Features
Peaky Blinders: Who Was Karl's Dad Freddie Thorne?
Ada teaches son Karl a lesson about his heritage in season six. Here's a reminder about his dad Freddie Thorne, played by Iddo Goldberg.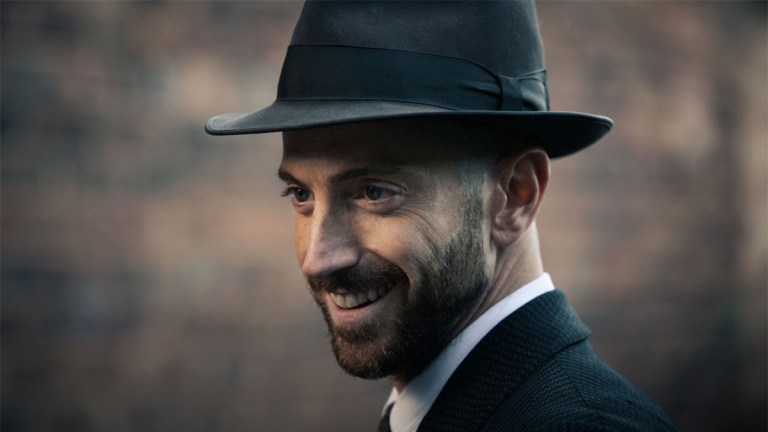 Warning: contains spoilers for Peaky Blinders season six episode four 'Sapphire'.
"It's a fascinating period in history that they're moving into," Sophie Rundle tells Den of Geek about Peaky Blinders season six. "Ada is astute enough and smart enough to see that it's not a good thing, the world her kids are growing up in." That's putting it mildly. In 'Sapphire', a brick is thrown through the window of Ada's Mayfair house. It's a racist attack targeting Ada's mixed heritage daughter Elizabeth, the child of Black British Intelligence Officer Colonel Ben Younger, who died in a car bomb attack last season. The brick-throwers hang a Swastika flag outside Ada's house in an attempt to intimidate her. Ada may be a Thorne by marriage, but she's a Shelby by nature, and as such, is not easily intimidated.
She goes outside to confront the men with a gun, firing a shot into the air before aiming it straight at the attackers. "For Ada, perhaps that's when she starts to realise that being a Shelby and being the kind of person she is and the kind of family she comes from might be a strength," says Rundle. Once she's run the bigots off, from a window overhead, Ada's teenage son Karl is seen looking down at her.
'Where will they send you, Karl?'
"That thing's going to get us killed," says Karl, cruelly referring to his half-sister, before repeating the racist insults his schoolfriends have been telling him. When the fascists come into power, taunts Karl, they'll send Elizabeth to Africa when the races are separated. "Where will they send you, Karl?" asks Ada, "You're half gypsy so to Egypt, maybe?" On their mother's side, the Shelby family are Romani gypsies, one of the groups genocidally targeted by the white supremacist 1930s fascist movement. "Something I never told you before, because it wasn't important, maybe now it is," continues Ada. "Your dad was Jewish. He was the son of a tailor in Stechford, they changed their name to Thorne to stop the bricks coming through the window. So, where will they send you, Karl?"
That's the first time we've learned that Karl's father Freddie Thorne was Jewish. The character, who only appears in season one, was written as a Communist agitator without any reference to his background or family's religion. It's entirely plausible for Freddie to have come from a Jewish family, and may have been inspired by the British-Israeli actor Iddo Goldberg's own Jewish heritage.
Goldberg only appeared in Peaky Blinders season one, leaving the UK for the US for recurring roles in Frank Darabont gangster drama Mob City and supernatural horror Salem.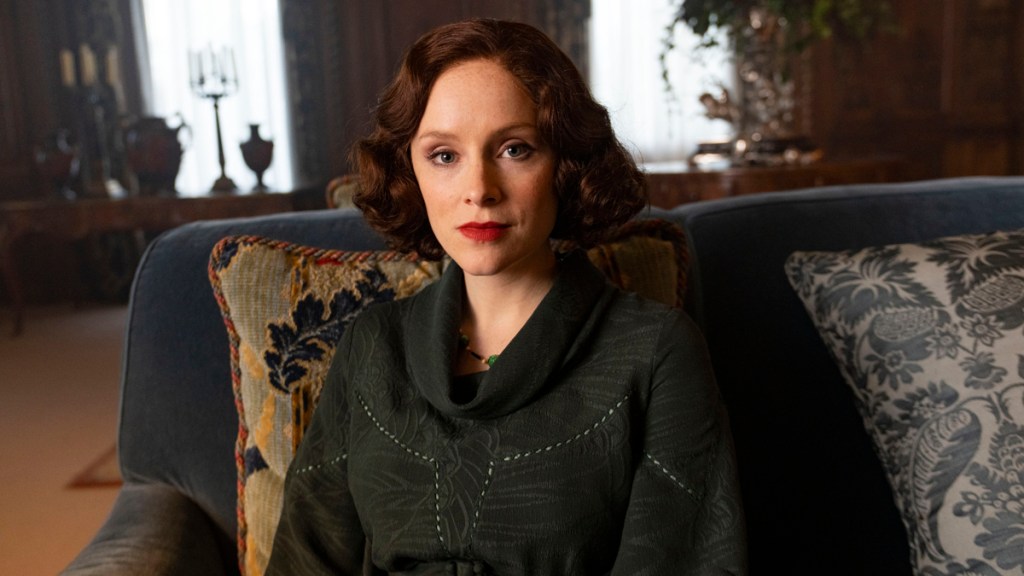 Churchill, Campbell and the Communist Threat
Freddie and Tommy were best friends as children. Before WWI, they were both members of the Communist Party. In 1914, Tommy and Freddie enlisted in the Warwickshire Yeomanry, along with Arthur and John Shelby, Jeremiah Jesus and Danny 'Whizzbang'. The group became tunnellers or "claykickers", and at some point during the War, Freddie saved Tommy's life from a bullet.
Back home after the War, Freddie became a dedicated Communist agitator, while Tommy became a nihilist gangster, setting the pair on opposing tracks. Freddie worked as a union convener at the BSA factory, from which the Peaky Blinders mistakenly stole a shipment of machine guns, thinking that the box contained motorcycles. The robbery brought them both – the Peaky Blinder and the Bolshevik – to the attention of Inspector Campbell, who'd been sent to Birmingham by Winston Churchill to stamp out street gangs and counter the Communist threat.
As Steven Knight explained to Den of Geek in 2013, "After the First World War, the soldiers came back and the Russian Revolution happened and there was a great deal of paranoia that there was going to be a revolution in England.
"Winston Churchill was particularly paranoid, to the extent that in the end, people were questioning his sanity because he was so worried about Bolsheviks. I've sort of toned that down a bit, he's not frothing at the mouth in this, but he was very strident. Of course, you also had the Irish thing going on, so that idea of revolution and rebellion was very close."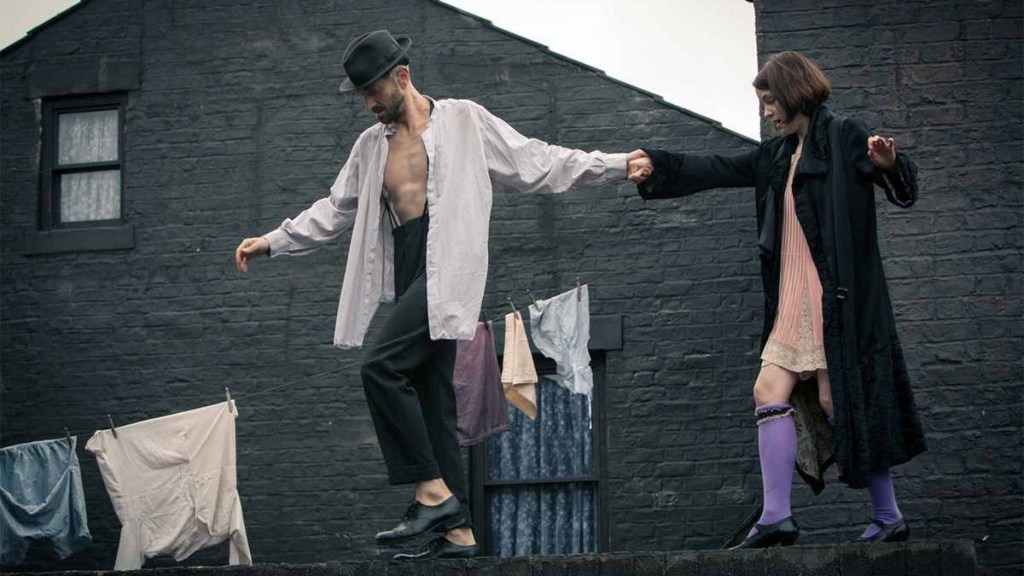 Campbell's brutal pursuit of Communists forced Freddie on the run, leaving his girlfriend Ada Shelby behind. Freddie and Ada had been seeing each other in secret, because of his feud with Tommy, and her brothers' fearsome reputation. While Freddie was gone, Ada realised she was pregnant, and just when Polly was taking her on the train to Cardiff to have her pregnancy terminated, Freddie arrived and proposed. Freddie and Ada married, and then through Polly, Tommy offered them £200 and tickets on a ship to New York. Freddie refused to go and told Tommy that he'd loved Ada since he was twelve and she was nine, and that she loved him back.
Grace Betrays Freddie
Wanted by the police and feuding with Tommy, Freddie was forced to leave town again. On the night Ada went into Labour – the day of John's wedding to Esme Lee – Tommy agreed a truce until dawn so that Freddie could come and see his new-born child.
However, when Freddie arrived to see Ada and baby Karl, he was immediately carted off by the police. Everybody assumed that Tommy had reneged on his truce and shopped Freddie to Campbell, but he hadn't. Grace (at that point Grace Burgess, an undercover police operative working at the Garrison to spy on Tommy and his gang) had overheard the men say that Freddie was coming back to see the new baby, and had informed Campbell.
Freddie and Tommy Reunited
"One day, me and Tommy will be on the same side again," Freddie told Ada, a prediction proved right after Tommy broke Freddie out of police custody by bribing an officer to stage a break-out. Freddie then joined Tommy's side in the Garrison Lane fight against Billy Kimber's men, a battle which Ada put a stop to by pushing baby Karl's pram into the middle of the fight and refusing to move.
Ada, Freddie and Karl (named after Karl Marx) moved to London, but inside two years, he was dead. Freddie died of "pestilence", which most likely refers to the Influenza that killed millions in the immediate aftermath of WWI.
At Freddie's funeral, Ada's Communist beliefs have distanced her from Tommy and she refuses to come home to Birmingham. Like Freddie, she questions Tommy's politics asking him "Do you know how unfair it is that you've got four Bugattis while half the country's starving?" and declares herself to be neither a Shelby nor a Thorne now, but "free." She spends the next years yo-yoing back and forth from her family – none of whom is ever really "free" – and in season six, reluctantly steps up to the role of matriarch vacated by Aunt Polly. "It's a very dangerous world they're heading into," explains Rundle, "and Ada has to use everything in her arsenal to try and find a safe way through it."
Peaky Blinders season six continues next Sunday the 27th at 9pm on BBC One.