News
Outlander Season 6 Release Date, Cast, News
Here's everything we know about Outlander Season 6 so far...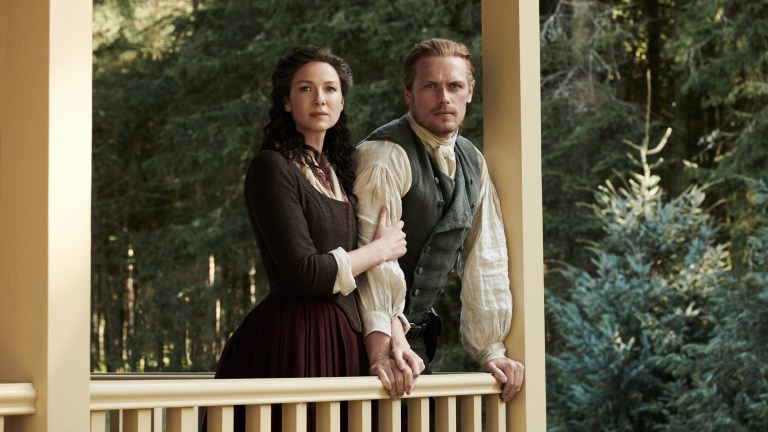 Many things are uncertain right now, but the future of Outlander? Not one of them. The Starz adaptation of Diana Galbadon's wildly popular time travel romance series may still be working its way through Season 5, but Outlander Season 6 has been confirmed for a while now. Here's everything we know so far about the upcoming season…
Outlander Season 6 Release Date
When might Outlander Season 6 be released? Well, normally, we might be able to predict this based on the production schedule but, given that TV production has been halted due to the COVID-19 pandemic, it's harder to guess. It's not going to be any time before 2021, though. You can read more about release date speculation here.
Outlander Season 6 had not yet begun filming when all of this started, but writers have been working on the sixth season since late last year. And it sounds like they have made some progress…
Caitriona Balfe confirmed that the writers were still hard at work in mid-April.
Outlander Season 6 Cast
Starz announced way back in May 2018 that Outlander would be back for a sixth season.
"Fans can rest assured their beloved Claire and Jamie will be back facing new challenges, adversaries and adventures in seasons five and six as we delve into American history and continue the story of the Frasers as they settle in the New World," Starz president and CEO Chris Albrecht said in a statement, announcing both upcoming seasons in one go.
We expect all of the series regulars to be back for Season 6, including Caitriona Balfe as Claire, Sam Heughan as Jamie, Sophie Skelton as Bree, and Richard Rankin as Roger.
Outlander Season 6 Story
Outlander Season 6 will have 12 episodes, which is the same as Season 5 and one less than previous seasons.
The sixth season will be based on the sixth book in the Outlander book series, which is titled: A Breath of Snow and Ashes. Here's the official synopsis:
"The year is 1772, and on the eve of the American Revolution, the long fuse of rebellion has already been lit. Men lie dead in the streets of Boston, and in the backwoods of North Carolina, isolated cabins burn in the forest.
With chaos brewing, the governor calls upon Jamie Fraser to unite the backcountry and safeguard the colony for King and Crown. But from his wife Jamie knows that three years hence the shot heard round the world will be fired, and the result will be independence—with those loyal to the King either dead or in exile. And there is also the matter of a tiny clipping from The Wilmington Gazette, dated 1776, which reports Jamie's death, along with his kin. For once, he hopes, his time-traveling family may be wrong about the future."