News
When Will Outlander Season 6 Happen?
How long will the #Droughtlander last this time? We take an educated guess on the earliest date Outlander Season 6 could happen.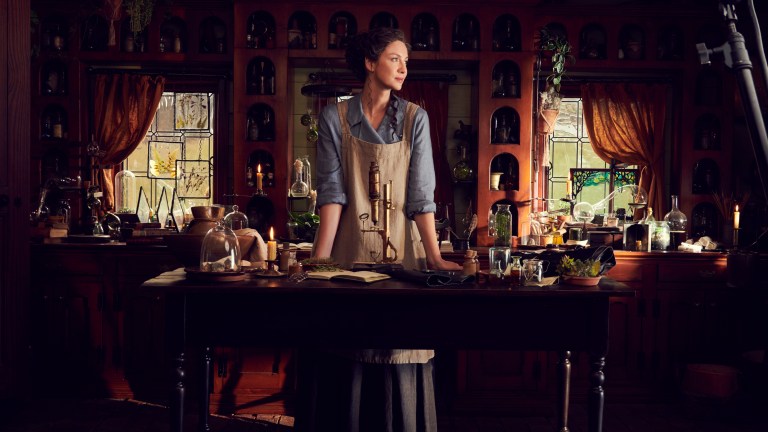 With Outlander Season 5 wrapping up this weekend, fans are turning their attention to Season 6, which is definitely happening… but perhaps not as quickly as you might hope. While Outlander Season 6 season was greenlit alongside Season 5 back in May 2018, it had not yet begun filming when the COVID-19 pandemic hit, which means we won't be getting new episodes of Outlander anytime soon.
Outlander Season 6 was meant to already be filming. A May 3rd tweet from star and producer Sam Heughan (Jamie) revealed that the season was meant to start filming at the beginning of May, but has been rescheduled, broadly, for the fall. Even in the tweet, however, Heughan seems hesitant to confirm that this will happen, writing "will just have to see."
A season of Outlander generally takes about eight or nine months to film, and the season usually premieres between three and four months following the end of production. For example, Outlander Season 5 began filming in April 2019 and wrapped in late November 2019, with the first episode premiering in February 2020. In the past, author Diana Gabaldon has said (via Parade) that it takes 18 months in total to make a season of Outlander. Presumably, that includes the writing, pre-production, and post-production processes.
What does this mean for new episodes? Well, should Outlander Season 6 start filming in the fall, it wouldn't finish until late spring or early summer, which would mean the absolute earliest Starz would premiere the first episode of Season 6, if they follow their normal rollout strategy, would be late summer 2021.
Starz could, of course, choose to start rolling out new episodes before production on the season has wrapped, which could mean an earlier Season 6 premiere date, but I doubt the subscription cable network would risk rushing Outlander, as it is such an important property for the company with such a loyal fanbase—a fanbase, I should add, that has its own hashtag for the long hiatuses between seasons. #Droughtlander
The good news? The Outlander writing staff has been working on the sixth season since late last year and have finished, at the least, the first script of the season. Heughan has seen the Season 6 premiere script, as confirmed by this tweet from March.
Outlander Season 6 will include 12 episodes, which is the same as Season 5 and one less than previous seasons. It will be based on the sixth book in the Outlander book series, which is titled A Breath of Snow and Ashes. Here is the official synopsis…
"The year is 1772, and on the eve of the American Revolution, the long fuse of rebellion has already been lit. Men lie dead in the streets of Boston, and in the backwoods of North Carolina, isolated cabins burn in the forest.
With chaos brewing, the governor calls upon Jamie Fraser to unite the backcountry and safeguard the colony for King and Crown. But from his wife Jamie knows that three years hence the shot heard round the world will be fired, and the result will be independence—with those loyal to the King either dead or in exile. And there is also the matter of a tiny clipping from The Wilmington Gazette, dated 1776, which reports Jamie's death, along with his kin. For once, he hopes, his time-traveling family may be wrong about the future."