News
Normal People: UK and US Release Dates, New Trailer for Sally Rooney Drama
The 12-part TV adaptation of Sally Rooney's acclaimed novel Normal People arrives on the BBC and Hulu this month, and here's a new trailer…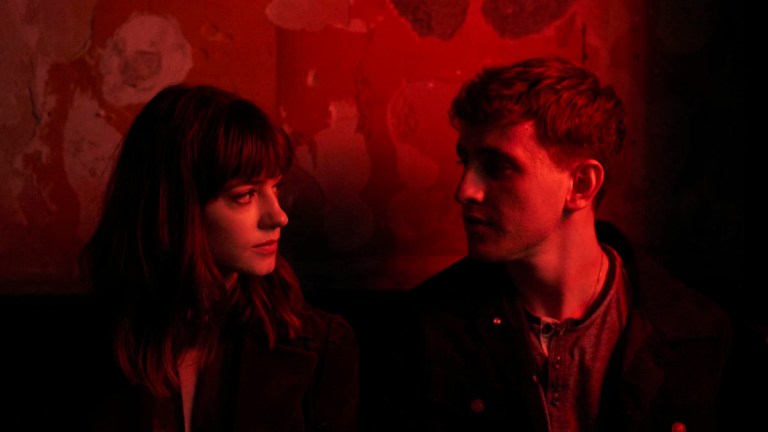 For a select but vocal group, Normal People is the most anticipated TV drama of the year. The novel on which it's based was that rare phenomenon – acclaimed literary fiction that people actually read instead of simply buying in hardback and then leaving conspicuously in the back of shot in selfies.
On top of literary prizes and critical praise, Sally Rooney's cult 2018 novel attracted celebrity devotees (Lena Dunham and Taylor Swift are diehard admirers) and the kind of dedication from readers that would make any screen adapter nervous. Good news for fans that Rooney adapted her own work for screen, alongside playwrights Alice Birch and Mark O'Rowe.
Widely admired, the book was claimed by a generation who saw themselves, their lives and their relationships in Marianne and Connell, the two leads whose lives it follows from school in Ireland to university. It's a frank, intimate story about two people pulsing in and out of each other's lives reflecting – with often painful insight – on power, sex, class and love.
Now, Normal People is a 12-part half-hour drama due to arrive as a boxset first on BBC Three in the UK (via iPlayer) on Sunday April 26th, and then on Hulu in the US on Wednesday April 26th.
Following in the footsteps of Killing Eve (season three of which arrives on Monday the 13th of April) the episodes will also air on BBC One at a later date.
Here's the first full-length trailer:
War of the Worlds' Daisy Edgar-Jones plays Marianne, with newcomer Paul Mescal as Connell in the series, which was directed by Room's Lenny Abrahamson and Doctor Who and Fortitude's Hettie McDonald. Filming took place in Dublin, Sligo, Italy and Sweden.
Here's the official BBC synopsis:
Normal People tracks the tender but complicated relationship of Marianne and Connell from the end of their school days in a small-town west of Ireland to their undergraduate years at Trinity College. At school, he's well-liked and popular, while she's lonely, proud and intimidating. But when Connell comes to pick up his mother from her cleaning job at Marianne's house, a strange and indelible connection grows between the two teenagers – one they are determined to conceal. A year later, they're both studying in Dublin and Marianne has found her feet in a new social world but Connell hangs at the side lines, shy and uncertain. Honest, smart and intoxicating, Normal People sees the pair weave in and out of each other's lives and explores just how complicated intimacy and young love can be.
We'll bring you more on the series when it arrives.