Features
Disney Plus UK: What's New in April 2020?
Here's what's coming to Disney+ UK in April...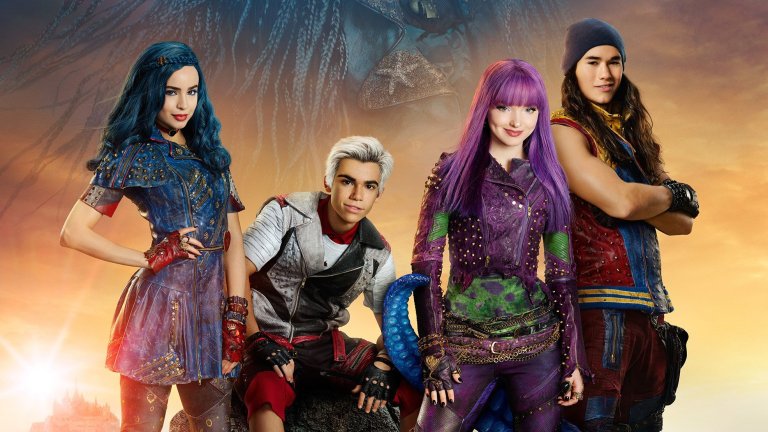 Disney+ finally launched in the UK during the last week of March with a fairly robust library that included a massive collection of The Simpsons from its recently-acquired Fox catalogue, but there was a little rough with the smooth, as the streaming service decided to include just two episodes of its flagship Star Wars live-action series, The Mandalorian, and there were some clear discrepancies between the bonuses of being a US and UK subscriber – we'll have to wait until July for Frozen 2, and there's not yet been any news of a premiere date for Pixar's Onward or Lucasfilm's Star Wars: The Rise of Skywalker.
Also in the wind is the possibility that Marvel's Black Widow, which has been removed from the theatrical release schedule due to the COVID-19 pandemic, might end up streaming on Disney+. As it stands, this is pretty unlikely – a Marvel source told Variety that "pushing Black Widow affects nothing on the MCU timeline." Given that info, it doesn't feel like the studio would be in a rush to forgo a cinema release for its Black Widow solo film and make the film available to stream, even at an eye-wateringly high rental price via other streaming providers.
In the meantime, here's an official list of the content Disney+ is planning to add to its lineup in April…
MOVIES
A nature documentary about dolphins (naturally) from directors Alastair Fothergill and Keith Scholey. Oscar winner Natalie Portman narrates the film, released under the Disneynature label.
A schmaltzy documentary about elephant migration, narrated by Meghan Markle.
A Concert Celebration of the Music from Coco
A 60-piece orchestra recorded this at the Hollywood Bowl, bringing to life performances from the Pixar film. Benjamin Bratt, Jaime Camil, Felipe Fernández del Paso, Alex Gonzalez, Sarah Hicks, Natalia Jiménez and Eva Longoria all make appearances.
Johnny Depp wants to hug a girl but can't because he might hurt her. Probably for the best.
Ben Stiller stars as Lawrence "Larry" Daley, a night-shift security guard at the American Museum of Natural History in New York, where the exhibits come to life at night.
Song and dance galore once more as supervillain teens Mal, Evie, Jay and Carlos have to return order in Auradon after Audrey and Hades steal Maleficent's Sceptre.
Diary of a Wimpy Kid: Dog Days
The Mandalorian Episodes 4-7
High School Musical: The Musical: The Series Episodes 3-6
Diary of a Future President Episodes 3-6
Star Wars: The Clone Wars Season 7 Episodes 5-8
We'll keep this updated every month.