Features
New on Amazon Prime Video UK November 2020
Here are the new TV shows and movies arriving on Amazon Prime Video UK in November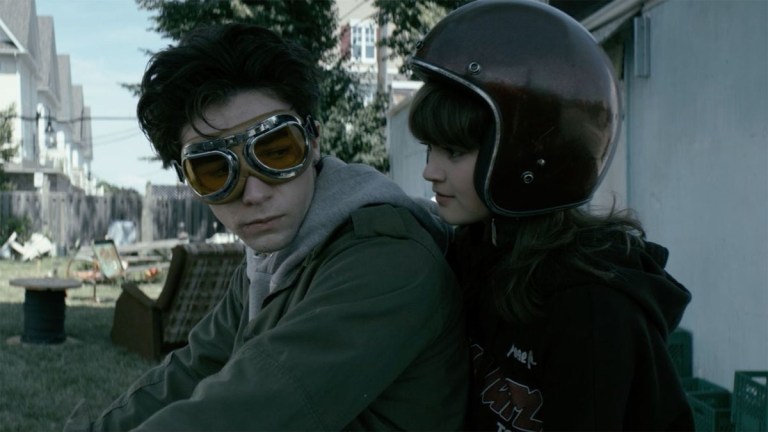 December's really what we're hanging on for, Amazon Prime Video-wise. That's when the new season of The Expanse arrives. November though, does have a couple of likely streaming candidates in the form of dark comedy Wayne, which, with its teen-road-trip and nihilist violence vibe, sounds like just the thing for a fan of Channel 4's excellent The End of the F***ing World. There's also the fifth and final season of Syfy's The Magicians, plus new Alan Ball film Uncle Frank, starring Paul Bettany, which had a warm reception at this year's Sundance Film Festival.
As the sneak-release of Borat Subsequent Moviefilm shows, Amazon Prime Video is capable of surprising us. In addition to the confirmed new November releases below, there will be more on their way which we'll add as and when they arrive.
Weekly Episodes
The Walking Dead: World Beyond season 1
New episodes of this The Walking Dead spin-off arrive on Fridays.
This Is Us season 5
New episodes of this US family melodrama first shown in the UK on C4 arrive on Tuesdays.
TV Series
Modern Family season 8 – Sunday 1st November
More adventures from the unstoppable Dunphy-Pritchett-Tucker family (they're already on season 11 in the US. Manny is now a 39-year-old with his own range of beard-care products).
Ferro – Friday 6th November
A behind-the-scenes tour documentary about famous Italian singer Tiziano Ferro.
Wayne – Friday 6th November
A black comedy about two teens on a road trip that premiered on YouTube Premium. One for fans of The End of the F***ing World?
James May: Oh Cook! – Friday 13th November
The Top Gear presenter. Cooking.
The Pack – Friday 20th November
A reality show about dogs.
The Magicians season 5 – Thursday 26th November
The fifth and final season of the Syfy fantasy.
New Movies
Uncle Frank – Wednesday 25th November
From Six Feet Under's Alan Ball, autobiographically inspired coming-out road movie Uncle Frank stars Paul Bettany and IT's Sophia Lillis. It premiered at the Sundance Film Festival.
Live Sports
Autumn Nations Cup – Sunday 21st November – Sunday 6th December
Rugby. You know the one – odd shaped ball.
Coming to Amazon Prime UK in December and January
The Expanse season 5 – 16th December
New episodes of the resurrected space action drama.
American Gods season 3 – Jan 11th
Shadow Moon and co. are back in the third season of Starz's Neil Gaiman adaptation