News
Batwoman Showrunner Addresses Kate Kane Season 2 Departure
With all of this talk about who Batwoman's new lead character will be in Season 2, we haven't yet asked the question: what will be the in-universe explanation for Kate leaving?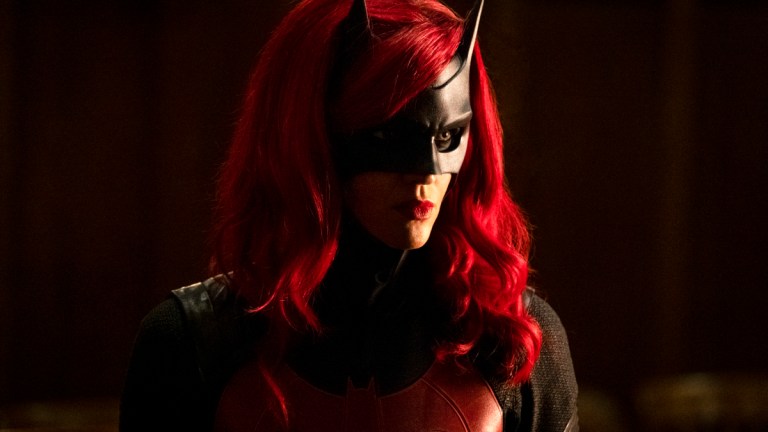 Ever since it was announced that Batwoman lead Ruby Rose would be leaving the show for the as-of-yet un-filmed Season 2, speculation about what show would be left without protagonist Kate Kane has been natural. We gained some new information last week when The CW announced that, rather than recasting the role of Kate, they would be creating a new lead character for the series, but that still leaves many questions. Kate was the glue that held this whole network of characters together. Other major characters on the series include Kate's ex-girlfriend, her father, and her sister-villain. What will these characters' arcs look like without Kate as a focal point?
Other fans worry that the explanation for Kate's departure from the series could fall into the "Bury Your Gays" trope, the name for the problematic pattern mainstream stories have of killing off their queer characters at a disproportionate rate to straight characters, reinforcing the idea that queer characters, who are more often side characters to being with, are more expendable than straight ones.
Batwoman showrunner Caroline Dries took to Twitter today to address some of the fans concerns specifically around this trope, writing: "As a lesbian who's been working as a writer for the past fifteen years, I'm well aware of the "Bury Your Gays" trope and I have no interest in participating in it.  My comments about recasting Batwoman have launched a storm of rumors and misinformation and I wanted to clarify something.  Like you, I love Kate Kane – she's the reason I wanted to do the show.  We'll never erase her."
She continued: "I don't want to give away any of our surprises, but to all our devoted fans, please know that LGBTQ+ justice is at the very core of what Batwoman is and we have no intention of abandoning that."
Dries had previously spoken about the decision to create a new original lead rather than to recast the part of Kate Kane in an interview during last weekend's ATX Television Festival (via Deadline), saying: "To be honest with you, I did consider the soap opera version for a hot minute, selfishly because we had already a couple of episodes written, and transition-wise it would be seamless."
Dries continued: "Upon further reflection — and Greg helped me make this call, he is way smarter than me about this sort of stuff — he said, you know, we should just reboot the character in terms of reboot Batwoman as a different character, and also respect everything that Ruby put into the Kate Kane character. And I just think it helps the audience a little bit too, that we are not asking them to not address the elephant in the room."
Who will the new character be? Actresses sought for the new lead role of Ryan Wilder are required to be "female, mid-late 20s, any ethnicity," and the character is described as "likable, messy, a little goofy and untamed. She's also nothing like Kate Kane, the woman who wore the Batsuit before her."
Speaking more generally about the new character at the ATX TV Festival, Dries said: "I'm inventing a whole new character who in her past was inspired by Batwoman, so she will take on the mantle and is completely maybe not the right person at the time to be doing it, so that's what makes it fun."
More news on what Batwoman Season 2 will look like when we have it.