Features
Netflix's The One: Where Have You Seen Hannah Ware and Stephen Campbell Moore Before?
From US drama Boss to War of the Worlds and A Discovery of Witches, here's where you might recognise the cast of Netflix thriller The One from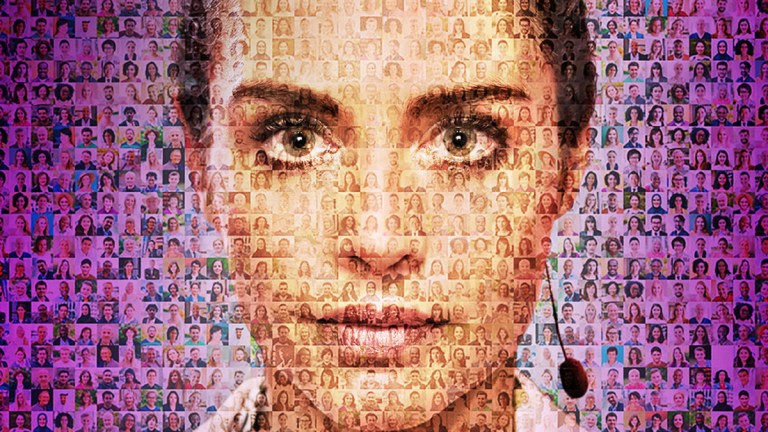 Set in the very near future where scientists have discovered a method of matching people with their perfect romantic fit using DNA, eight-part Netflix Original The One is technically a sci-fi drama. Really though, it's a crime thriller revolving around the murky circumstances in which the cash cow company behind the matching service was created. Written by Misfits and Crazyhead creator Howard Overman, The One is based on the 2017 novel of the same name by John Marrs. It's a cat-and-mouse game between wealthy, driven CEO Rebecca (Hannah Ware) and police detective Kate (Zoë Tapper).
While you're solving the show's mysteries, we've taken the liberty of solving that nagging background question of where you might have seen its cast on screen before…
Hannah Ware – Rebecca Webb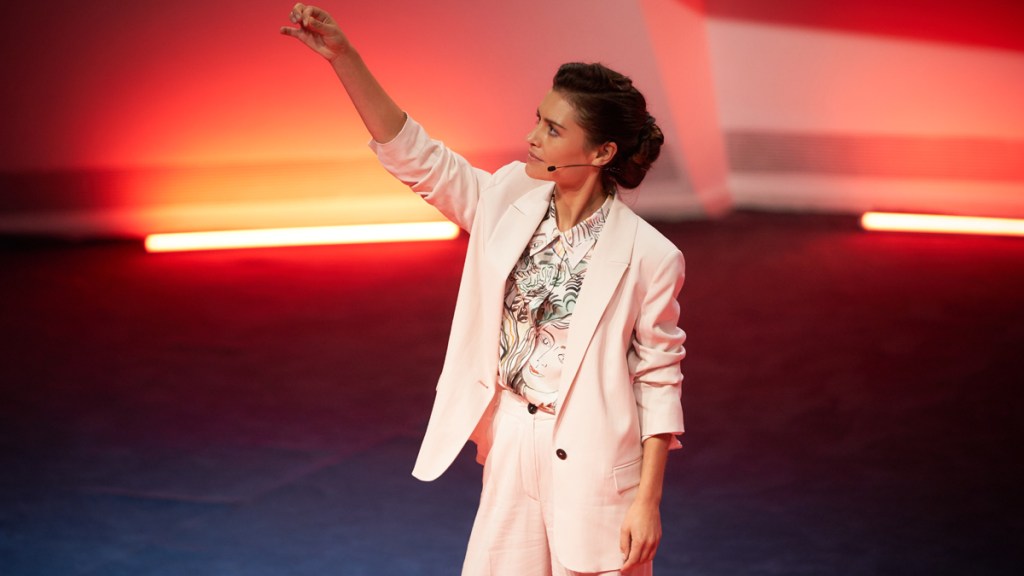 Prior to The One, actor and model Hannah Ware's biggest roles were over in the US. She starred opposite Sean Penn as an astronaut in Mars-landing sci-fi drama The First, played the drug-addict daughter of Kelsey Grammer's mayor character in Starz political drama Boss, and played the co-lead in ABC relationship drama Betrayal, which was cancelled after one season. Film-wise, Ware played top assassin Agent 90, Katia van Dees in 2015 feature Hitman: Agent 47, based on the videogame series. She's the sister of British singer-songwriter Jessie Ware.
Stephen Campbell Moore – Damian
Stephen Campbell Moore's other most recent TV role is in War of the Worlds (pictured above) another Howard Overman-written series produced by Urban Myth. In that he plays Jonathan, a married father who's stranded in France when aliens invade Earth, who has to find his way back to his family in the UK. His highest-profile film role was probably in 2019's Downton Abbey movie, which came after 2006's The History Boys, 2011's Johnny English Reborn and Nicolas Cage actioner Season of the Witch. He's had plenty of TV roles, including BBC period military drama The Last Post, The Child in Time with Benedict Cumberbatch, the Titanic TV series, Hunted, Our Zoo, The Wrong Mans and many more.
Dimitri Leonidas – James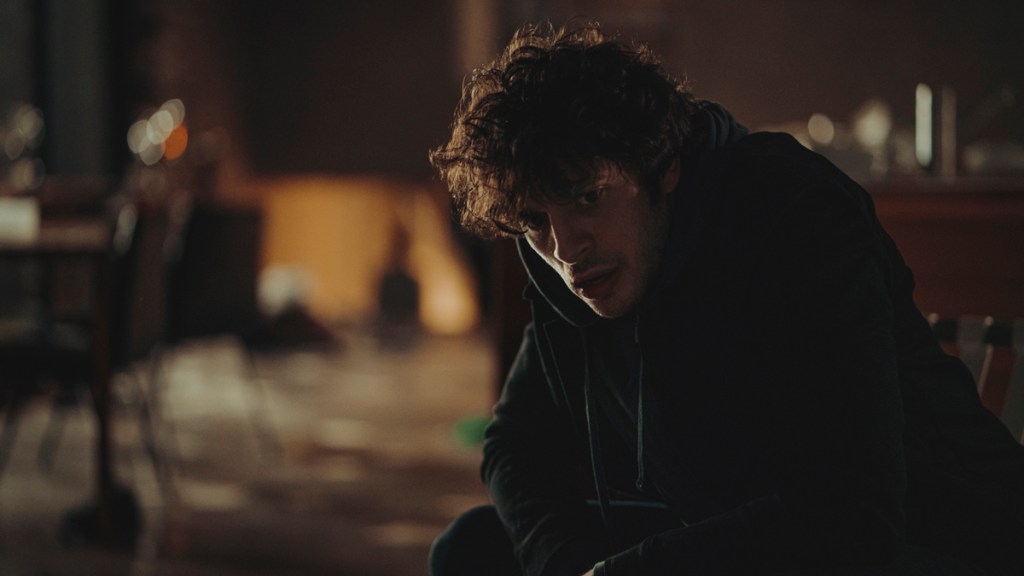 Leonidas' biggest TV role to date is probably in Sky Atlantic's glossy thriller Riviera, in which he plays Christos Clios, a billionaire's son who takes over his father's companies. As a teenager, he was a regular in Grange Hill, and followed that up with parts in The Bill, Holby City and Eleventh Doctor Doctor Who episode 'The God Complex', written by Toby Whithouse.
Lois Chimimba – Hannah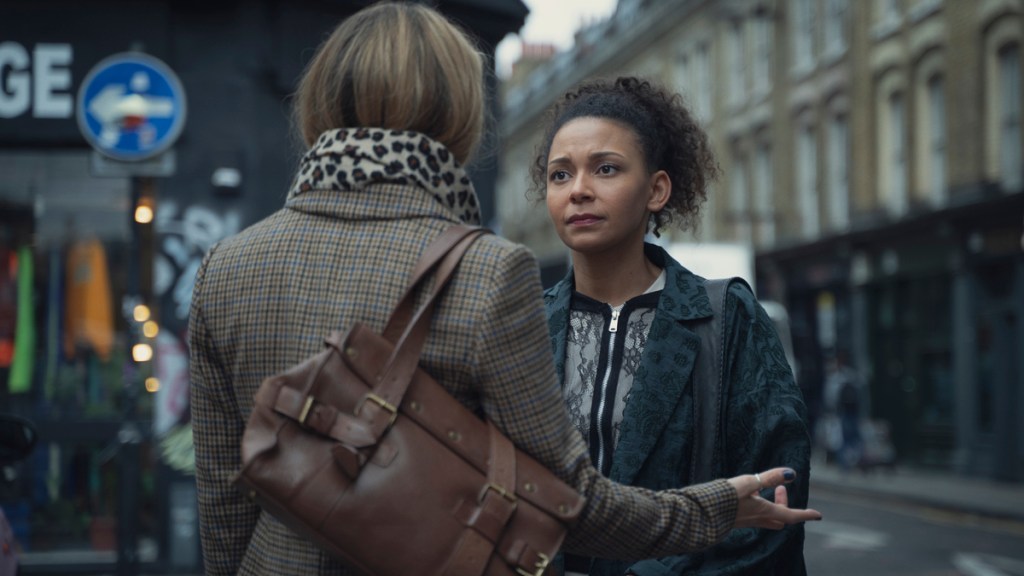 Scottish stage and screen actor Chimimba played a witch in the second season of Sky One's A Discovery of Witches, and has starred opposite Jodie Whittaker twice, first in medical drama Trust Me, then in Doctor Who series 11 episode 'The Tsuranga Conundrum', where she played Mabli. We'll soon be able to see her in Stephen Merchant's new community payback-based comedy series The Offenders.
Eric Kofi-Abrefa – Mark
On TV, stage and screen actor Kofi-Abrefa played the regular role of Noah in raunchy period drama Harlots, as well appearing in a host of crime dramas including Informer, Sherlock, The Bill, supernatural detective show Lucky Man, videogame sci-fi series Halo: Nightfall, and US action thriller Treadstone.
Zoë Tapper & Gregg Chillin – Kate & Nick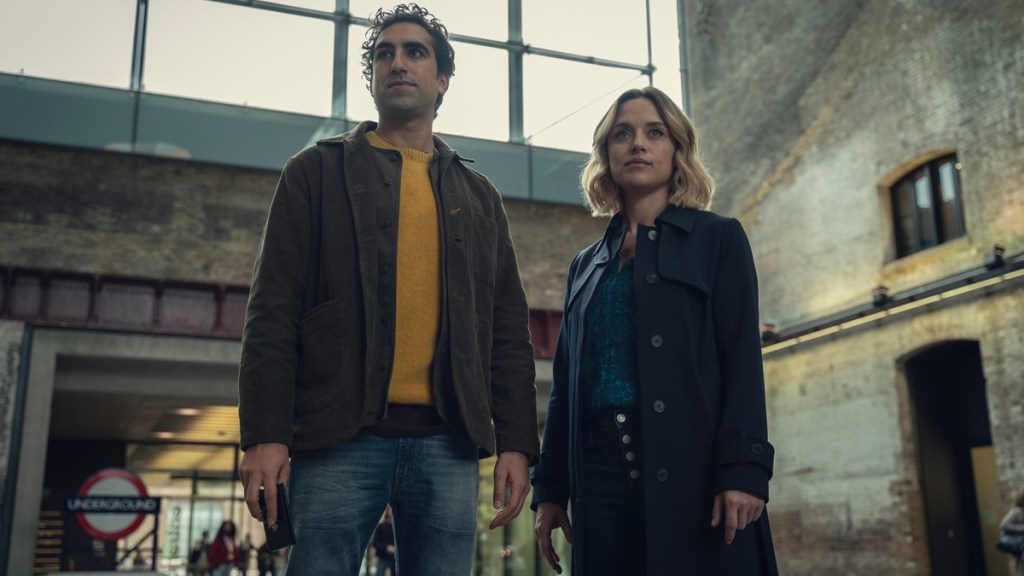 Tapper's working relationship with The One's producers goes back a long way, with past roles in their supernatural UK series Hex, in which she played Gemma, and Demons, in which she played Mina Harker. She was in the Survivors remake, as well as Mr Selfridge, Safe House, Nightflyers and Liar.
Most recently, Gregg Chillin can be seen in Sky One's A Discovery of Witches, where he plays scheming vampire and Congregation member Domenico. Prior to that, he was regular Zoroaster in Starz-Fox period supernatural drama Da Vinci's Demons, and played Owen, the boyfriend to Annie before she became a ghost in BBC Three's brilliant Being Human. Here's a bit of fun too: he voiced the role of Ron Weasley in several Harry Potter videogames.
Amir El-Masry – Ben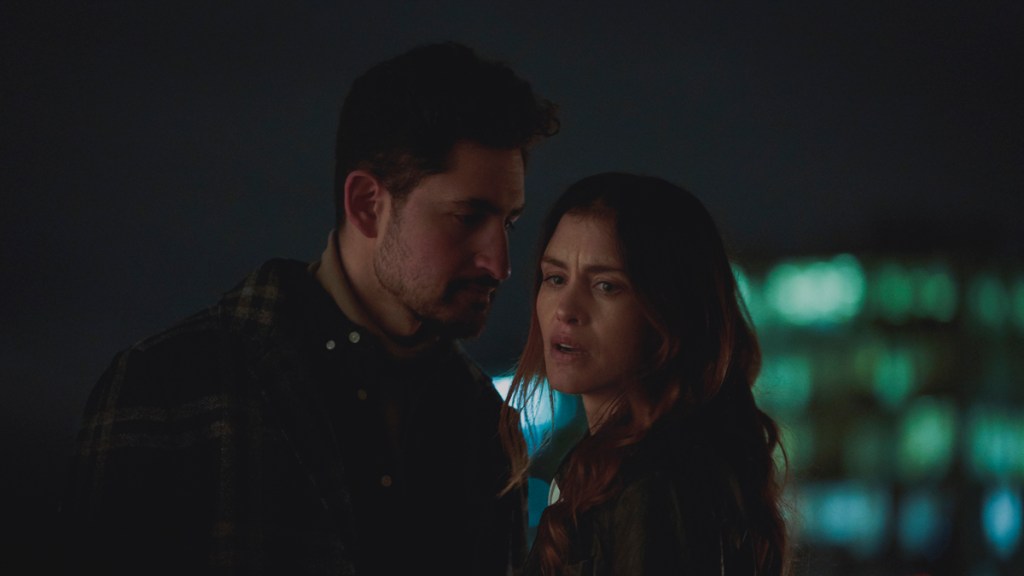 You might have recently seen El-Masry in BBC/HBO financial trader series Industry, or in Amazon Prime action series Tom Clancy's Jack Ryan, among several smaller screen roles. He's recently been announced as starring alongside Alfie Allen, Dominic West and Jack O'Connell in WWII drama SAS: Rogue Heroes, from Peaky Blinders creator Steven Knight.
Simone Kirby – Charlotte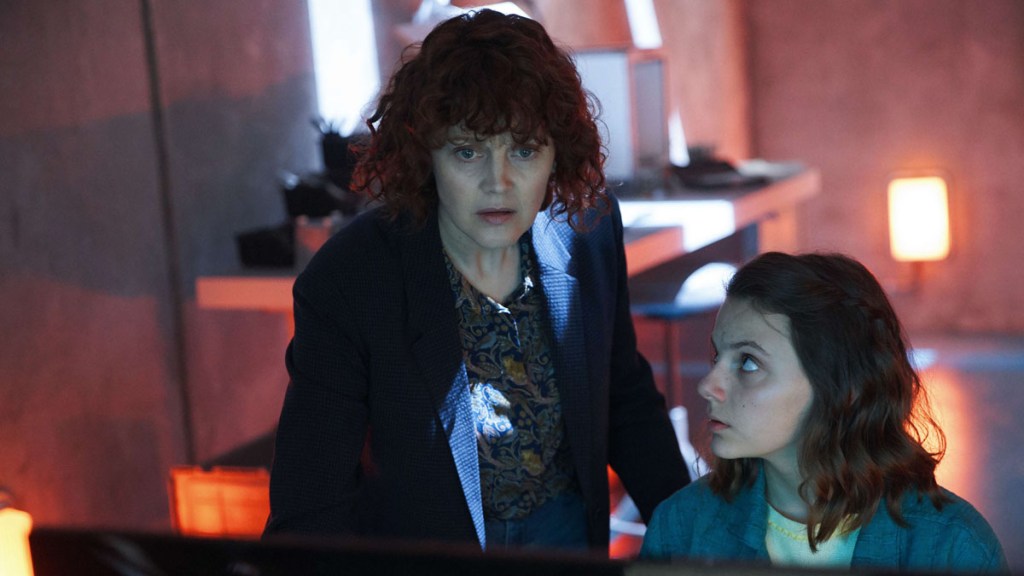 His Dark Materials fans will recognise The One's Charlotte as Dr Mary Malone (pictured above), the physicist who befriends Lyra in the BBC/HBO series. She's had many roles on screen since 2005, from Dark Heart (also starring Gregg Chillin, see above) to Silent Witness, Resistance, Rebellion, and a role opposite Cillian Murphy and Sam Neill in Peaky Blinders series two.
Pallavi Sharda – Megan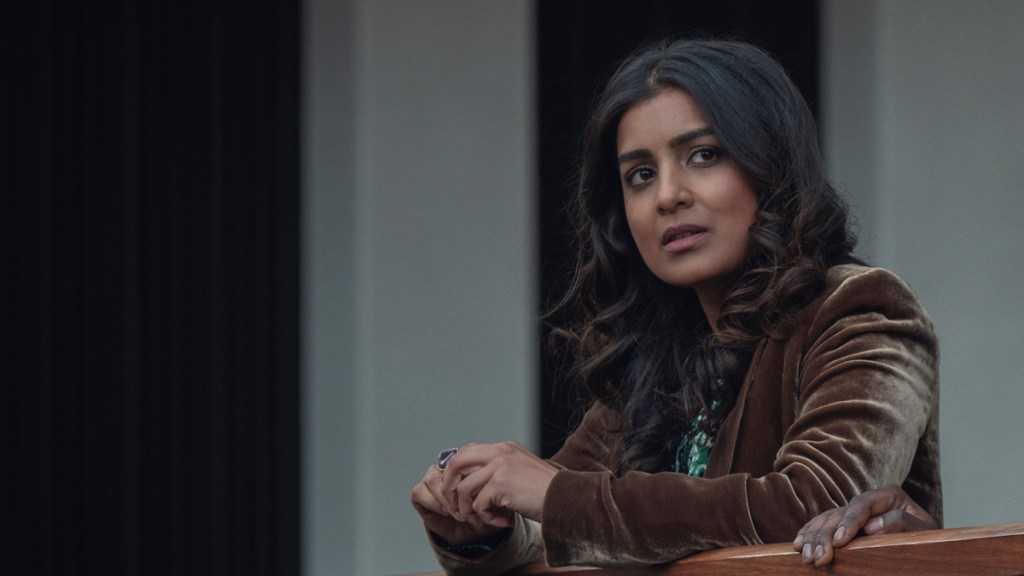 Australian actor Pallavi Sharda's biggest mainstream UK role was on ITV's period drama Beecham House, set in colonial India, in which she played Chandrika. She's also starred in several Hindi films including My Name is Khan, Besharam and Dus Tola.
The One is available to stream in full on Netflix.