Features
52 Movies Being Adapted For TV Right Now
A detailed look at Hollywood's latest trend: turning feature films into television series.
Editor's note: This article was originally published as a short list in June 2014. Since then, Hollywood's reboot train has gone off the rails. We'll continue to update this article to reflect new information on movie adapations that hit the air, were cancelled, or are stuck in development hell.
Making a TV pilot is undoubtedly frustrating.
Pumping tons of time and energy to create a compelling premise, crafting characters that are interesting right from the get go, and leaving enough room open to explore a complex story over the course of a season, just to have a network pass?
That sounds like hell.
Maybe that's why it seems much easier to adapt other works for TV. Why start from scratch when you can adapt another property, with all of the heavy lifting done already and a fan base already built in?
That seems to be the million dollar question these days as TV executives keep reaching into their respective studios' vaults, using beloved movies as source material for the moving pictures on the small screen in your living room. Movie to TV adaptations have been around forever, but lately announcements for new movie-inspired pilots pop up Hollywood trade publications as reguarly as announcements for the lastest crop of superhero films.
Many of these cinema-inspired shows are already on the air, but we've compiled a list of all the other movies bound for TV that are in development, to put a microscope on TV's latest trend…
These are shows currently in development. Westworld, Frequency, Shooter, Uncle Buck, Limitless, 12 Monkeys, Damien, Ash vs. Evil Dead, Minority Report, Shadowhunters, Rush Hour, School of Rock, Van Helsingand A Series of Unfortunate Events have already aired, thus we've removed them from the list. We'll continue to update the list with new information as it becomes available.
What We Do in the Shadows
FX's What We Do in the Shadows TV show is coming soon!
The series adapts Taika Waititi's 2014 vampire comedy, What We Do in the Shadows, which edified people about things such as the fact that vampires don't just drink virgin blood because it sounds cool. As Jemaine Clement's Vladislav explained, they think of it as someone enjoying a sandwich, knowing no one had f**ked it. Indeed, the series – focusing on a different band of bloodsuckers – will delve deep into occult knowledge like why werewolves can't stop cursing.
Waititi (who went on to do Marvel's mirthfully impactful Thor: Ragnarok,) returns to direct a script written by Jemaine Clement, who was the star/co-director/co-writer of the original film. Both are onboard as executive producers.
Find out everything you need to know about the What We Do In the Shadows series here!
Watchmen
With The Leftovers having wrapped its final season to wild critical acclaim, Damon Lindelof is sticking around HBO to develop a Watchmen TV series. Yes, you read that right. Watchmen is finally getting the prestige cable drama that fans have wanted for as long as prestige cable drama has been a thing.

Treadstone
Jason Bourne may be done at the cinema for now but some of the American super soldier's buddies (and enemies) are coming to television.
USA Network gave a straight-to-series order to Treadstone, a Jason Bourne spinoff covering Operation Treadstone, the fictional (or so we think and hope) CIA black ops program that turned Jason Bourne into an amnesiac killing machine.
Heroes creator Tim Kring will serve as showrunner and writer on Treadstone, which showcases the formation of the franchise's CIA black ops program, following the exploits of its sleeper agents, activated for stealthy missions around the world. Production is set to begin in 2019.
Read more about Treadstone here.
A League of Their Own
The Rockford Peaches could be making a comeback. According to an exclusive from THR, Amazon is reportedly looking to adapt the baseball classic A League of Their Own into a modern-day story. The streamer is stepping up to the plate by drafting Will Graham (Mozart in the Jungle) and Abbi Jacobson (Broad City) to co-write and executive produce the project.
The half-hour comedy is currently in development with a writers' room working on scripts. If Amazon greenlights the series, Jacobson, who co-created and stars in Broad City, will not have an onscreen role according to the report. Here's the official synopsis:
"A League of Their Own is a half-hour comedy infusing the warmth, humor and DNA of the classic film, while taking a contemporary spin on the stories of the women surrounding the All-American Girls Professional Baseball League. The show will begin with the formation of the league in 1943 and follows the Rockford Peaches, season to season as they struggle to keep the team alive through close games, injuries, late night bar crawls, sexual awakenings, not crying and road trips across a rapidly changing United States. The series dives deeper into the issues facing the country while following a ragtag team of women figuring themselves out while fighting to realize their dreams of playing professional baseball."
The Lost Boys
The Lost Boys TV series has been ruminating at The CW since 2016. Now the network has confirmed that it has officially ordered a pilot of the reboot of the popular '80s vampire film. Not too shabby for a group of long undead vampires. Rob Thomas, who created Veronica Mars and iZombie, was originally set to be the showrunner, writer and executive producer through his Spondoolie Productions, along with Danielle Stokdyk, Dan Etheridge, Mike Karz and Bill Bindley. Thomas remains on the project as an executive producer but he also has a busy dance card with the Veronica Mars revival set to debut this year on Hulu. There's no word if he will remain on as showrunner. The pilot script will be penned by Heather Mitchell (Scandal).
Learn more about the project here. 
The Sandlot
An unnamed streaming service has ordered two seasons of a TV reboot for The Sandlot, starring the original cast. The source of this news is pretty rock solid considering that it comes directly from original Sandlot writer-director, David Mickey Evans. Evans added that The Sandlot TV reboot will reunite all the original members of the cast. The series will take place in 1984 when all members of the original Sandlot crew are 33 years old and have children of their own. The Sandlot superfans among you will have to figure out what that means canonically for Small's broadcasting career and Benny's MLB career. The Sandlot TV reboot is a separate project from the film remake underway at Fox. 
Lean On Me
The CW is adapting a TV version of the 1989 Morgan Freeman film Lean On Me. From writer Wendy Calhoun (Station 19), LeBron James and Maverick Carter's SpringHill Entertainment, John Legend, Mike Jackson and Ty Stiklorius' Get Lifted, and Warner Bros. TV, the series will center on a young black teacher, Amarie Baldwin, who lands the head principal job at a troubled Akron, Ohio public high school. The series is still early in the development phase.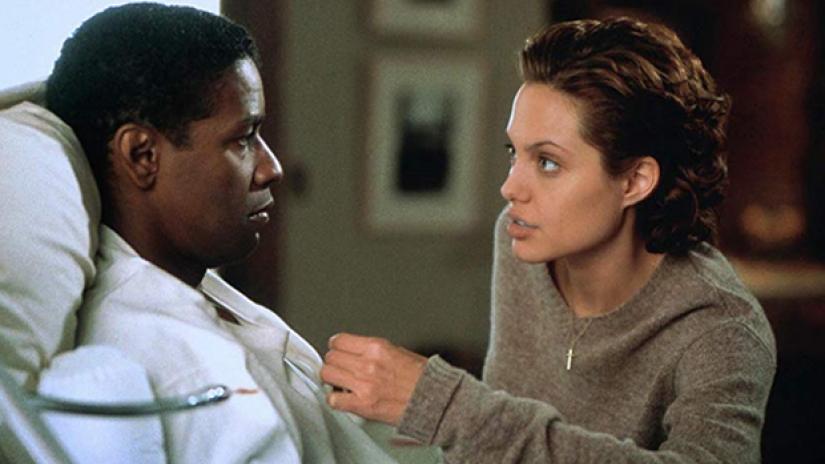 The Bone Collector
The Bone Collector is about to be collected by NBC. The Peacock Network has purchased a script for a serial television adaptation of the Jeffery Deaver crime novel-turned 1999 movie, which starred Denzel Washington and Angelina Jolie. NBC has committed to bringing the murky murder mystery of The Bone Collector to television with a premium script – adapting Deaver's original 1997 novel of the same name – by the duo of VJ Boyd (S.W.A.T., The Player, Justified) and Mark Bianculli (Doomsday, The Jury, The Good Neighbor). The series – a production of Universal Television and Sony Pictures Television in association with Keshet Studios – will see the scribes joined by executive producers in Avi Nir, Alon Shtruzman, Peter Traugott, and Rachel Kaplan. No director has been named as of yet. Read more about the project here.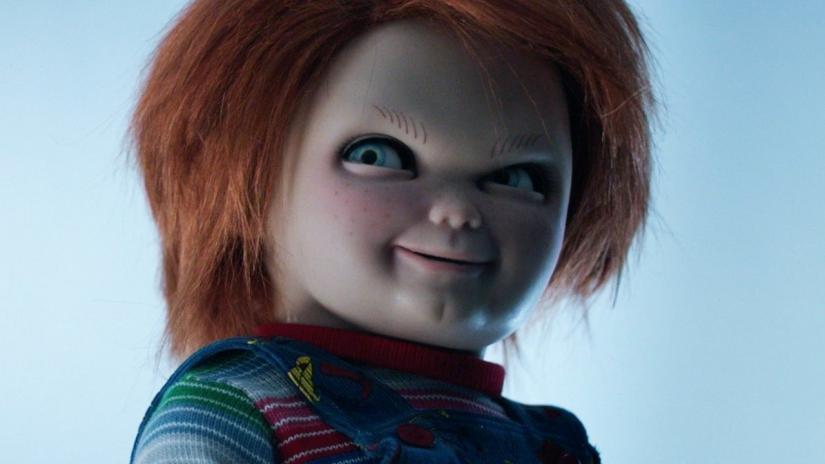 Chucky
We'd previously heard rumblings of a Chucky TV show, but now it's official! A Chucky TV show is in the works at Syfy, despite the fact that a film reboot is on the way soon. According to The Wrap, the network has landed the rights to develop a TV show based on the horror film franchise about the doll possessed by the soul of serial killer Charles Lee Ray.
"I've long wanted to bring Chucky to television and Syfy is the perfect network for us," said Don Mancini, who has written all seven films in the Chucky franchise so far, as well as directed three of them. He is on board to write and executive produce the TV adaptation. Syfy's TV series will be named Chucky. David Kirschner, who has produced all of the film in the franchise, will also act as an executive producer alongside Mancini.
Find out more about the Chucky series here!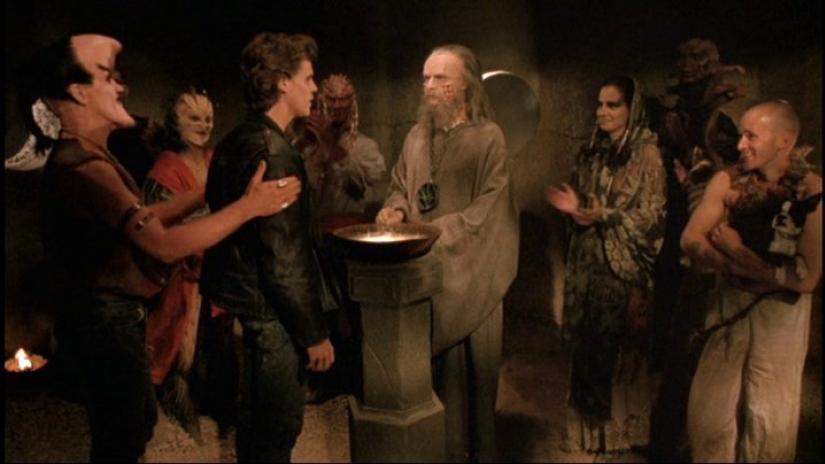 Nightbreed
There has always been tremendous potential in the Nightbreed world (there was a cool comic book continuation of the film's story in the '90s), and the prospect of finally revisiting it is an appealing one. 
Clive Barker and Josh Stolberg are now developing a Nightbreed TV series for Syfy. It sounds like this is a reboot that will start from scratch (to be fair, by the time this makes it to screens, the movie will be 30 years past). If they follow the path of the movie and "Cabal" it's easy to see how that story alone could be stretched out over the course of a season, and then we can get future adventures with the monsters of Midian. "The team at Morgan Creek is very excited to partner with Clive Barker, Syfy and Universal Cable Productions on Nightbreed for a unique, trenchant and no-holds-barred exploration of race relations in today's society," said David Robinson, President of Morgan Creek Entertainment Group. "As a sophisticated twist on the classic graphic novel form, Nightbreed pits 'Humans' against persecuted monsters, using metaphor and parable to take on bias and prejudice with real-world consequences." We wrote more about our love for Nightbreed right here.
Snowpiercer 
Snowpiercer was an odd success story from the start. The South Korean film, based on a French comic, and starring Marvel's Captain America Chris Evans, managed to pull in more than $86 million at the global box office (only $4 million in the US), while earning critical acclaim after its release. If you're paying close attention to this list, box office success isn't the only measuring stick to earning a television adaptation.
TNT's upcoming hour-long television pilot, adapting director Bong Joon Ho's 2013 South Korean dystopian sci-fi film of the same name, will be headlined by an Oscar winner in Jennifer Connelly, who is joined by Hamilton stage standout Daveed Diggs. Plus, Doctor Strange helmer Scott Derrickson directed the pilot (while, sans upcoming reshoots). Read more about the project here.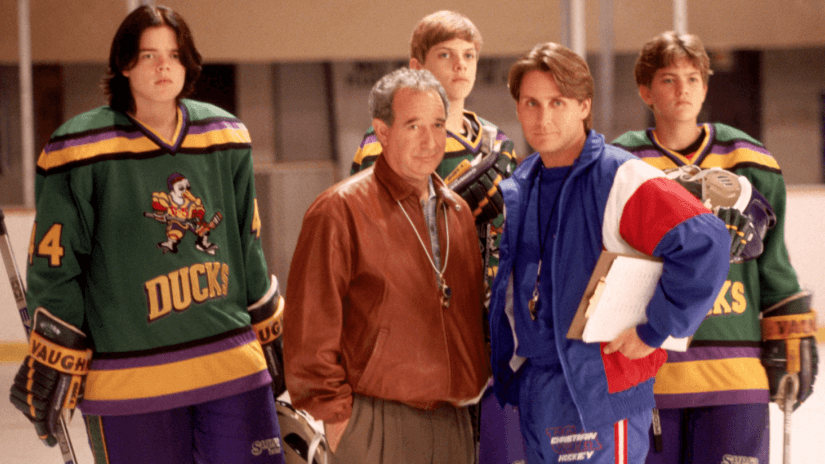 The Mighty Ducks
Disney is reportedly developing a television series based on The Mighty Ducks. It's nothing to quack about just yet since the project is in its early stages according to THR, but the franchise may skate again on the small screen.
The project comes from ABC Signature Studios, which focused on ABC' cable and streaming productions. Steven Brill, the screenwriter for all Mighty Ducks three films, approached the studio to dust off the hockey property. There's no script written, so we'll have to see what form The Mighty Ducks will take on the small screen. Like the ragtag team's playoff chances, it's a longshot  Emilio Estevez will reprise his role as an older version of Gordon Bombay or Joshua Jackson as Charlie Conway. But who knows? Ducks fly! Read more about the upcoming series here. 
John Wick
How far can a delightful joke be stretched? We're about to find out, because the amusing five-star hotel in John Wick, which grew into being a whole underground franchise with its own governing bylaws and multiple, unique-to-assassins currencies by John Wick: Chapter 2, is about to be the basis of its own TV show!
Yep, we're all set to check into The Continental on Starz (UK broadcaster TBC, but we'd confidently bet a quid or two that it'll be Amazon Prime). The series will be executive produced and overseen by showrunner Chris Collins (who was an executive producer on Sons Of Anarchy and a writer on The Wire). The John Wick movies' stable of executive producers will also enjoy those titles on The Continental, including Keanu Reeves, Basil Iwanyk, Chad Stahelski, Derek Kolstad, and David Leitch. Kolstad is also the screenwriting mastermind on the films. Stahelski meanwhile will continue his directorial appointments at the Continental's undoubtedly austere lobby by directing the pilot after previously helming John Wick: Chapter 2 and co-directing the first John Wick with Leitch (Leitch went on afterward to direct Atomic Blonde and Deadpool 2). Ian McShane may even be returning as hotel manager Winston. We'll keep you posted!
The Nice Guys
Or should we call them The Nice Girls? The Nice Guys producer Joel Silver is adapting the Ryan Gosling/Russell Crowe '70s-set noir comedy for TV with a gender-flipped twist. Fox has a script commitment with Michael Diliberti (30 Minutes or Less) writing. 20th Century Fox TV will produce alongside Silver Pictures Television and Lionsgate TV. 
Stripes
With Ghostbusters rebooted (and being rebooted again), Groundhog's Day enjoying success on Broadway, and rumors of a What About Bob? gender-flipped remake gestating, what Bill Murray project could be next? Stripes, of course! The 1981 Bill Murray-Harold Ramis film has a TV remake in development courtesy of CBS. If the prospect doesn't have you saluting your shorts, then you'll be pleased to know that the project is being shephered by the very funny trio of Trevor Moore, Sam Brown and Zach Cregger from the comedy troupe The Whitest Kids U'Know.
Ivan Reitman, who directed the original, will helm and executive produce the new Stripes via his Montecito Picture Company. Echoing the film, the series adaptation being written by Moore, Brown and Cregger will focus on a "perennial rebellious outsider who finally finds his purpose in life when he joins the U.S. military and must unite a group of ragtag eccentrics." We're ready to report for duty for this one!
The Lord of the Rings
Since the last adaptation of this classic book series was a trilogy of films, we're going to count this one anyway. Warner Bros. is working with Amazon to develop a Lord of the Rings TV series. Warner Bros. and the Tolkien estate have apparently been considering this option for some time, and Amazon has now committed to multiple seasons and a possible spinoff, as well.
TV Line reports that the series will "explore new storylines preceeding The Fellowship of the Ring." This is a smart move. Peter Jackson's trilogy of films are towering, inescapable icons of the genre, and it's difficult to imagine the story of Frodo and the Fellowship getting a better page-to-screen translation. The Hobbit films are another story, of course, but again, Jackson's 18 hours or so of Tolkien adaptations aren't something I imagine any filmmaker or showrunner would be in a hurry to compete with.
Fortunately there's so much other material out there, from the various appendices to the books themselves to Tolkien's The Silmarillion, there are lots of Middle-earth stories that could fuel several seasons of TV and flesh out the world of Middle-earth.
Read More – The Lord of the Rings: What Could We See in the TV Adaptation?
Four Weddings and a Funeral
A series based on the Hugh Grant-starring romantic comedy Four Weddings and a Funeral is in the works at Hulu, written and produced by the wonderful Mindy Kaling and Matt Warburton, Deadline reports.
Richard Curtis, who wrote the 1994 film, will be executive producing alongside the pair, and Tim Bevan and Eric Fellner of Working Title will also be overseeing the show's development. MGM TV have the rights to the property, and they've struck a deal with Universal to work on the project with Kaling.
The general proposal (sorry) is that the TV version will be an anthology series following a group of pals whose lives intersect through four weddings and, yes, a funeral. The lead character may well always remain the same, but the people and locations around them could change from season to season. It would probably make more sense to change the main character as well, but we'll have to see what Kaling and Warburton ultimately settle on. 
L.A. Confidential
L.A. Confidential is the latest movie getting the TV treatment, with CBS developing a new adaptation of James Ellroy's classic noir novel. 
Arnon Milchan, the Oscar-nominated producer of the 1997 film, is behind the project with New Regency, Gotham and The Mentalist producer Jordan Harper, Lionsgate Television and CBS Television Studios also on board.  Harper is working on the script for the new series.
The third of Ellroy's L.A. Quartet book series, L.A. Confidential is a '50s set, L.A. noir that centers on three homicide detectives, a female journalist and a famous actress who become intertwined after a series of sadistic murders.
With original producer Milchan steering the ship, the new L.A. Confidential will try to match the prestige of the previous adaptation. We'll keep you updated as more details on the project become available.
True Lies
As revealed via Deadline, a True Lies series is in development at 20th Century Television, with McG and Arrow's Marc Guggenheim credited as creators and executive producers.
The series will update the saga of a spy who tries to keep his undercover work on the down low while married to a housewife who grows increasingly distressed with the boredom that's seeped into their relationship. But once she accidentally becomes ensnared in his world of explosions and super-fights, their marriage will become stronger than ever.
McG is set to direct the hour-length pilot, which will be written by Guggenheim. They'll be joined on the project by executive producer James Cameron.
White Men Can't Jump
I mean, how do you top the original? Black-ish creator Kenya Barris is going to bring the 1992 sports comedy starring Wesley Snipes and Woody Harrelson to the small screen. Very little is known about this project, but it's one of only a few sports films on this long and unruly list. 
More info on the White Men Can't Jump project here.
Metropolis
Mr. Robot creator Sam Esmail explores class warfare through the lens of cyber security on the breakout USA hit. For his next project, he'll take on a the plight of the industrialized elite in a television adaptation of the 1927 classic, Metropolis. The original film was set in 2026, a decade from now, so it should be interesting to see how far in the future they set the remake. We have more details on the project here.
The Departed 
Do you smell a rat? Cause The Departed is coming to TV. Martin Scorsese's 2006 cops and robbers undercover opus was itself an adaptation of the 2002 Hong Kong film, Internal Affairs. The TV version of The Departed is being developed for Amazon and will see the setting of the story change from Boston and Chicago, with the Irish mob being swapped out for Latino drug runners. Jason Richman (Bangkok Dangerous) will write and executive produce with Amazon Studios and Brad Pitt's Plan B banner producing the project as well. A timetable for release is unknown. 
Divergent
The young adult novels by Veronica Roth turned film series starring Shailene Woodley failed to connect in the same way that other YA-adapted series like Harry Potter and the Hunger Games caught fire. Instead of limping its way to the finish line with a reduced budget and a fourth film, Lionsgate has considered moving the series to Starz. Of course, the film's cast is less than thrilled by the prospect and many have said that they would not return to conclude the series if Divergent heads to the small screen, so I guess the ball is in Liongate's court.
From Hell
Alan Moore and Eddie Campbell's Jack the Ripper graphic novel became a film by the Hughes Brothers starring Johnny Depp back in 2001. Now FX is in talks to adapt the graphic novel turned movie once more for TV. Don Murphy, who produced the film, has tapped David Arata (Children of Men) to write the script, but that's all we know for now.
In the Line of Fire
Wolfgang Petersen's Oscar-winning 1993 action film saw Clint Eastwood and John Malkovich square off as a secret service agent and a rogue CIA agent turned assassin with designs on the president, respectively. The cat and mouse style thriller is perfect for a 24-style drama series and Carol Mendelsohn and Josh Berman – who worked together on CSI – are writing scripts for NBC. Gail Katz, who served as one of the film's producers, will produce. 
Single White Female
If we needed an update on anything, it's the plight of single white females. NBC seems to agree as they're working on a reboot of the 1992 film starring Bridget Fonda and Jennifer Jason Leigh. According to a THR exclusive, the series will be a modern-day spin on the thriller, shifting the setting from New York to San Francisco. There's even a synopsis for it: "When erstwhile con-artist Hedra (played in the movie by Leigh) uses her professional connections to target Allie (portrayed by Fonda), a seemingly moneyed colleague in search of a roommate, Hedra slowly begins to realize that her mark may not be quite as innocuous as she first seems. Soon, viewers will come to understand that Hedra may have met her match in Allie, making viewers question who is really being "single white female'd."
The Last Starfighter
A TV version of the 1984 sci-fi film The Last Starfighter, titled The Starfighter Chronicles, is in the works from original Starfighter screenwriter Jonathan R. Betuel. The original film saw arcade whiz Alex Rogan, played by Lance Guest, recruited by aliens to battle in an intergalactic war. The new series will not be a continuation of the story, but a serialized narrative about "alien law enforcement." Betuel is teaming with Surreal.tv co-founders Rick Rey and Andy Vick, with the intention of inserting virtual reality elements into the series. 
The Warriors
No, not the team that blew a 3-1 lead in the NBA Finals to the Cleveland Cavaliers, but the iconic 1979 Walter Hill film The Warriors will be getting the TV treatment. Captain America: Civil War masterminds Joe and Anthony Russo are developing the series as a one-hour drama for Hulu with the help of writer Frank Baldwin. The Russos will direct the pilot and plan to "honor the original film while adding its own unique brand of grit, pulp, sex and violence," according to Deadline. Sounds good to us! 
First Wives Club
Yet another trifecta entry on this list (from book to movie to television adaptation), First Wives Club could be coming back to give hell to ungrateful ex-husbands. Based on an Olivia Goldsmith novel and adapted into a 1996 film that starred Diane Keaton, Bette Midler and Goldie Hawn, TV Land picked up a pilot that will be set in modern-day San Francisco.
Alyson Hannigan, in her first regular role since How I Met Your Mother, and Megan Hilty (Smashed) are set to play two of the three leads. New Girl's Rebecca Addelman will pen the script and Jenny Bicks (Sex and the City) will executive produce the pilot. 
All of Me
Carl Reiner's body-swap comedy could be swapping mediums. All of Me, the 1984 comedy starring Steve Martin and Lily Tomlin, is reportedly in development as a half-hour comedy at NBC. In the film, Martin plays Roger Cobb, a lawyer hired by dying millionairess to rework her will, one that says her soul should enter a younger woman's body after death. Through a series of blunders, the soul ultimately enters Cobb's body instead, creating the greatest buddy-lawyer comedy ever captured on film.
The concept doesn't particularly lend itself to a TV series format, though Deadline is reporting that it could be an anthology series with a soul jumping into a different body each week. It sounds like a complete departure from the source material, but we'll have to keep watch. Universal Television is backing the project, with My Boys creator Betsy Thomas to serve as showrunner.
Galaxy Quest
A movie about a sci-fi TV show is becoming a sci-fi TV show for Amazon. Partnering with Paramount Television, Amazon Studios is bringing the 1999 cult comedy hit Galaxy Quest to its Amazon Prime Instant Video. 
The film centered on the cast of a Star Trek-esque TV show that is abducted by an alien race that mistakes the actors as a real starship crew. The film's co-writer Robert Gordon will write and executive produce the pilot, with director Dean Parisot returning behind the camera. No word on if any of the original cast members will return, but we'll be sure to follow this one closely. Read more about it here.
Friday the 13th
Jason can't stay dead. The character always returns to stalk teenagers whether in sequels, reboots, or TV series. Yes, Friday the 13th looks to have another TV series in the works, the 13th project of the Friday the 13th franchise (Spooky!). CW Network President Mark Pedowitz confirmed at the Television Critics Association Press Tour that the network is going to be taking a more grounded approach to the Jason Vorhees/Camp Crystal Lake saga.
Steve Mitchell and Craig Van Sickle (The Pretenders) will write the project, which will center on a detective searching for his missing brother when Jason Vorhees, believed to be dead, comes back to terrorize the camp. MTV had success with its Scream adaptation, with horror series in vouge among teens, so expect to see more horror adaptations appear on this list.
The Flamingo Kid
For a while it was rumored Disney was looking to remake Gary Marshall's The Flamingo Kid for the big screen. Brett Ratner was reportedly on board to direct with Nzingha Stewart (For Colored Girls) writing the script. Now it seems that The Flamingo Kid may be heading to TV after all. TV Line says that ABC Studios is supposedly on the hunt for a showrunner that can create a half-hour comedy out of the 1984 film, which saw Matt Dillion play blue collar kid working at an upscale beach resort in order to be near his crush. 
The Notebook
This romantic tear-jearker based on Nicholas Sparks' best-selling novel of the same name became a sleeper sensation for New Line in the 2004 Ryan Gossling/Rachel McAdams adaptation. The CW is hoping to mine the film's decade spanning love story for a period piece romantic drama based on the early days of Noah and Allie's relationship in post-World War II 1940s North Carolina. Sparks will executive produce the show under is Nicholas Sparks Productions banner in association with Warner Bros. Television. Todd Graf will handle scripting duties. 
The Devil's Advocate
One TV trend that is more widespread and has a longer history in television than the movie adaptation is the legal drama. So creating a legal drama based on a movie seems like a no-brainer, but add in a supernatural twist?! I bet it's ordered right to series!
The Keanu Reeves, 1997 legal drama, The Devil's Advocate, where a lawyer begins working for Satan (Al Pacino standing in for the devil), is currently being developed for NBC by Warner Bros. TV. A procedural where the lead character's boss is actually evil incarnate sounds like it could be a hit. Last we heard, it was still in development at NBC, however that was almost a year and half ago at this point. 
Shutter Island
Author Dennis Lehane's books — from Mystic River to Gone Baby Gone and Shutter Island — have fared well on the big screen. The latest one, the Martin Scorsese directed Shutter Island, is getting a prequel series at HBO. The 2010 film follows U.S. Marshals investigating the strange happenings at a mental hospital on a creepy offshore island.
The HBO series, tentatively titled "Ashecliffe," will document the early days of the hospital and its founders. Lehane is penning the pilot episode and Scorsese will direct the series.  
Ghost
In November 2014, Paramount announced that they had hired Akiva Goldsman and Jeff Pinkner to start scripting a television series based on the 1990, Oscar-winning film, Ghost. The original film starred Patrick Swayze as a murdered man who tried to avenge his death from beyond the grave as a ghost, while also romancing his widow. There's been little talk about this one, so it could be stuck in between dimensions in development hell. 
The Truman Show
The idea for a series based on The Truman Show, the Oscar-nominated 1998 film that explored America's reality TV craze, came out of Paramount's desire to mine their film canon for the next big TV hit. Still in it's very easy stages, a television version of The Truman Show may be just hot air, but it would certainly be intriguing to see the story of a man whose entire life has been manufactured for a worldwide audience fleshed out over several seasons.
To Live and Die In L.A.
William Friedkin, of the Excorist and French Connection fame, directed this action thriller based on the Gerald Petievich novel of the same name. In June 2015, it was reported that WGN America is planning to bring the property back to life with Friedkin on board and Oscar-winner Robert Moresco (Crash) handling the scripts. 
Real Genius
Based on the 1985 comedy starring Val Kilmer, NBC is developing a single-camera comedy out of Real Genius. Kilmer played an incredibly smart and suave super genius in the original picture, and NBC has hired Workaholics co-executive producer Craig DiGregorio to develop the premise as a workplace comedy, where a genius must work together with a sheltered, square co-worker. The show has received a script commitment from NBC, so you may be seeing it sooner than later. Read more about it here.
Fatal Attraction
$300 million and six Oscar nominations can't lie. Audiences were enamored with Fatal Attraction, the Michael Douglas/Glenn Close thriller about a man being stalked by lover from his past, so it's no wonder that Mad Men alums Andre Jacquemetton and Maria Jacquemetton are working on the scripts for a potential event series at Fox. 
Monster-In-Law
Fox recently announced their plans to develop a multi-camera sitcom about, ""a happy couple about to learn the joys and horrors of parenthood while managing the most challenging relationship of all—the one between a wife and her husband's mother." Sounds like a lot of sitcoms, right? Well, inexplicably, the project is being touted as "loosely inspired" by the 2005 Jennifer Lopez vehicle Monster-In-Law.
The show is coming from 30 Rock's John Riggi and the Carrie Dairies' Amy B. Harris. We're not entirely sure why this sitcom with such a basic TV premise needs to be connected to a lackluster, modestly received romantic comedy, but so be it.
BIG  
Plug in the Zoltar machine and dust off your giant piano, Fox is planning something Big. The 1988 classic starring Tom Hanks is coming to television as a half-hour comedy. Loosely based on the film, the project comes from executive producers Kevin Biegel (Cougar Town) and Mike Royce (Men of a Certain Age). Continuing with Fox's new programming strategy, the untitled project will be an event series, which is code for mini-series or regular series with less episodes.
Resident Evil
Resident Evil: The Final Chapter hit theaters in 2015, but don't be fooled by that name, Resident Evil may have many more chapters if German production house Constantin Film has their way. There's no word yet if a network has interest or whether the series will continue the events of the film, but Constantin is readying a TV adaptation, with more film-to-TV adaptations on their minds, like Perfume and The Mortal Instruments.
The Illusionist
The Illusionist was initially overshadowed by Christopher Nolan's magician movie, The Prestige,upon release in 2006, but the movie may have a second chance to connect with audiences. The CW is looking to bring the show to TV, taking a script from True Blood's Mark Hudis about a a 20th-century New York illusionist who, after a recent stint in jail, uses his special tricks to pull off robberies. That's not all — the heists are all an elaborate plan to get back at the mob boss who framed him and married his wife. It's much different than Edward Norton's role in The Illusionist, but intriguing nonetheless.
In the Heat of the Night
This 1967 Oscar-winning Sidney Poitier vehicle already had a life on television, running for seven seasons and spawning four made-for-TV films in the '80s on NBC. But now In the Heat of the Night, based on the John Balls murder mystery novel, is may return to the small screen on Showtime. Tate Taylor (The Help) will be writting and directing the new adaptation. 
Bachelor Party
Not content to let Fox hog all the Tom Hanks inspired properties (BIG), ABC has ordered his 1984 comedy, Bachelor Party, to pilot.
Bachelor Party was a raunchy '80s comedy featuring drugs, sex, Tawny Kitaen, and very little else, but Fox has bigger ambitions with its television adaptation. Tapping New Girl writer-producers J.J. Philbin and Josh Malmuth, Fox plans on Bachelor Party being an anthology series, effectively hitting two TV trends with one stone, following a different wedding party, focusing on the drama that ensues from a co-ed bachelor/bachelorette party, each season. 
Marley & Me
Animal Practice didn't work at NBC, but About a Boy did, so the network is going to bank on cinema-inspired sentimentality, animals be damned, with the announcement of a planned pilot for a show based on 2008's tear-jerker, Marley & Me. The new series will reportedly serve as a sequel to the movie and take place back in Florida, where the film's main couple, John and Jenny Gorgan, decide to adopt an underappreciated neighborhood pup despite crushingly loosing their last little guy.
Emmy-winning Sex and the City writer Jenny Bicks will pen the script, with the film's director David Frankel committed to direct the pilot.
Problem Child
NBC will take all of your family-friendly big screen hits, thanks. Once again, the network has ordered a pilot based on an old, fun for the whole family movie, this time inspired by 1990's John Ritter-led, Problem Child. The original saw Ritter and his wife adopting a redheaded menace who destroys the lives of everyone he touches. Ok, it's not that dramatic, but still, the kid really is a nuisance.  
Awful kids usually work on TV, and NBC has tapped a guy familiar with writing awful man-children, The Hangover and Old Schools' Scot Armstrong, to develop the single-camera comedy. Last we heard, NBC was still casting the project, though that was over a year ago.
In Good Company
In Good Company was a 2004 Dennis Quaid/Toper Grace/carlett Johansson rom-com, that was openly panned by Grace in his cameo in Ocean's Eleven. The film actually isn't as bad as Grace estimates, and CBS seems to think so too.
America's number one network is developing the movie with original director John Weitz helping sitcom veterans Josh Bycel and Jon Fenner (Happy Endings) pen the script. CBS is planning for the series to be a hybrid of single and multi-camera sitcoms, whatever that means.
American Gigolo
Paramount, who have many properties on this list heading to TV, seem to be, excuse my language, whoring their older properties out to TV for more cash. It's fitting then that the studio is also prepping a TV version of American Gigolo, the 1980 Richard Gere vehicle that saw the actor playing a male escort who gets mixed up with the authorities. "With its signature noir aesthetic, 'American Gigolo' has remained a deeply entertaining, psychological thriller," said the film's producer Jerry Bruckheimer. "I'm thrilled…on remaking it into a television series."
Hitch
Fox can't keep its hands off these movie adaptations. Since October 2014, the network has a Hitch adaptation, based on the 2005 Will Smith romantic comedy, in development. Smith and his wife, Gotham's Jada Pinkett Smith, are executive producing. There's been little chatter about this project as of late, so it may be stuck in the development stage.