Reviews
Moneyshot: The Pornhub Story Review: The Problem Isn't Sex, It's Social Media
A new Netflix documentary explores Pornhub's meteoric rise as well as its infamous controversies, but the problems it raises are far more universal than just porn.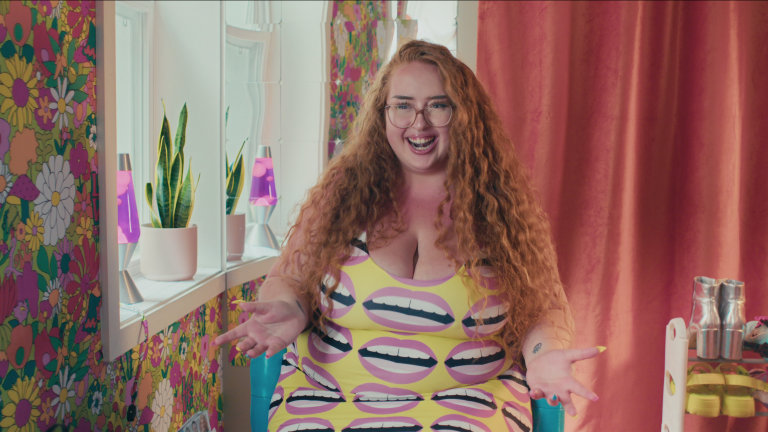 Don't be put off by the unnecessarily crude name – Moneyshot: The Pornhub Story is a thought-provoking and tastefully created documentary. And even if you're familiar with Pornhub's recent controversies, it'll almost certainly tell you something new.
For instance, it may seem counterintuitive that at its heart, MindGeek's Pornhub is a pretty run-of-the-mill tech company, which former employee Noelle Perdue describes as "a hilariously boring office space".
That makes it all the more remarkable that Pornhub has become such a controversial website that it deserves its own Netflix documentary, charting its meteoric rise, eventually becoming the world's most popular porn site and changing the game for porn performers, and its subsequent explosive fall from grace, becoming the centre of an ongoing row where it is accused of profiting from the likes of child sex trafficking and revenge porn.
We discover that the key to Pornhub's success is that its business model was initially eerily similar to the main social media platforms: like them, it relied on algorithms, influencers and SEO to grow its traffic, and rather than producing its own porn or working with studios, they simply provided a platform where people could share their own pornographic content.
And, although users who wanted to monetise their content had to be verified, those that didn't could upload videos without verification. The problem with that is these videos weren't always legal, or consensual.
And much like global social media companies, Section 230 of the Communications Decency Act meant that historically Pornhub wasn't held responsible for any content shared by its users. And, as Moneyshot: The Pornhub Story illustrates, that's really where the trouble started.
This is also where the trouble starts for the documentary itself, as it begins to cover the infamous 2020 New York Times exposé claiming Pornhub was profiting from criminal content uploaded to its site – such as sex-trafficking, revenge porn and spycam videos – and the 'Traffickinghub' petition to shut Pornhub down and hold its executives accountable.
Part of Moneyshot's problem is it tries too hard to present all sides equally, both Pornhub critics – like the anti-pornography as well as anti-trafficking NCOSE (National Center on Sex Exploitation), Traffickinghub founder Laila Mickelwait, and the NYT writer Nicholas Kristof – and more supportive voices like Mike Stabile, Pornhub ambassador Natassia Dreams, and successful porn performers including Cherie De Ville, Gwen Adora, and Siri Dahl.
The documentary spends so long worrying about balance it fails to present any kind of meaningful take, creates far more questions than it answers, and doesn't really add anything to help unravel the very thorny, very controversial issues it presents.
One crucial issue that the Moneyshot documentary does a great job of highlighting is the true cost of not just the Pornhub scandal but porn industry issues in general – succinctly summarised by Perdue as: "The people who often get left in the dust are primarily sex workers, primarily performers".
Pornhub was initially a massive gamechanger for porn performers. We see how amateur performers like Gwen Adora go from the time-consuming practice of making and marketing their own content to using Pornhub's clip site, Modelhub (similar to Onlyfans), to sell their content to a large audience of subscribers without needing to worry about marketing any more.
This not only gave amateur performers an easier way of generating their own full-time income, it also gave porn performers who previously relied on studio-produced porn the chance to get greater autonomy, producing their own porn content instead. As the documentary makes clear, the financial freedom this provides extends as far as performers being able to buy their own homes.
But Moneyshot also shows that when the Pornhub scandal broke, payment companies like Mastercard and Visa withdrew from the site, which effectively took away this ability for Modelhub performers to create their own income from subscribers. And as Dahl explains, "it would be near impossible for someone to upload illegal content via a verified model account", so not only did this move not affect Pornhub itself (which apparently profits mainly from advertising), it allegedly did little to prevent criminal activity either.
The saving grace of Moneyshot is the light it shines on this injustice, but its fundamental flaw as a documentary comes down to its framing of the sex-trafficking scandal as a Pornhub issue, rather than an internet-in-general issue.
As current Supreme Court cases show, the protections of Section 230 are currently being questioned at far beyond just the Pornhub level: all the big social media sites, like YouTube, Instagram, Facebook and Twitter are coming under the spotlight, as lawmakers decide how much responsibility they should bear for crimes like sex-trafficking taking place on their networks. The App Store is starting to crack down on porn-friendly sites like Tumblr. And Meta is joining porn sites in backing a new tool to help combat revenge porn.
So it's clear that shutting down Pornhub would barely scratch the surface in the fight to end sex-trafficking and illegal sexual content, but the documentary seems to naively skirt around this issue. It also misses other crucial issues, like the lack of age verification on adult websites (the average age a child sees porn is now just 13 in the US, for instance), and how that has led to the Online Safety Bill in the UK, which comes with much wider implications like the potential to remove people's right to anonymity on social media.
Moneyshot does go some way to address how the anti-trafficking FOSTA-SESTA law in the US does more harm to sex workers, as it censors their marketing efforts on social media. And it also introduces an interesting effect the Pornhub scandal has had on the industry itself; namely, how it has encouraged studios to start their videos with the performers discussing their sexual preferences, a sort of 'responsible foreplay' to emphasise how important sexual consent is, porn very much included.
But the issues Moneyshot presents boil down to how easy and accessible it is to consume and share information and content on the internet. The internet grew too fast, leaving it largely unregulated, and now it's out of control. That's a way bigger issue than just one website, so by needlessly focussing on Pornhub, Moneyshot metaphorically screws itself from the start.
Moneyshot: The Pornhub Story is available to stream on Netflix now.