Features
Miranda Richardson: celebrating her 8 best screen roles
The star of Curfew is one of the most talented, versatile and underrated actors of her generation...
English actress Miranda Richardson has been nominated for seven Baftas and two Oscars. She's worked with armfuls of top directors including Steven Spielberg, Robert Altman, Tim Burton, David Cronenberg, Mike Newell and Neil Jordan. And she's probably best known for playing a petulant Queen Elizabeth I in Black-Adder II squealing "where's my pressie!" (more on her later…).
Richardson will soon be seen in Sky original production Curfew, arriving on Sky One on 22nd February. The show sees a bunch of ordinary British people risk their lives for by competing overnight in the world's deadliest street race. Set in a world where state-enforced restrictions keeps citizens locked indoors when the sun goes down, the show will see entrants racing for the ultimate prize: freedom on a paradise island away from the deadly viral outbreak that's enforced the curfew.
Richardson stars opposite Sean Bean, Billy Zane and Adrian Lester in an all star ensemble cast where she plays Lou Collins, a former powerhouse of industry who's racing to keep her family together. With Curfew airing this week, we've decided to revisit the best screen roles of one of the most talented, versatile and underrated actors of her generation.
Dance With A Stranger (1985)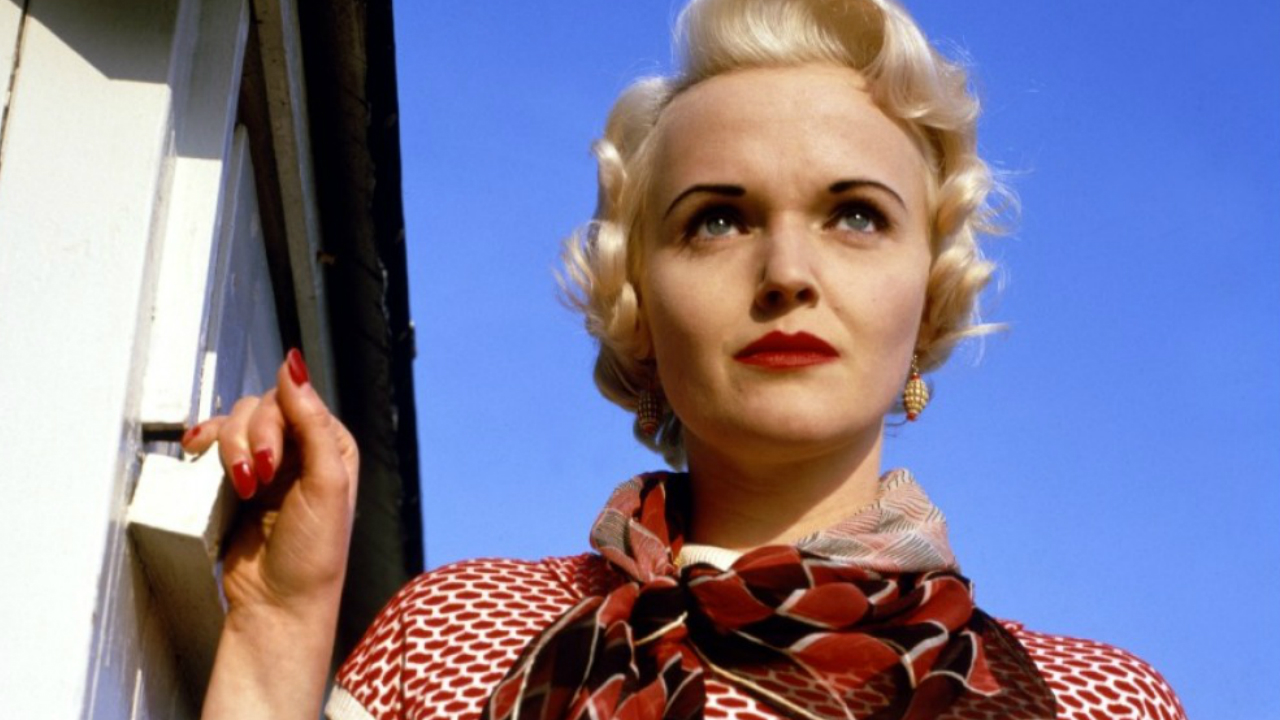 Richardson's feature length movie debut was as the star of Mike Newell's tragic true life story of the last woman to be hanged in Britain. Richardson is terrific as Ruth Ellis, the divorcee and nightclub worker who falls for the suave racing driver David Blakeley (Rupert Everett) in a relationship that grows ever more damaging when he refuses to marry her and eventually casts her aside. Cold, beautiful, and initially in control, Ellis is undone by a destructive cross-class affair that would end in a crime of passion when the spurned Ellis, shot Blakeley outside a pub and was sentenced to death. A must-watch for true crime fans.
Black-Adder II (1986)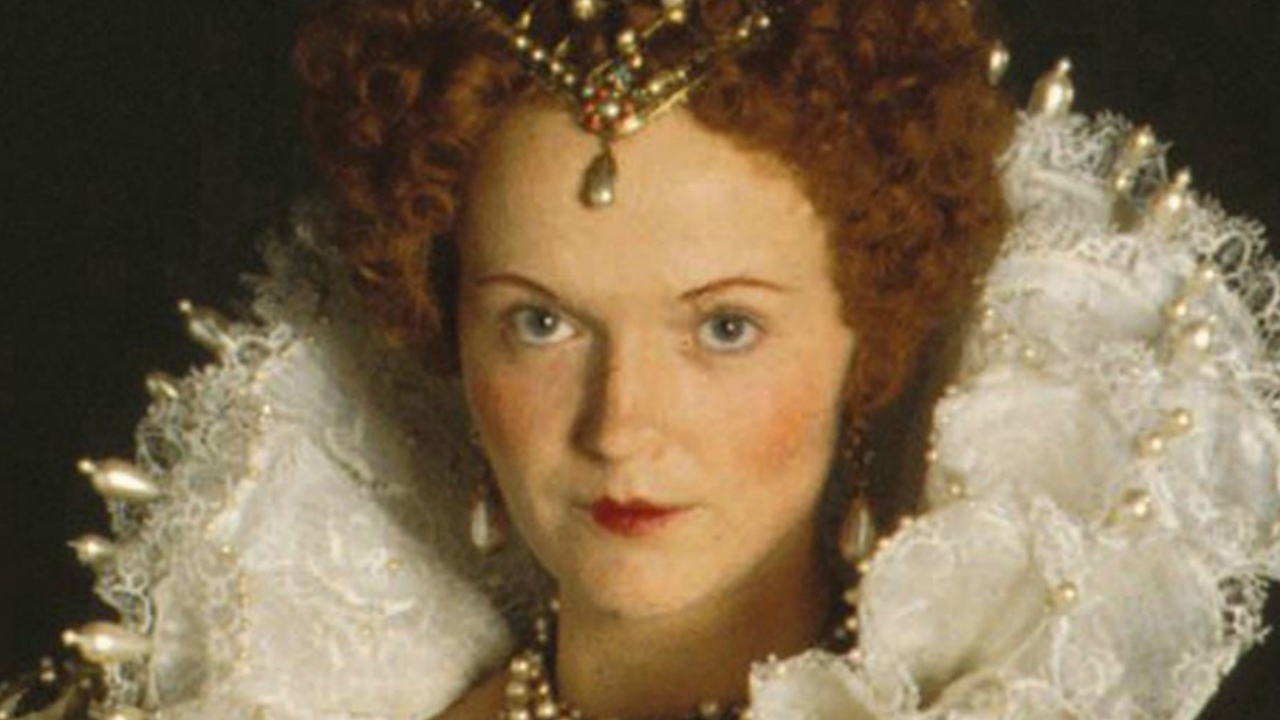 Capricious and childish and obsessed with presents and executions, Richardson's Queenie is a perfect foil for Rowan Atkinson's Lord Edmund Black-Adder. Flanked by her former nanny Nursie (Patsy Byrne) and Lord Chamberlain Lord Melchett (Stephen Fry) Richardson's take on Queen Elizabeth I is playful, naughty, cruel and flirtatious. Her performance is key, including the high pitched scream she uses to quiet her court – she's arguably the best thing about the series. Richardson has cameos in Black-Adder The Third and Black-Adder Goes Forth, but nothing could rival the eccentricities of the Queen. Eat your heart out Cate Blanchett.
Enchanted April (1991)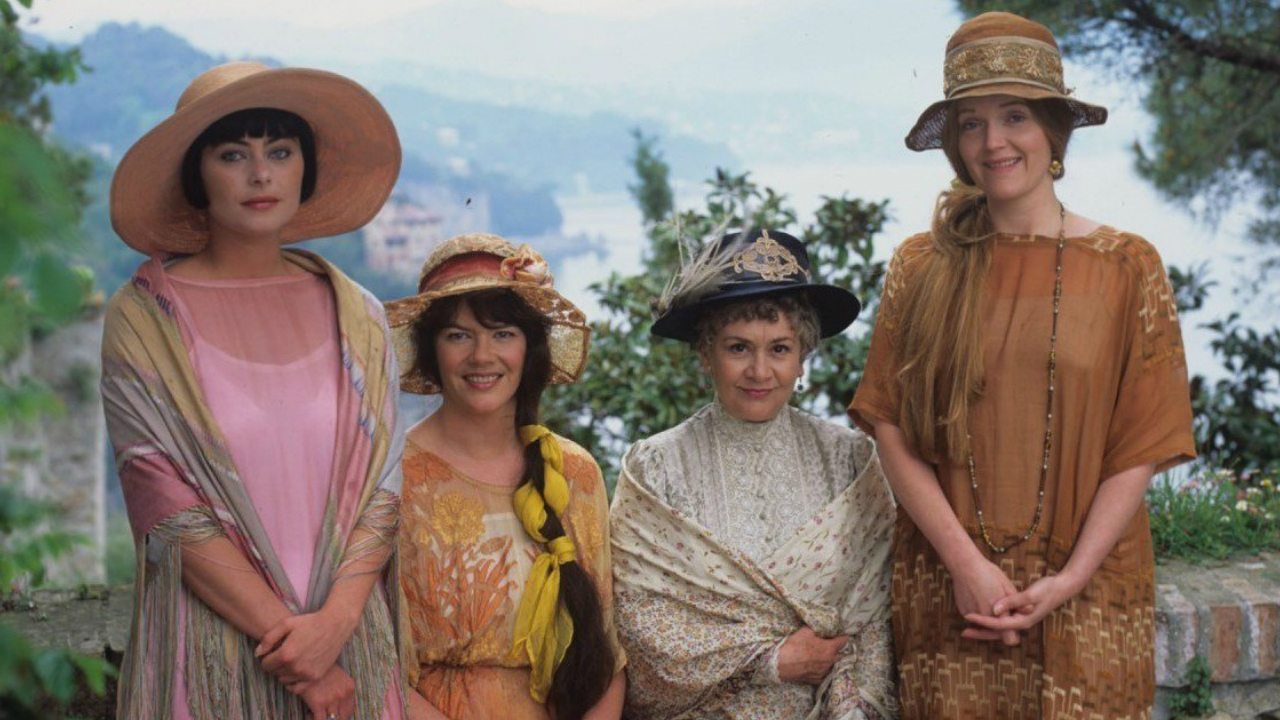 Richardson reunited with Mike Newell for this wistful drama which won her a Golden Globe for best actress. Based on a novel by Elizabeth von Arnim the film follows four women in the 1920s who unite for a trip to an Italian castle (in April, obviously) and find peace and self expression there. Richardson plays Rose Arbuthnot, a rather reserved woman who ventures to the castle on the appeal of her more enthusiastic neighbour (Josie Lawrence). Both women are neglected by their husbands but through sunshine and travel manage to salvage their relationships. Richardson is of course enchanting.
The Crying Game (1992)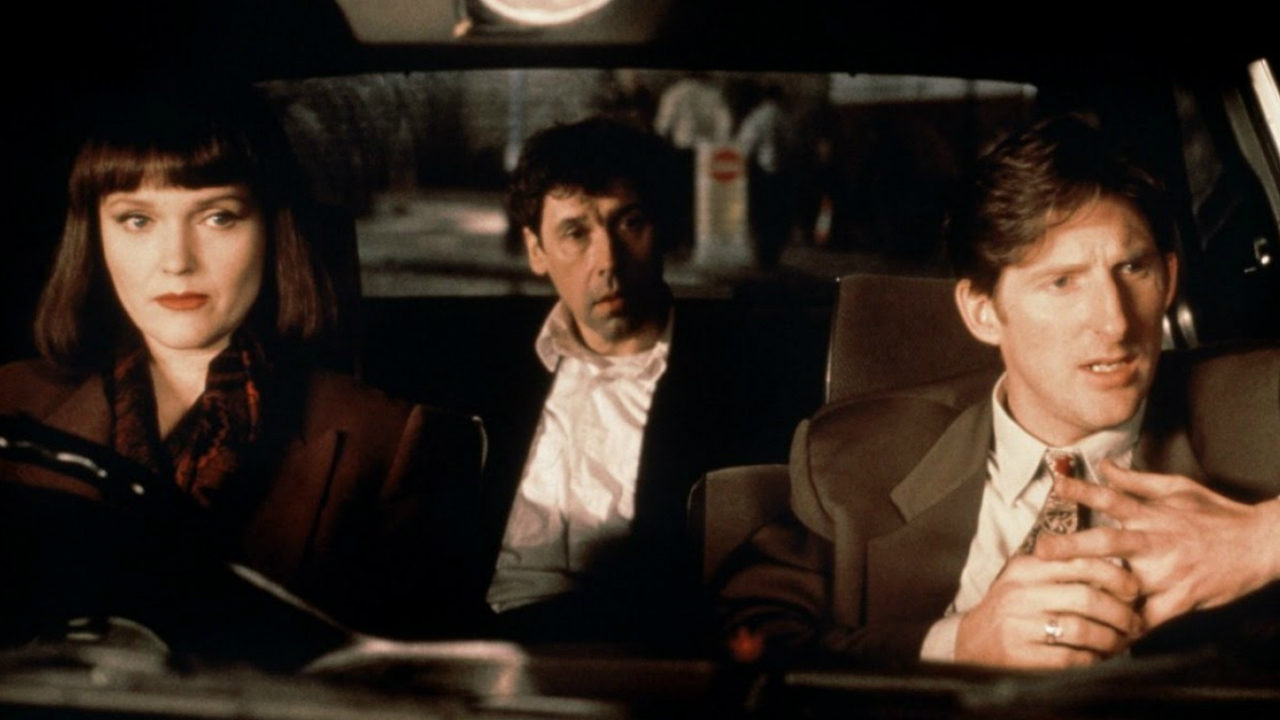 Everyone remembers the big reveal in this Troubles-set crime thriller which sees Jody (Forest Whitaker) a soldier on leave kidnapped by the IRA, form an unlikely friendship with his captor Fergus (Stephen Rea). But one of the standouts in Neil Jordan's film is Richardson, who plays Jude, the hard as nails honey-trap used to lure Jody in. When Fergus travels to London under a new identity to track down Jody's girlfriend whom he'd promised to protect, he's pursued by Jude. Richardson is fanatical and terrifying in a movie which reeled in numerous awards including an Oscar for Neil Jordan's screenplay.
Damage (1992)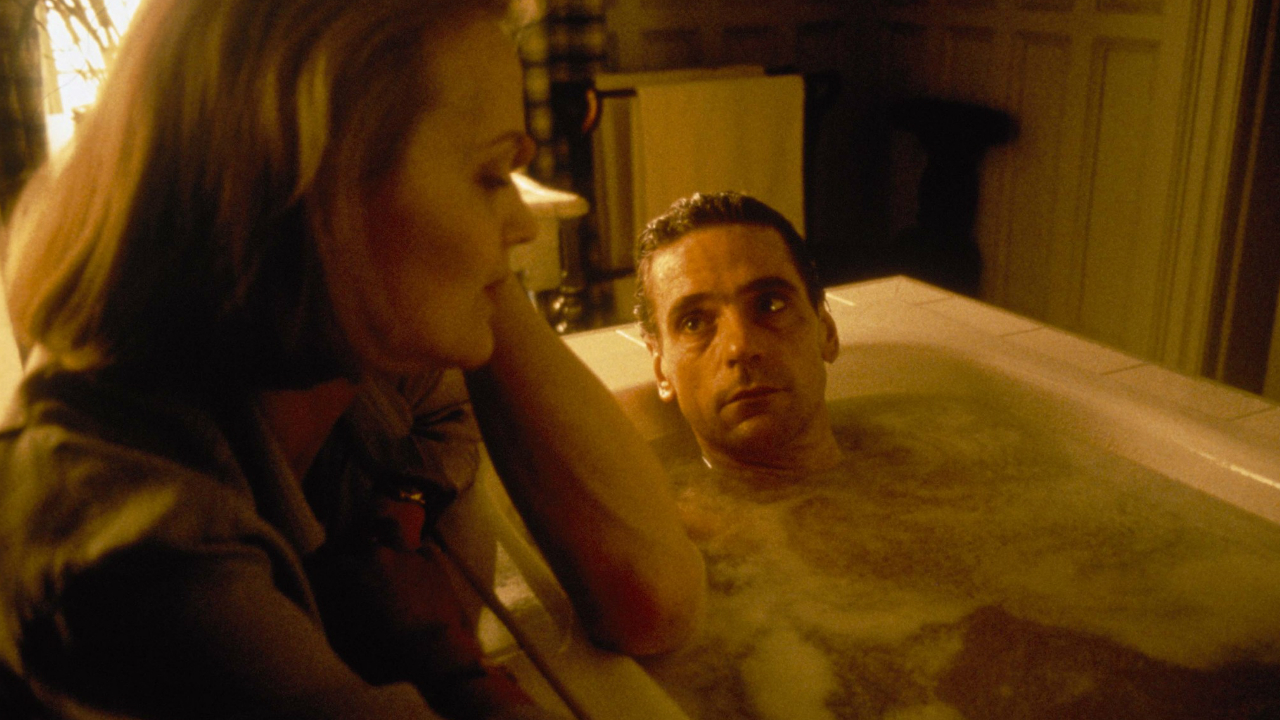 The heart wants what it wants in Louis Malle's steamy thriller – but lust is dangerous and acting on it can be carnage. Jeremy Irons plays politician Dr. Stephen Fleming who embarks on a destructive and obsessive affair with his son's fiancee (Juliette Binoche). While the movie is something of a heightened fantasy at times, it's Richardson's turn as Stephen's spurned wife Ingrid who packs the biggest emotional punch. She won a BAFTA and got nominated for an Oscar for her trouble.
Merlin (1998 TV miniseries)
Richardson plays another iconic Queen in this miniseries from the '90s (not to be confused with the other Merlin series from 2008), which boasts a massive array of talent. A slightly obscure one perhaps, but we've included this because we loved it, and her, specifically, as the ethereal and strange Queen Mab in this retelling of the King Arthur Legend from the wizard Merlin's point of view. The show played fast and loose with the myth, not least by including Queen Mab in the first place. In this version Mab attempts to enlist young Merlin to help her convert the land back to old pagan ways, but Merlin's having none of it, sparking a bitter conflict. Sam Neill, Helena Bonham Carter, Lena Headey, Rutger Hauer and James Earl Jones co-star.
Sleepy Hollow (1999)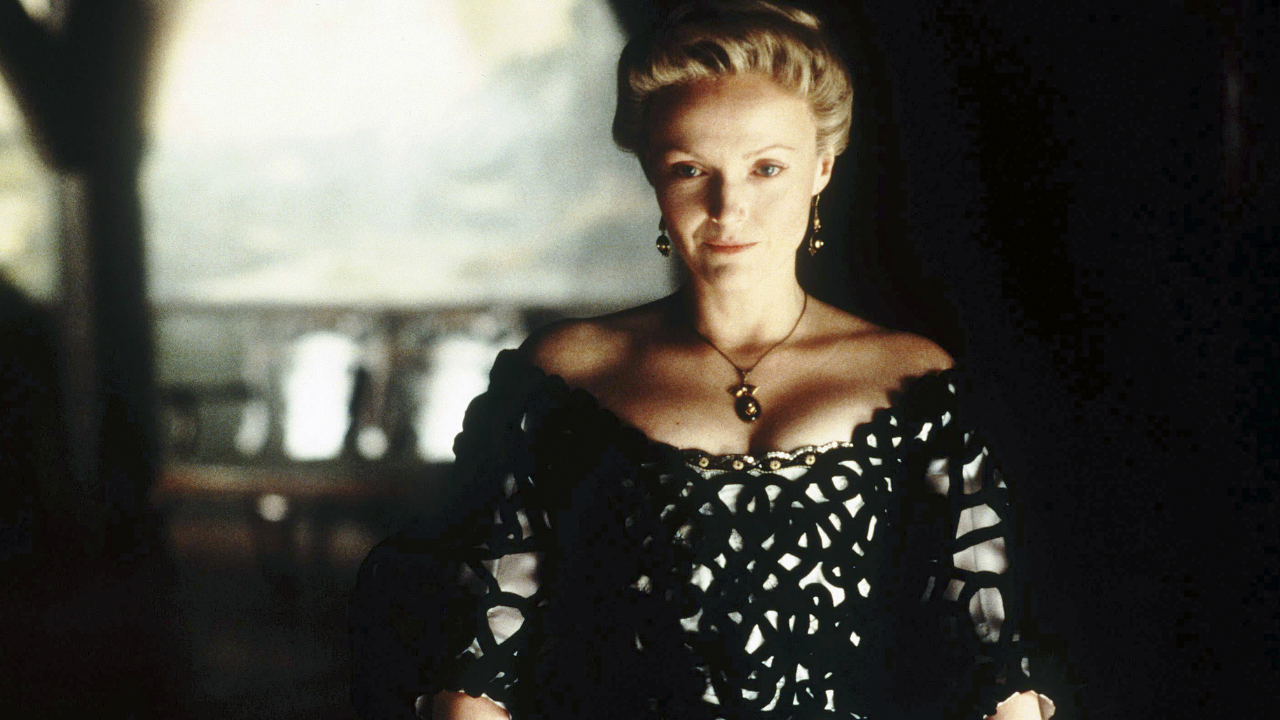 Tim Burton's high gothic loose adaptation of Washington Irving's The Legend Of Sleepy Hollow sees Johnny Depp's city police constable Ichabod Crane investigate the decapitations of several members of a rural community. Richardson plays Lady Van Tassel wife of one of the town elders. Dignified and in control until the bonkers ending, you really get a sense she had fun with this role – and it 100% translates to the screen.
Harry Potter And The Goblet of Fire (2005)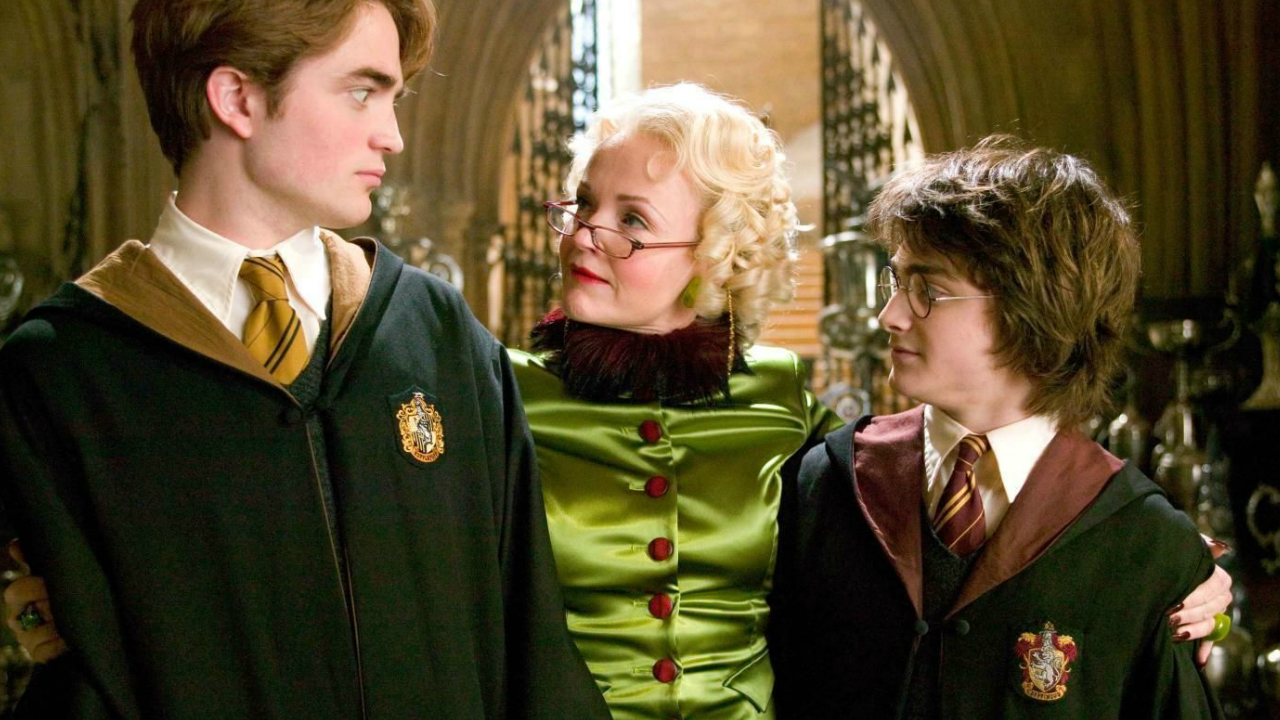 Armed with her Quick-Quotes Quill and nose for a scoop (true or otherwise), reporter for the Daily Prophet Rita Skeeter is an unscrupulous tabloid journalist and general pest in Goblet Of Fire, who profiles Harry after his entry into the Tri-Wizard tournament. Richardson is spiky and funny as the professional stirrer whose false reporting is responsible for a smear campaign against Harry – she's one of our favourite characters in the series.