News
Marvel's What If…? Reactions Pour In
Here's what people are saying about Marvel's new animated Disney+ series, What If...?.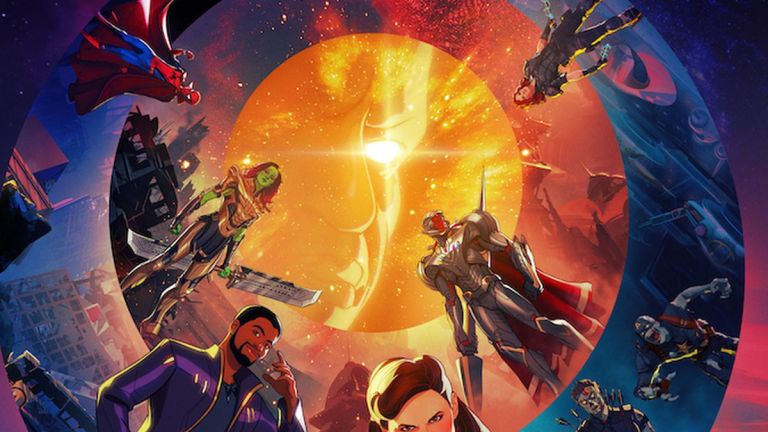 This article contains spoilers for Marvel's Loki.
Are you ready to ponder What If…? Some lucky people have already done so by getting early access to the first few episodes of Marvel's upcoming animated series, and they've now taken to Twitter to voice their thoughts on the show before it debuts. Reactions for the latest Disney+ project are a little bit more mixed than the streamer's live-action fare to date, but it looks like we're in for a wile ride nonetheless.
What If…? springboards off the season finale of the Tom Hiddleston-led series Loki, which opened up a can of multiverse worms for both new and established characters of the MCU. Following the recreation of the Marvel multiverse, What If…? will go on to explore various branching timelines that are no longer being pruned by the TVA to halt the arrival of infinite Kangs, and we'll get to see some major moments from past Marvel Cinematic Universe films happening quite differently.
Jeffrey Wright leads the huge voice cast as Uatu, a member of the alien Watcher race who observes the multiverse. Other MCU actors have also returned to add a new sprinkle of weirdness to Phase 4, including Andy Serkis, Benedict Cumberbatch, Benicio Del Toro, Chris Hemsworth, Clark Gregg, Jeff Goldblum, Jeremy Renner, Kurt Russell, Mark Ruffalo, Michael Douglas, Jon Favreau, Josh Brolin , Karen Gillan, Kat Dennings, Paul Bettany, Paul Rudd, Sebastian Stan, Seth Green (as Howard the Duck!), Taika Waititi, Tilda Swinton and Natalie Portman among a host of others. And, yes, Hiddleston too.
What If…? also features a last performance from late Black Panther actor Chadwick Boseman in an episode where T'Challa becomes Star Lord.
"It was amazing being able to work with him," said What If…? director Bryan Andrews "We only got a small moment because our episodes are so short. I think he was one of the first actors to sign on. He wanted to read scene descriptions in between and built it out like a play. None of us knew what he was going through at the time He was excited to play this particular version of T'Challa because it was different. Because it was a version of him playing the King, but the King without the mantel, the royalty and everything else that goes along with it. He could lighten it up and get more jokey with it. He was excited to bring back that flavor to T'Challa."
Here's what early viewers are saying about Marvel's What If…? so far:
Marvel's What If…? will be streaming on Disney+ from August 11. The 10-episode Phase 4 series will wrap in October before Hawkeye arrives in November, but a second series is already reportedly in development.