News
Lovecraft Country: Will There Be a Season 2?
HBO has not yet promised a Lovecraft Country season 2 and based on the "season 1" finale it's clear to see why.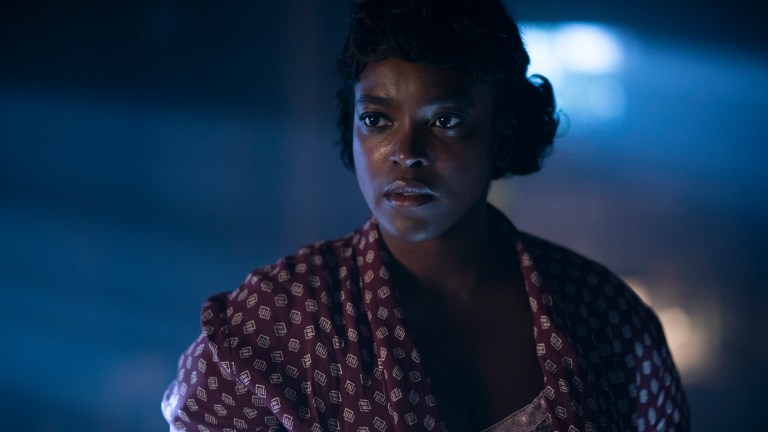 This article contains spoilers for the Lovecraft Country finale.
Lovecraft Country is an unambiguous hit for HBO. The supernatural horror adaptation of Matt Ruff's book of the same name helped prop the network up during the dog days of summer as the television landscape was unusually dry to the coronavirus pandemic. 
Under normal circumstances, a Lovecraft Country season 2 would be a given and HBO would have already publicly announced its commission. But as the Lovecraft Country season 1 finale reveals, this might not be normal circumstances and the show really may have been envisioned as a one-season enterprise.
The Lovecraft Country season (or perhaps series) finale comes along with a prominent air of finality. For starters, our lead character Atticus "Tic" Freeman (Jonathan Majors) unambiguously dies when Christina Braithwhite cuts open his arteries for his sweet, sweet magic blood. Our heroes are still able to snatch victory from the jaws of defeat thanks to Leti's (Jurnee Smollett) quick thinking and new found magical knowledge. Christina loses her immortality and shortly after that her life at the claws of Dianas' newly robotic fist.
Not only does Christina lose but the spell that Leti conjures up prevents white people across the world from ever again accessing magic. This seems to be a pretty final and total victory for Leti and friends and puts a neat bow on Lovecraft Country's themes of reclaiming magic from old white racists like … well, Lovecraft.
So with all of that in mind, it's hard to imagine what kind of route Lovecraft Country season 2 could even take. Tic is dead, Ruby is dead, and their surviving friends have taken drastic actions to ensure that no other racist jerkoff can step up to challenge them again. Diana with her bionic arm and Shoggoth buddy present some interesting storytelling opportunities but it would take more than just her to fulfill Lovecraft Country's preferred anthology storytelling format for season 2. 
Then there's the matter that the book on which Lovecraft Country is based offers no extra material for the show to mine in future seasons. In fact, Lovecraft Country, the book, features only eight original short stories. This means that the show had to expound upon the original "Lovecraft Country" chapter to great lengths to create something befitting a TV finale. It's possible that the show is comfortable going it alone for another batch of 10 episodes but again: it's just hard to see the logical path.
Normally, it would be tempting to put all of these storytelling concerns aside and look only at the show's success and determine that the network will find one way or another to make a second season. But HBO isn't just any other network. In recent years, the pay cable channel has looked increasingly comfortable letting well enough alone. Lovecraft Country's closest creative cousin is undoubtedly last year's HBO series Watchmen, with both products addressing racism in America as a major theme to the extent that both depicted the Tulsa Massacre of 1921. HBO has respected Watchmen showrunner Damon Lindelof's wishes to not proceed with a season 2 of the show as he does not have an idea ready for it yet. There's clear reason to believe that they would grant the same wish to Lovecraft Country showrunner Misha Green.
In the end, successful TV shows are rare and it wouldn't be surprising if HBO wants more if Green and company are game for more. But based on the season 1 finale, it seems just as likely that Lovecraft Country wants to be a one-season wonder.