News
Watchmen Season 2: Regina King Won't Return Without Damon Lindelof
In a new interview, Watchmen star Regina King says that she would only return for a second season if showrunner Damon Lindelof does too.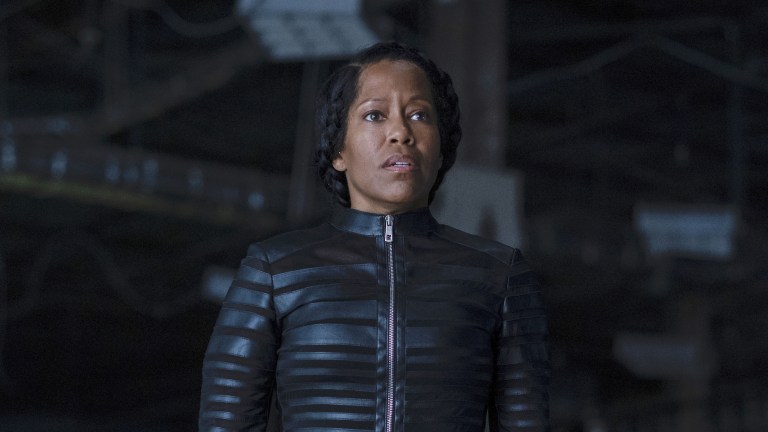 Though you'd be forgiven for thinking that HBO had already renewed its thrilling miniseries Watchmen and season 2 was playing out over reality right now, Watchmen season 2 actually remains a dicey proposition.
HBO obviously would like more of its tremendously successful modern continuation of Alan Moore and Dave Gibbons' classic graphic novel. But producer and showrunner Damon Lindelof has made clear he'd only return if he had the inspiration for how to approach a new season, given that the first batch of episodes told a complete, self-contained story.
In a new interview for Variety's "Actors on Actors" issue, Watchmen star Regina King has revealed her thoughts on the prospect of season 2. And spoiler alert: they're largely in line with Lindelof's.
"I don't know," King told Reese Witherspoon of a potential season 2. "Honestly, I feel like I think HBO would want it back in a heartbeat, but if Damon Lindelof doesn't see an entry point for Season 2, I think that the possibilities are infinite. But I feel that if Damon doesn't see it, then it's going to be a no for me."
Well that simplifies things quite a bit. No Damon: no Regina. There were always a couple of routes that a hypothetical Watchmen season 2 would take. The first would be to do a direct continuation of the end of Watchmen season 1 and follow what happens to Angela Abar a.k.a. Sister Night after she eats Doctor Manhattan's god-egg. This would require participation from both Lindelof and King. But Lindelof has intimated that he would likely want to go in a completely new direction if he got the right idea for season 2. As he told Collider, he pitched the series as something closer to a Fargo or True Detective-esque anthology model than a traditional TV series.
Should Lindeof receive a bolt of inspiration and get a new idea for Watchmen season 2, it seems likely that Angela Abar would then not be a lead. This essentially means the end of Regina King as the star of Watchmen, though her character could certainly pop up in a supporting role.
Regardless of which showrunner is entrusted with Watchmen season 2, he or she will have to confront the same question that Lindelof did when developing the series. Moore and Gibbons' Watchmen was set during a backdrop of Cold War era mutually assured destruction and the looming threat of total nuclear annihilation. Lindelof ventured that the relationship between race and policing in America was the modern equivalent. Judging by current events (and HBO's decision to make Watchmen available for free over the Juneteenth weekend), he was right.
One shudders to think of what kind of social issue will necessitate the need for Watchmen season 2 though.