News
Loki TV Series Timeline Explained
Kevin Feige and Tom Hiddleston revealed how the Loki TV series can happen after the character died in Avengers: Infinity War.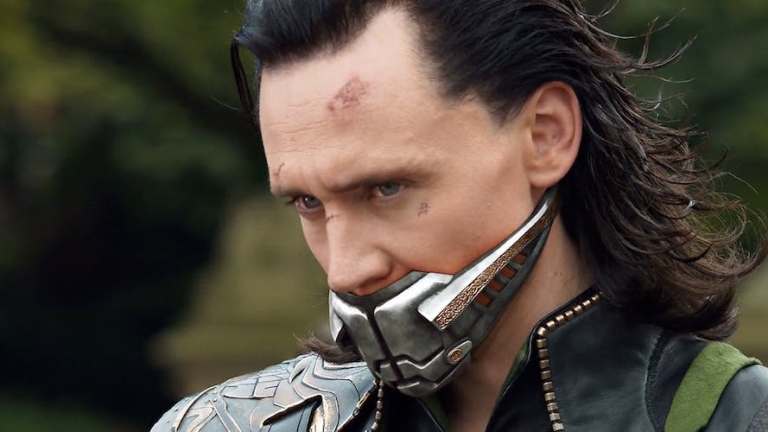 So, as you might've heard, Marvel Studios' Loki TV series just got a release window on Disney+ for spring 2021. Announced to euphoric fanfare at San Diego Comic-Con, the Tom Hiddleston-fronted miniseries will explore Loki further than any film to date. Yet this series has confounded and intrigued fans for over a year given that Loki, you know, died at the beginning of Avengers: Infinity War.
Indeed, as just one of only four characters to die in that movie and stay in the ground, the prospect of continuing the God of Mischief's journey has been a mystery until now. For just as the release date of Loki was announced at SDCC, Marvel Studios President Kevin Feige and Hiddleston were on hand to explain this isn't the same Loki you've watched grow into an okay-ish kinda guy since Thor: Ragnarok. Nay, this is the would-be genocidal madman fans loved to hate back in 2012's The Avengers.
Watch everything Marvel and more with a FREE Disney+ TRIAL, right here!
Says Feige, "Loki is coming to Disney+, and I know what you're saying: 'Didn't I see Loki die in Infinity War?' You did, but what else did you see in Endgame?" The answer is that during the "time heist," the mainline Avengers we love created a variety of alternate timelines when they changed the past, one of them included accidentally giving Loki back the Cosmic Cube after his capture at Stark Tower, which we first saw in 2012's first Avengers movie. Instead of being taken back to Asgard to await punishment though, Loki teleported off-Earth to whereabouts unknown. Well, they're about to become known.
"The question I got asked more than any other after Endgame is where did Loki go? What happened to Loki?" Feige says. "This series will tell you what happened to Loki right after that. He goes to a number of places."
read more: Marvel Studios Conquers SDCC
Hiddleston, meanwhile, told Hall H audiences to expect a meaner Loki than the guy who sacrificed himself in order to save his brother in Avengers: Infinity War.
"You guys saw Avengers, right?" Hiddleston smiles. "So he's still that guy. And just about the last thing that happened to him was he got Hulk smashed. There's a lot of psychological evolution that is still yet to happen. But Kevin has generously shown me what his plans are."
Unfortunately, the rest of us will have to wait a little longer. But given the Marvel release schedule, we'll be kept busy until then.
Read and download the Den of Geek SDCC 2019 Special Edition Magazine right here!