News
Loki: Miss Minutes is the Breakout Star of New Trailer
Tom Hiddleston and Owen Wilson bring a lot of star power to Loki. But cheerful talking clock Miss Minutes is the real hero here.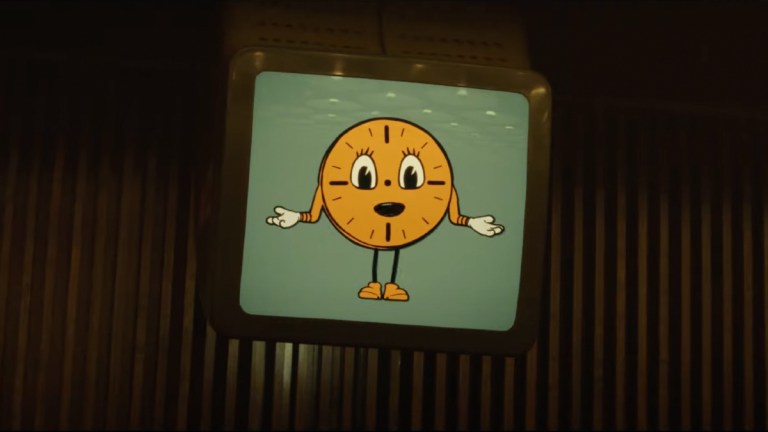 When Disney+ released the full poster for its latest Marvel series Loki, many fans had a similar reaction. "Yeah it's nice to see Tom Hiddleston, Owen Wilson, and Wunmi Mosaku, but…tell me more about that smiling orange clock in the bottom left."
Computer, enhance.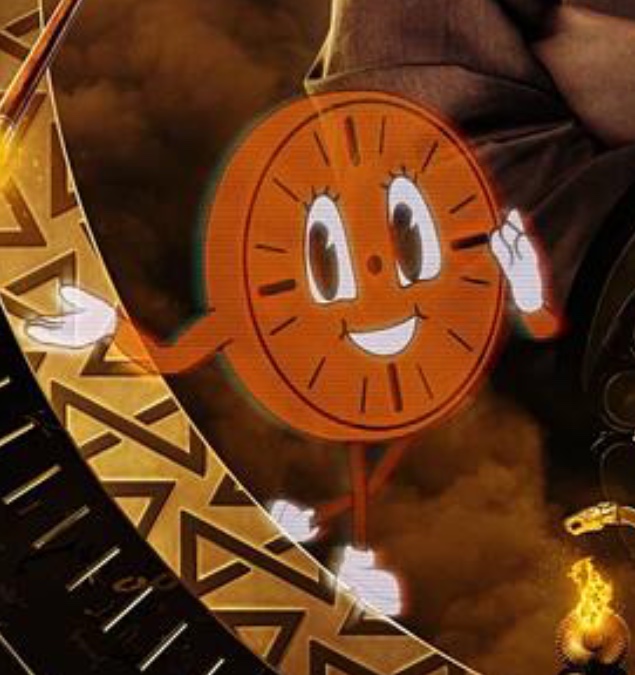 Well, fellow Internet weirdos, ask and ye shall receive. Marvel released a new trailer for Loki on Wednesday, and featured front and center is our new fave "Miss Minutes." Give the trailer a look below. 
Entering into the Time Variance Authority is an unmooring experience. Thankfully, Miss Minutes and her inexplicable Southern drawl is here to help orient Loki.
"Welcome to the Time Variance Authority. I'm Miss Minutes and it's my job to catch you up before you stand trial for your crimes. So settle in and we'll get you in front of a judge in no time!"
Loki is, of course, unimpressed with Miss Minutes' orientation abilities and the TVA's authority. But that's before a TVA officer straight up vaporizes some guy for not having the proper paperwork.
"Thanks for visiting the TVA! Don't hesitate to let us know how we're doing."
Sure thing, Miss Minutes, will do! 
Comic book stories and the media that adapts them love to combine the banality of bureaucracy with high-minded concepts like the nature of time. Loki's TVA looks like one of the most charming examples of this contrast yet. When you think about it, the TVA is not too different from the DMV. That's a boring government office where you go to get permission to operate a two-ton machine that can reach speeds upwards of 100 mph.
And at the center of the TVA's bureaucracy is the wonderful Miss Minutes, and her cheerful disposition. As several YouTube commenters immediately clocked (pun intended), Miss Minutes appears to be portrayed by prolific voice actress Tara Strong, though that has not been yet confirmed. Strong has provided her voice to Bubbles in The Powerpuff Girls, Raven in Teen Titans, Twilight Sparkle in My Little Pony, and many, many more animated characters. 
In any case, the combination of the performer's chosen dialect and Miss Minutes's whimsical Steamboat Willy-style appearance has captured the Internet's imagination like only something truly ridiculous can. 
A word of caution to anyone seeking more Miss Minutes memes. The deeper you go in Twitter's search function, the weirder things will get. Such is the double-edged sword of the Internet's attention.
Loki is set to be the Marvel Cinematic Universe's third entrant into the television canon on Disney+ following WandaVision and The Falcon and The Winter Soldier. Some anecdotal evidence suggests that the presence of Hiddleston as top tier character Loki will make this Marvel's most successful TV venture yet.
Loki is set to premiere its first episode Wednesday, June 9 on Disney+.