News
Loki: How Casting Jonathan Majors Changed the MCU
Jonathan Majors' appearance in the Loki season finale cemented a new era of Marvel television, and director Kate Herron told us all about it.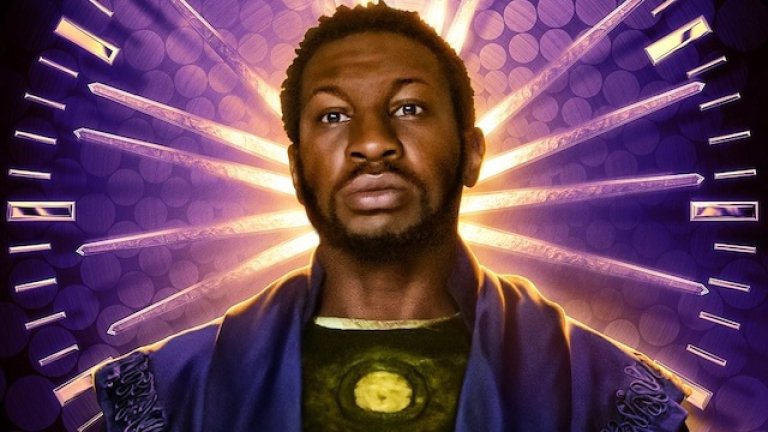 This article contains MAJOR spoilers for Loki Episode 6.
The Loki season finale introduced a major character—or at least his actor—to the MCU. In "For All Time. Always," Loki and Sylvie reach the Citadel at the end of time and are met by He Who Remains, the man behind the TVA and the Sacred Timeline.
He Who Remains is played by Lovecraft Country's Jonathan Majors, who is set to appear as MCU villain Kang the Conquerer in the upcoming Ant Man & Wasp: Quantumania. As we learn from He Who Remains, there are many incarnations of himself across the multiverse, and some of them are set on ruling the timeline. While the character introduction itself is exciting, it's what He Who Remains represents for the MCU moving forward that makes the reveal truly game-changing.
"[The introduction] showed that the films and the TV are so entwined with each other," says director Kate Herron, who played a major role in shaping the first season of Loki. "You'd assume that the TV [shows] might just be smaller, like character studies, that they might not have a bigger ripple effect across the MCU. But when I came to speak to [Marvel] about the job, they told me about [Loki's] arc. We didn't necessarily know how it was going to go down in the Citadel, but we did know that they were going to meet He Who Remains and the multiverse would be born."
It's the most important MCU task a Marvel TV show has been given yet and, after a long era of Marvel TV series with worlds contained to Netflix, Freeform, or ABC, Loki is something new.
"Some people might've thought we might have a little nod [to Kang] or maybe even the [Kang] statue moment [we get] in episode six, but not meet the actual character," continues Herron, noting the gap between audience expectation heading into Loki Episode 6 and what we all got in the season-ender. "That was mega to me. And, again, it just shows how integral the shows and entwined the shows are within the bigger MCU."
According to Herron, it was already the plan to find one actor to play both He Who Remains in Loki and Kang in Ant-Man 3 when she came on board. Because of this, Herron, who directed all six episodes of the first season, was part of the Kang/He Who Remains casting process alongside Ant-Man 3 director Peyton Reed, Marvel Studios president Kevin Feige, and other Marvel executives. From Herron's perspective, the news announcement that Majors had been cast as Kang in Ant-Man 3 helped preserve the secret that Kang (or rather one of his variants) might play a role in Loki.
"It got announced that [Majors] was in Ant-Man and I think it kind of pivoted [suspicion] away from us," says Herron. "You know, people were definitely like, 'Hmmm' as the show unfolded, but I think it definitely helped hide the secret, which was great."
Were your surprised to see Jonathan Majors in the Loki season finale? What do you think of this new era of Marvel TV so far? Let us know in the comments below.