News
Ant-Man 3: Jonathan Majors Reportedly Cast as Kang the Conqueror
Jonathan Majors will journey -- possibly through time -- from Lovecraft Country to the Marvel Cinematic Universe to join Ant-Man 3 as Kang the Conqueror.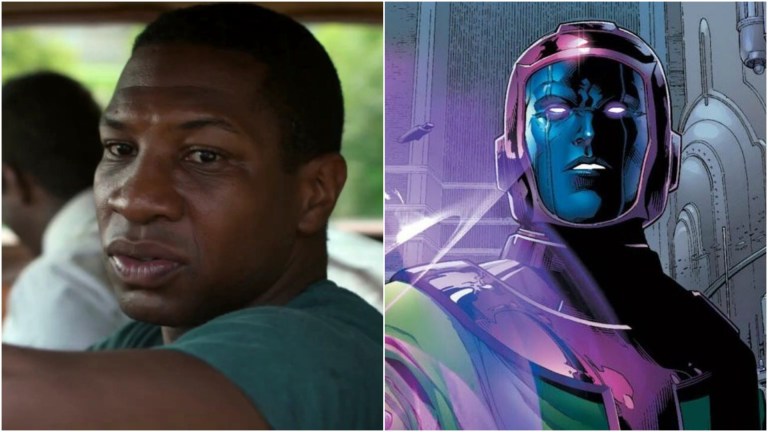 Lovecraft Country star Jonathan Majors has landed a crucial role in Ant-Man 3, according to Deadline. The breakout actor will reportedly play the Marvel super-villain Kang the Conqueror, a time-traveling foe of both the Avengers and the Fantastic Four ever since he made his debut in 1964's The Avengers #8.
Ant-Man 3 has still not officially been announced by Marvel Studios, but the film's pre-production has been underway for a while. Director Peyton Reed, who helmed the first two Ant-Man films, will be behind the camera again, with Jeff Loveness (Rick and Morty) writing the script. Stars Paul Rudd (Scott Lang/Ant-Man), Evangeline Lilly (Hope Van Dyne/Wasp), Michael Douglas (Hank Pym), and Michelle Pfeiffer (Janet Van Dyne) are all expected to return.
The 31-year-old Majors made his feature film debut in 2017's Hostiles opposite another upcoming Marvel villain, Christian Bale, and garnered critical acclaim for his lead role in 2018's The Last Black Man in San Francisco.
2020 has been a breakout year for the actor, who starred earlier in the summer in Spike Lee's Da 5 Bloods right before the premiere of Lovecraft Country, the dramatic period horror series which has also been a critical and audience hit for HBO.
Nothing is known about the plot of Ant-Man 3, but Kang has a long and complex history in the Marvel comics canon. Born Nathaniel Richards in the 31st century, he discovers time travel technology developed centuries earlier by Doctor Doom (who he may or may not be a descendant of) and uses it to travel back and forth in time, initially going into the past where he encounters and is defeated by both the Avengers and the Fantastic Four.
Heading back into the future, he overshoots his own century and ends up on a war-torn Earth a thousand years later, where he renames himself Kang the Conqueror and uses advanced weaponry to dominate both Earth and the rest of the galaxy.
That's the simplified version, of course: Kang has appeared in multiple timelines and story arcs, and has also gone under other names and personas at other times, including Iron Lad, Immortus, Scarlet Centurion, Pharoah Rama-Tut, and Victor Timely (there was also a female Kang at one point in the Ultimate Marvel universe).
He doesn't have any special powers or abilities of his own, but uses his own brilliant intellect, his time travel tech, and advanced battle armor and weaponry to get the job done.
If Majors is indeed playing Kang, there's a chance that his involvement with the Fantastic Four in the comics could serve as a backdoor re-introduction of Marvel's First Family in the official MCU, which is now possible since Disney bought Fox (which owned and repeatedly botched the Four onscreen) last year. Ant-Man director Peyton Reed has also long expressed his desire to make a Fantastic Four film, so this could be his way into that as well.
Kang has also featured in Marvel's "Secret Wars" comic book arc, which has been suggested as the next large-scale storyline for the MCU's Phases 4 and 5, and which Avengers: Endgame directors Anthony and Joe Russo have named as the saga that could bring them back to the franchise as well.
But one thing at a time! As par for the course, Marvel is staying tight-lipped about this news, but if it proves true, Ant-Man 3 has become much more important to the future (pun intended) of the MCU. Stay tuned.