Features
Line of Duty Series 6 Cast: Who are the New Characters and Who's Coming Back?
Line of Duty series six welcomes Kelly Macdonald, a new AC-12 recruit, the mysterious Vella, the return of Ian Buckells, and a few other blasts from the past
Adrian Dunbar, Vicky McClure and Martin Compston are to Line of Duty what the ravens are to the Tower of London; if they ever leave, the kingdom will surely fall. Luckily for us, those three are going nowhere for the new seven-episode run which is due to start on BBC One from Sunday the 21st of March at 9pm.
Superintendent Ted Hastings, Detective Inspector Kate Fleming and Detective Sergeant Steve Arnott will return as AC-12, investigating a brand new, possibly bent copper as played by Kelly Macdonald. Here's what we know about her and the other new and familiar faces we can expect to see in series six.
Kelly Macdonald – DCI Joanne Davidson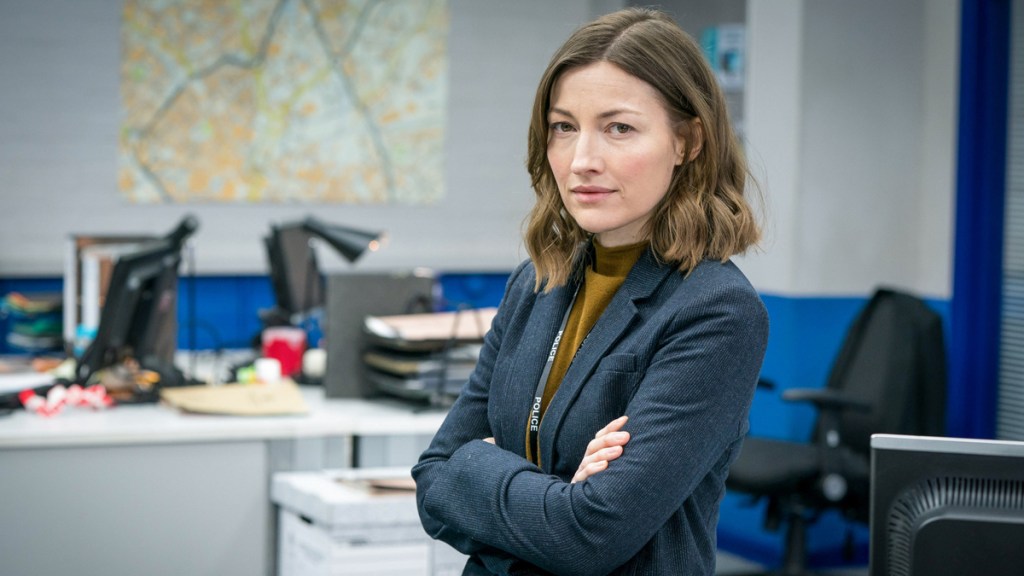 Scottish Black Mirror, Boardwalk Empire and Trainspotting actor Kelly Macdonald will play "the most enigmatic adversary AC-12 have ever faced" according to Line of Duty creator Jed Mercurio. In the official press release, DCI Joanne Davidson is billed as "The senior investigating officer on an unsolved murder case whose suspicious conduct attracts the attention of Anti-Corruption."
Who's the murder victim? Did Davidson do it? Is she helping to conceal whoever did? Or could this actually be the first innocent officer AC-12 has investigated? Macdonald is billed as appearing in all seven episodes of the new series.
Shalom Brune-Franklin – DC Chloe Bishop
Since the shock loss of PC Maneet Bindra in series five, there's been a hole to fill in AC-12, and it looks as though young up-and-comer Detective Constable Chloe Bishop is the one to fill it. Bishop, played by Roadkill and Cursed's British-Australian actor Shalom Brune-Franklin, is a new recruit to Hastings' anti-corruption unit who's "joined AC-12 to help with a tricky upcoming case" between the events of series five and six. She's also billed as appearing in all seven episodes.
Andi Osho – Gail Vella
Also credited in all seven episodes of series six is actor and stand-up comedian Andi Osho, who'll be in an as-yet-undisclosed role. A quick rummage through Osho's online Spotlight CV though, and it seems she's playing a character called Gail Vella, a name that should ring a bell among the Line of Duty faithful.
In this series six teaser announcing this year's additional episode, Arnott tells Hastings: "Regardless of the personnel involved, Vella's still the highest-profile inquiry engaging this force." So we can expect the I May Destroy You (pictured above) and Curfew actor to have a key role in series six' main investigation. Vella, fella!
Perry Fitzpatrick – TBC
Recently seen alongside Vicky McClure in Channel 4's semi-improvised I Am anthology drama series, Perry Fitzpatrick is perhaps best recognised for playing Flip in This Is England, police officer Harper in BBC Three comedy Man Like Mobeen and Roscoe in Channel 5's Suspects. He and McClure have known each other since they were children and both trained at the Nottingham based Television Workshop drama group. His character, who's credited for all seven episodes of series six, is yet to be announced.
Prasanna Puwanarajah – TBC
The name of Prasanna's Puwanarajah's Line of Duty character hasn't yet been released, but the of actor-writer-director has a history of collaboration with Jed Mercurio. Puwanarajah appeared in Critical, Mercurio's 2015 medical drama for Sky, and currently has a project – Sleeper – in development with Mercurio's production company. Like Mercurio, Puwanarajah also qualified as a doctor and worked in medicine before making the switch to the creative industries. He's perhaps best known for his roles in Patrick Melrose, Doctor Foster and Defending the Guilty.
Michael Yare – DCI John Rix
Irish actor Michael Yare's highest profile screen role to date was opposite Peter Dinklage in a 2015 Game of Thrones episode, playing a slave trader (pictured above, right). Despite him only being credited as appearing in one episode, Yare's agent's website describes his Line of Duty part as "a key role".
Rosa Escoda – Amanda Yao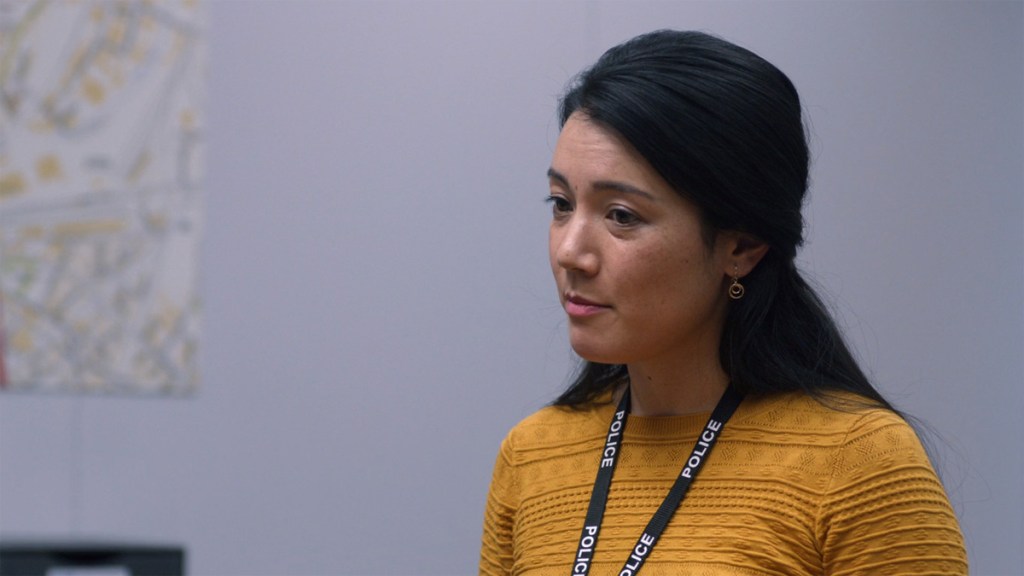 A specialist technician in Central Police's cybercrime unit, fans should "definately" remember Rosa Escoda's character as the person who worked with Superintendent Hastings when he posed in an online chatroom as the leader of the OCG. The Holby City actor appeared in two episodes of series five and is billed as returning for another four Line of Duty series six episodes.
Amy De Bhrún – Steph Corbett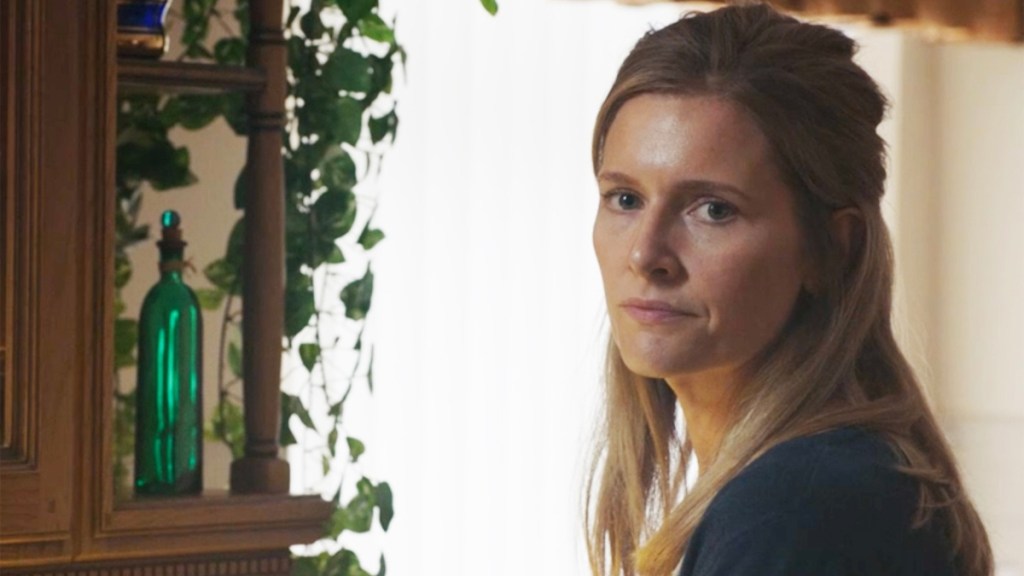 Here's a surprise. We all assumed that the story of DS John Corbett ended not long after Ryan Pilkington dragged that knife across his throat in series five, but apparently not. Corbett's widow Stephanie, played by Irish actor Amy De Bhrún, is credited with several appearances in series six. We delve into the Corbett history and what this could mean for series six here. De Bhrún is best known for her role as Jarl Hrolf in Vikings season six, as well as parts in Krypton and Coronation Street.
Nigel Boyle – DCI Ian Buckells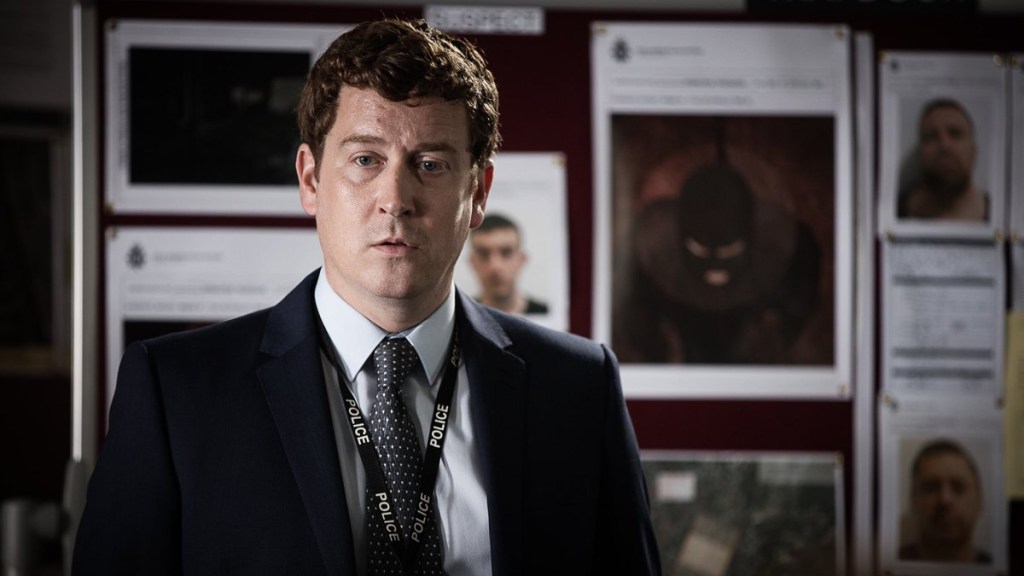 A blast from the past here: Ian Buckells goes all the way back to Line of Duty series one. He has an antagonistic history with AC-12, and with Kate Fleming in particular. Buckells was the senior investigating officer who replaced Tony Gates on the Jackie Laverty murder case when Gates' relationship with the victim was revealed. He then turned up again in series four as the senior officer replacing Thandie Newton's Roz Huntley on the Leonie Collersdale and Baswinder Kaur murders. That time, he immediately clocked Kate Fleming as a UCO, and needed to be warned off from exposing her undercover identity by Hastings and Arnott. Interestingly, he's listed here as a Detective Superintendent rather than a DCI, which would mean he's risen through the ranks at some pace.
Claire Louise-Cordwell – Leland
Also not listed on IMDb but credited on her agent's website as reappearing in series six (and strongly hinted at in this Tweet by Jed Mercurio) is Claire Louise-Cordwell (above, left), who played one of the two HMP Brentiss private security company employees who poured boiling water over DI Lindsay Denton's hands in series two. The Bodyguard actor is expected to return alongside Maria Connolly's 'Merchant' (above, right)– a couple of wrong'uns. Are we going back to Brentiss?
Elizabeth Rider – Deputy Chief Constable Andrea Wise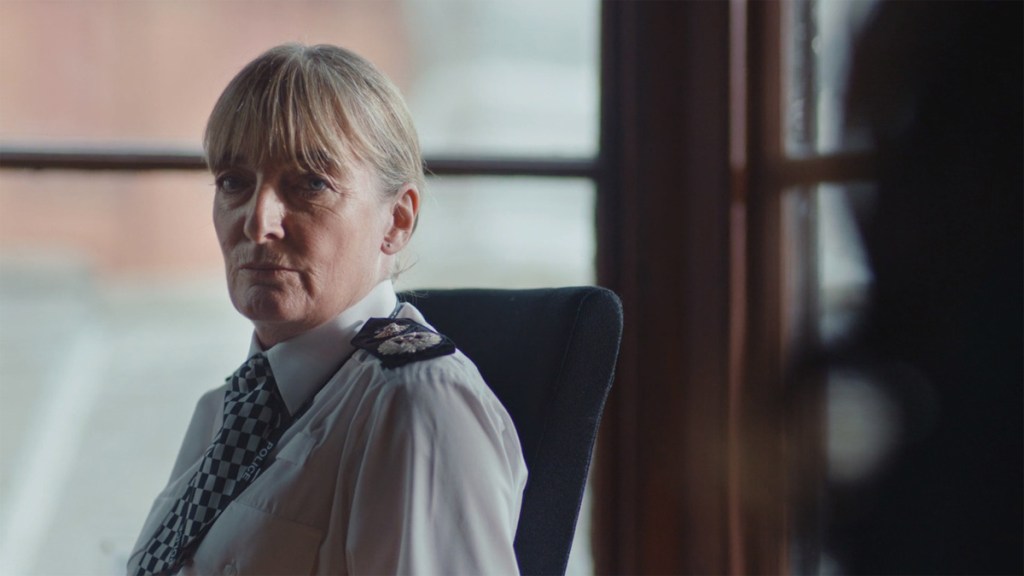 Not listed on IMDb, Elizabeth Rider is credited with a "2020" role in Line of Duty as DCC Andrea Wise on her online Spotlight acting CV (in addition to a "2018" role, when she appeared in series five). That suggests we're going to see the return of DCC Wise, the head honcho overseeing the operations of AC-12 and several other departments.
Line of Duty series six starts at 9pm on Sunday the 21st of March on BBC One and iPlayer.