News
Kipo and the Age of Wonderbeasts Season 3 Release Date, Trailer, News
Kipo and the Age of Wonderbeasts season 3 will arrive this year but will be the final batch of episodes for Kipo and friends.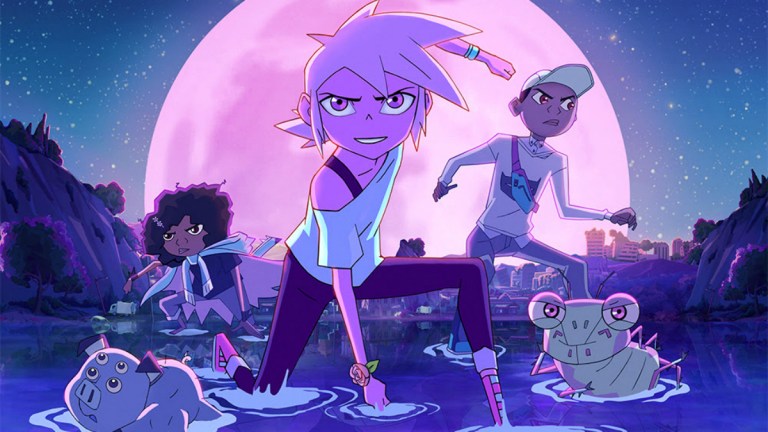 Ever since it debuted earlier this year, Kipo and the Age of Wonderbeasts has become a well-beloved animated series for Netflix. Following Kipo's adventures in a fantastic post-apocalyptic Earth with a group of survivors, the show has already had two seasons and fans have been clamoring for well. Well, Netflix is about to give it to us but it comes with some bittersweet news as well. This will be the shows final season.
Kipo and the Age of Wonderbeasts Season 3 Release Date
That is an absolute shame we're only getting one more season worth of stories but at least fans will only have to wait a little longer since Kipo and the Age of Wonderbeasts season 3 will be released on Netflix on October 12, 2020. You can check out the trailer now below as well!
Kipo and the Age of Wonderbeasts Season 3 Trailer
HMUFA!!!! We'll be saying that for days now. The trailer gives us so much to pour over but the biggest is DID WE SEE KIPO'S MOM NOT IN HER MUTE FORM? WHAT? Does she get shot with Dr. Emilia's cure? That could complicate things for Kipo. What if Dr. Emilia holds that over her??? We've also got a snippet of some new music from the season and we can't wait to hear. The music is one of the best parts of the show!
We also love the Human Mute Ultimate Friendship Alliance. Not only is Dave's joke about it flawless but it points to a fantastic running plot. Bringing all the mutes together we've seen over the show. Getting these groups to work together will be tough but knowing Kipo the power of music will help.
Kipo and the Age of Wonderbeasts Season 3 Story Details
We've also got the official description for the season, just to let us know exactly what we can expect if the trailer didn't make it clear.
After dethroning Scarlemagne, Kipo and the Brunch Bunch face a more daunting foe: Dr. Emilia, who plots to eliminate mutekind to make the surface "safe" for humans. But Kipo has an optimistic vision of a world where mutes and humans get along with each other. To achieve that dream, she must lean on her friends and rise to a role she may not be ready for.
Dr. Emilia made a big impression in season two and seeing them become the main antagonist of the show is a great twist, showing that humans can be just as ruthless as some of the mutes. Thankfully Kipo and her friends will be there to help and we have no doubt the show will tackle with some big ethical questions, as season two started to dig deeper into. How can they stop Emilia? How far will Kipo have to go? Will she be able to control her powers?
We'll just have to wait until October to find out.
Kipo and the Age of Wonderbeasts Season 3 Poster
We've also got a poster to tease us for the third season as well!
DreamWorks stated that there will be ten episodes in this final season so we've still got a good chunk of stories before the end of the series. Hopefully we'll get more of Benson and Troy especially, since they make such a cute couple and more queer representation children's media is always welcome. We also need more of Oz the Originator and the man behind the voice, Andra Gunter. Kipo's music has been top notch and more of those fantastic tracks would be a great way to send the show off.