News
Ken Burns' Baseball Is Streaming For Free
Missing America's Pastime this spring? PBS still has its fastball.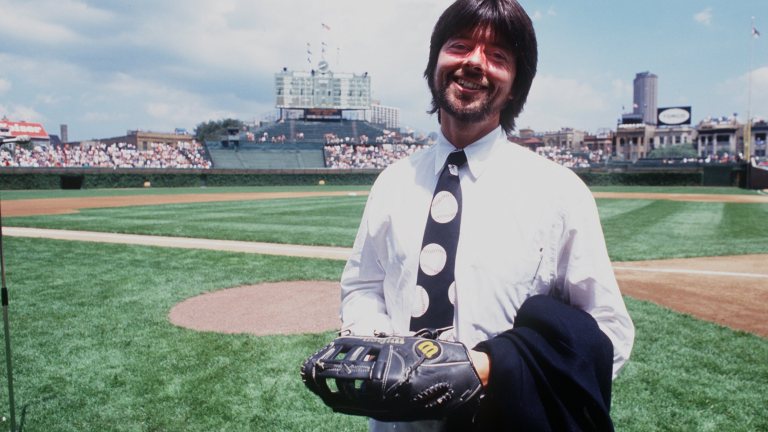 Fans looking for escapism provided by professional and collegiate sports will sadly have to survive off highlights and reruns in interim as coronavirus has shut down the industry for the foreseeable future.
Before we can look forward to the resumption of our favorite sports, documentary filmmaker Ken Burns wants us to look back at his magnum opus, Baseball, the Emmy-winning nine-part 1994 miniseries. Burn's love letter to America's Pastime is now available to watch for free on PBS.org and all PBS streaming platforms while the baseball world is on hiatus from spring training and indefinitely delayed the start of the regular season.
"This is a difficult time for all of us," Burns said in a video statement. "We're worried about the health of our kids, our families, our friends and neighbors, and the vitality and safety of our communities. It's also a time we realize, more than ever, that we're all in this together. As many of us hunker down in the days ahead, it's important that we find things that bring us together, and show us our common humanity. That's why, in the absence of many of our favorite sports, I've asked PBS — the Public Broadcasting Service — to stream my film about America's pastime, Baseball, for free."
In response to the rapidly spreading coronavirus, professional sports leagues around the world have hit the pause button on their seasons. Major League Baseball, in the midst of spring training and preparing for its originally scheduled Opening Day on March 26th, postponed the season at least two weeks.
Quickly, the best-case scenario was discarded in favor of a more cautious approach. On Monday, the league's commissioner Rob Manfred announced the season would be pushed back eight weeks in accordance with Centers for Disease Control and Prevention (CDC) restricting events of more than 50 people. At the earliest, 2020 MLB Opening Day could be delayed to May or June.
In a statement MLB said it will keep fans updated on decisions regarding plans for the 2020: "The Clubs remain committed to playing as many games as possible when the season begins. We will continue to monitor ongoing events and undertake the precautions and best practices recommended by public health experts, and urge all baseball fans to follow suit. MLB extends its best wishes to all the individuals and communities who have been impacted by the coronavirus."
Ken Burns' Baseball follows the game's origins and evolution with each episode representing an "inning." An additional installment, a "10th inning," aired on PBS in 2010. Here's the official logline for the series:
"The story of Baseball is the story of America. It is an epic overflowing with heroes and hopefuls, scoundrels and screwballs. It is a saga spanning the quest for racial justice, the clash of labor and management, the transformation of popular culture, and the unfolding of the national pastime."