News
Marvel Reveals Ultraman Details
Marvel's Ultraman has picked Kyle Higgins of Mighty Morphin Power Rangers as writer.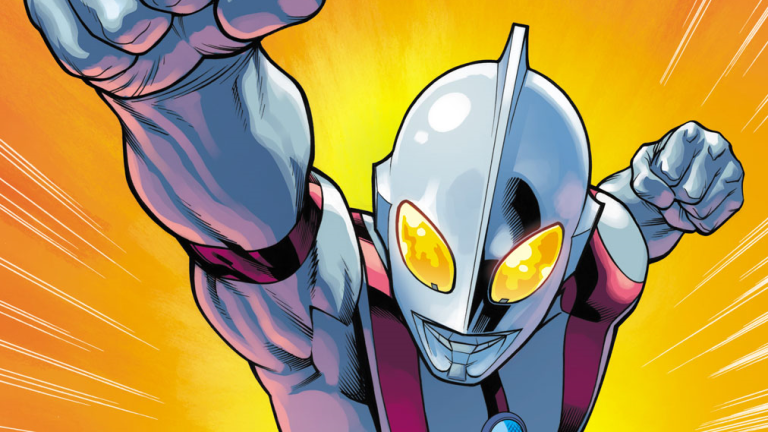 Marvel is about to get even more larger than life. In the continuing quest to expand Ultraman into the west, franchise owner Tsuburaya Productions has teamed up with Marvel Comics to release all-new stories based on the classic Ultraman series. Marvel's Ultraman comic will be titled The Rise of Ultraman and the first issue will be hitting later this year! Along with the title it was also announced that Kyle Higgins (Mighty Morphin Power Rangers) and Matt Groom (Self/Made) will be writing the series and art will be done by Francesco Manna (Avengers, Fantastic Four).
All of the talent attached to this is spectacular but the most noteworthy for fans of the genre is Higgins, since he was a driving force behind the Power Rangers comic for Boom! Studios. The first writer on the title, Higgins helped establish the comic and made huge contributions to the "Shattered Grid" event. He has a loyal following among Tokusatsu fans thanks to that, many of which will undoubtedly follow him to this comic.
"A few years ago, thanks to my time on Power Rangers, I was able to discover and learn more about Tokusatsu," Higgins said in a statement. "With its wildly different conventions and inspirations, Tokusatsu — and Ultraman in particular — has been a huge source of joy for me. It's a genre so ripe with possibilities, even down to what we conceive of in the structure of super hero storytelling. It's both an honor and a privilege to bring Ultraman to Marvel."
"Monsters in fiction have been embodying all that is dark and scary in our world for as long as we've been telling stories. But I don't think anybody understood the immense scale of our most pressing problems quite like Eiji Tsuburaya," added Groom. "He imagined the darkness looming overhead as tall as skyscrapers— alien and unknowable and ANGRY. But he also imagined us being able to stand up to those monsters, by rising above our worst impulses and embracing a nobler way of being. He imagined ULTRAMAN. What does that mean in this complex, contradictory world of lies? We're going to find out…"
The comic will, as the press release states, "revisit the classic first generation of the worldwide phenomenon." It wasn't clarified if this comic would be a reboot of the original 1966 Ultraman or would be some sort of continuation. We're sure we'll hear more as we get closer to the release!
If you're interested in a deeper dive into the world of Ultraman we spoke to one of the people behind the expansion of Ultraman in the west, Jeff Gomez. Recorded for our podcast last year, Gomez went in-depth about not only his history as an Ultraman fan but also how his company is going to make understanding the complicated world of Ultraman easier among many other things. "I would say, get ready, because Ultraman's coming back, and that the people how are involved both on the Japanese side and the American side, they love this character," Gomez said at the time. "We love this character, and want what's best for him and understand the concerns that you have about the portrayal of Ultraman in a more Western kind of media."
We'll let you know as soon as there's a release date for The Rise of Ultraman from Marvel.