News
Amazon's Jack Reacher TV Series Casts Title Character
Titans' Alan Ritchson will step into the very large shoes of Jack Reacher for Amazon Prime's latest action series.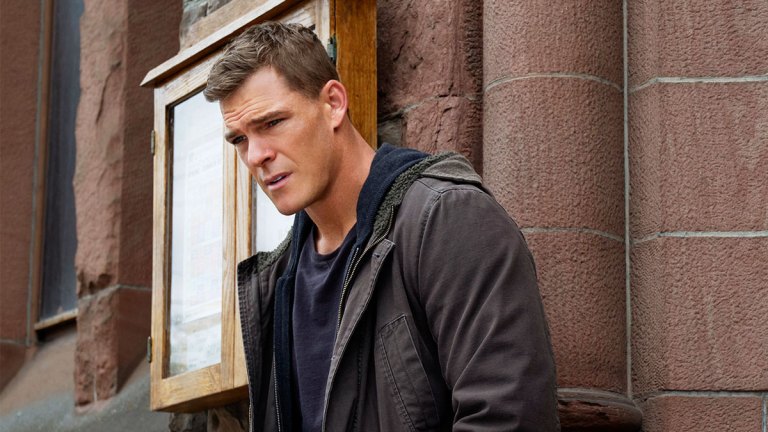 With Jack Ryan still awaiting its third season, Amazon's supply of action heroes named Jack R. was running perilously low. Thankfully, the streamer announced today that it has cast the titular hero in its upcoming Jack Reacher TV series. 
Alan Ritchson (Titans) will play the enormous lead in Amazon's upcoming show based on Lee Child's bestselling series of books. 
We  say "enormous lead" because, in addition to being an ex-Army major in the military police, Jack Reacher's whole deal is being an absolute unit. Child's beefy creation is said to be 6'5 and top the scales around 250 pounds. A popular pastime on social media is finding passages from Child's books that describe Reacher's mass and configurations in increasingly hyperbolic ways. The protagonist has been described as having fists the size of supermarket chickens, Thanksgiving turkeys, and dinner plates.  
The physically-imposing Ritchson should be a good fit for the character and will fulfill Amazon's stated intent to find an appropriately large actor to play the role. Previously Reacher was portrayed by the 5'7 Tom Cruise in the 2012 film Jack Reacher.
Ritchson is an American actor, model, and singer who first came to prominence playing linebacker Thad Castle on Spike TV's Blue Mountain State and Aquaman on The CW's Smallville. He has also had crucial roles in projects such as The Hunger Games: Catching Fire, Teenage Mutant Ninja Turtles, and Lazer Team. Most recently he portrayed Hank Hall a.k.a Hawk on DC Universe's Titans. 
Amazon Prime won a competitive bidding war for the rights to a Jack Reacher TV series back in January. 
"Lee Child's Jack Reacher books series is a global phenomenon with one of entertainment's most well-known heroes, and a perfect fit for Amazon Studios' slate of bold, character-driven series," said Jennifer Salke, Head of Amazon Studios in a statement at the time.. "We look forward to expanding the Jack Reacher universe and bringing more thrilling action to our Amazon Prime Video audience."
The first season of the series will be written, executive produced, and showrun by Nick Santora and will be based on the first Jack Reacher novel, The Killing Floor. Reacher's first adventure is set in Georgia and finds Jack framed for murder and squaring off against the Aryan Brotherhood.  The Jack Reacher book series currently contains 24 books with the 25th, The Sentinel, set to arrive this October. The Jack Reacher brand is valued at over $1 billion, with the books being published in 49 languages and selling over 100 million copies. 
The TV series will be produced by Skydance TV in addition to Child, Don Granger, Scott Sullivan, David Ellison, Dana Goldberg, and Christopher McQuarrie (who directed the 2012 film).