News
How a Legendary Marvel Creator Inspired the New Beavis and Butt-Head
Beavis and Butt-Head creator Mike Judge talks about the unlikely influence of Marvel architect Jack Kirby on the new series.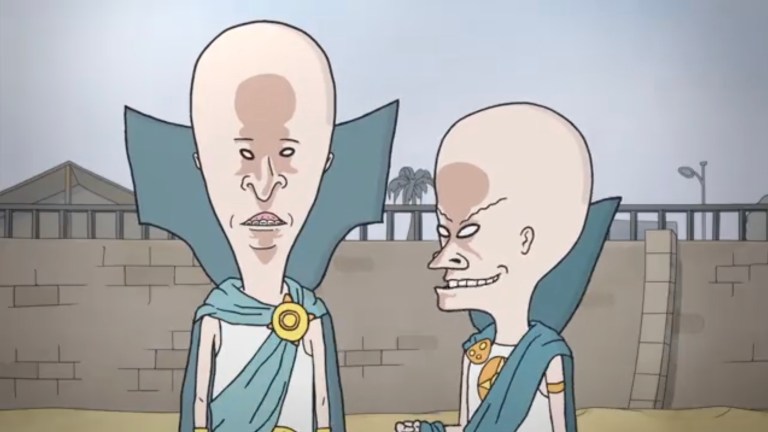 This article contains Beavis and Butt-Head spoilers.
It seems weird to put a spoiler alert on an article about Beavis and Butt-Head, but then again nothing about the pair's success has been expected. After debuting 30 years ago in Mike Judge's animated short "Frog Baseball," the troublesome teens first found fame when that cartoon was aired on MTV's legendary animation anthology Liquid Television. A spinoff quickly ensued, and the rest is pop culture history.
On the heels of the recent — and excellent — feature film Beavis and Butt-Head Do the Universe, the guys are back in a new series that is now streaming on Paramount+. But there's a twist. Continuing on from the events of the recent movie, the pair are now living in 2022….as are their fortysomething colleagues from the original series, still as demented as ever (yes friends, not even Beavis and Butt-Head are immune to the creative charms that the multiverse provides).
Furthermore the "smart" versions of the characters make a return in this revival series. Although Mike Judge himself is quick to state that "the smartest Beavis and Butt-Head are still not all that smart," there's even more at work there. For example, you may have noticed the aesthetic similarities between the intelligent version of Beavis and Butt-Head and Marvel's nearly omniscient character, The Watcher, recently brought to new levels of pop culture fame on the What If…? animated series. That's certainly no accident, and you can chalk that up to the influence of the legendary architect and co-creator of the Marvel Universe, Jack Kirby.
While coming up with the idea of the less moronic takes on the characters in the writers room for Beavis and Butt-Head Do the Universe, Judge, writer Lew Morton and company decided to differentiate the two sets of Beavis (Beavises? Beavii? What's the plural here?) and Butt-Heads by utilizing grandiose designs…much like those favored by Kirby.
"Google Jack Kirby hands," Mike Judge tells us, "I love these hand gestures which aren't right for Beavis and Butt-Head, but it was really fun to put them on smart Beavis and Butt-Head, just like Roman statues."
For those unaware, aside from his storytelling acumen and knack for creating and innovating the most spectacular action and fight scenes in comics history, Kirby was known for distinctive stylistic choices, with characters known to make dramatic, theatrical gestures on the page, sometimes pointing directly at the reader. For example, just look at the Smart B&B influencing Watcher in his very first Marvel Comics appearance on the cover of Fantastic Four #48 for one example…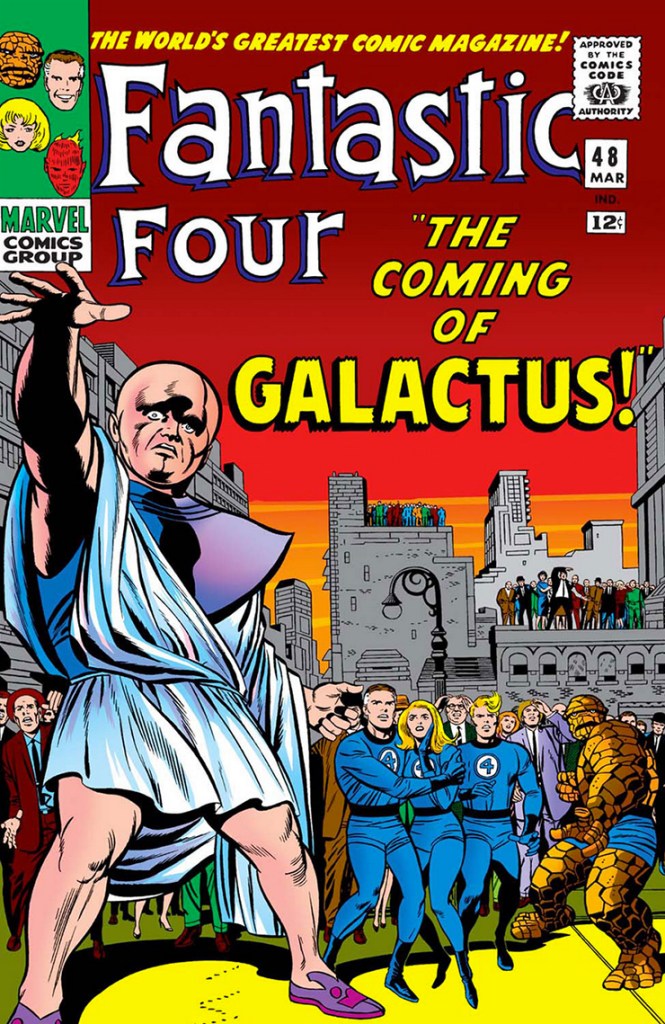 "I just love those poses and and I don't do them very often because Beavis and Butt-Head aren't those kinds of characters," Judge says. "But it was fun to do and we're doing more smart Beavis and Butt-Head in the series. There's possibly even a spin-off."
A solo show focusing exclusively on brilliant Beavis and Butt-Head? Somewhere Jack Kirby has a confused smile on his face.
Watch more of our interview with Mike Judge about the new Beavis and Butt-Head series here:
Beavis and Butt-Head is now streaming on Paramount+.