News
How Julia Louis-Dreyfus Altered Her MCU Character
Famed Seinfeld and Veep actor Julia Louis-Dreyfus was ready to join the MCU as Valentina Allegra de la Fontaine, but she had one cosmetic demand before accepting the part.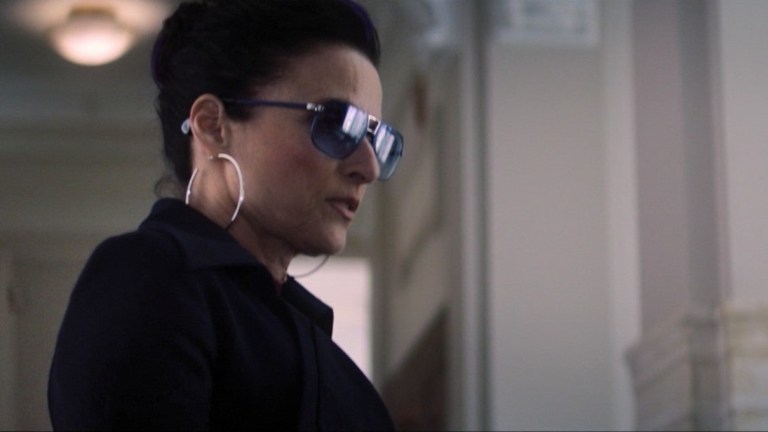 While MCU Phase Four was a decidedly mixed bag, one of the most important developments was the introduction of Contessa Valentina de Fontaine, played by Julia Louis-Dreyfus. Valentina made her MCU debut at the end of The Falcon and the Winter Soldier, providing the USAgent identity to failed Captain America replacement John Walker. Since then, Valentina has been operating on the side-lines of the MCU, most notably meddling in Wakandan affairs in Black Panther: Wakanda Forever.
For those who limit their superhero diet to live-action entries, Valentina is still a mysterious figure. But comic book readers recognize the character as a prominent Agent of SHIELD, one who is often a love interest of Nick Fury. However, that familiarity may be more confusing than helpful, as the MCU Valentina sports some striking differences from her four-color counterpart. And for Louis-Dreyfus, those differences are intentional.
"I didn't want her to look too much like Cruella," Louis-Dreyfus admitted to Variety, explaining the cosmetic change she requested when taking on the role. Designed by the great Jim Steranko, Valentina (often called the Contessa in the comics) has worn a white streak in her hair since her first appearance in Strange Tales #159 (1967). Louis-Dreyfus kept the streak, but changed it to purple for her MCU character. "I thought purple would make it a little more of this world today."
While some fans have been known to resent even minor changes such as this, Louis-Dreyfus's second request will certainly appease purists. When director Jake Schreier and screenwriter Eric Pearson came to the actor with ideas for Thunderbolts, the movie featuring a group of black-ops Avengers lead by Valentina, Louis-Dreyfus called for more action scenes. "I pitched it," revealed the actor. "I told them I really wanted to fight." But as much as the prospect of battling bad guys excites her, the preparation does not. "Ugh. I guess I'd better get in shape," she vented.
Should Louis-Dreyfus get her wish, she'll be tying Valentina to her comic book roots. One of the most dynamic comic book artists of all time, Steranko paired psychedelic visuals to fluid figure designs, twisting the Contessa's form across the page as she fired upon enemy Hydra agents. That aspect has remained a constant for the character, even when drawn by other artists, as seen in Alessandro Vitti's striking pencils for the 2011 Secret Avengers series.
However, there's no word yet on the other notable aspect Sterenko brought to Contessa, namely the sensuality between her and Fury. The silent seduction sequence the two shared in 1968's Nick Fury, Agent of SHIELD #2 has become legendary, not just for the censorship it endured but also for Steranko's none-to-subtle inclusion of a gun in a holster. So far, Valentina and Fury have not shared a scene together, and Wakanda Forever romantically linked her to another character. But there's still a chance that Marvel may bring the two together.
Of course, if a classic Inside Amy Schumer skit is to believed, on-screen sexuality may be one thing Louis-Dreyfus won't suggest for her character.