News
Harley Quinn Season 3 Confirmed for HBO Max
Harley, Ivy and the gang will be back for Harley Quinn Season 3 on HBO Max!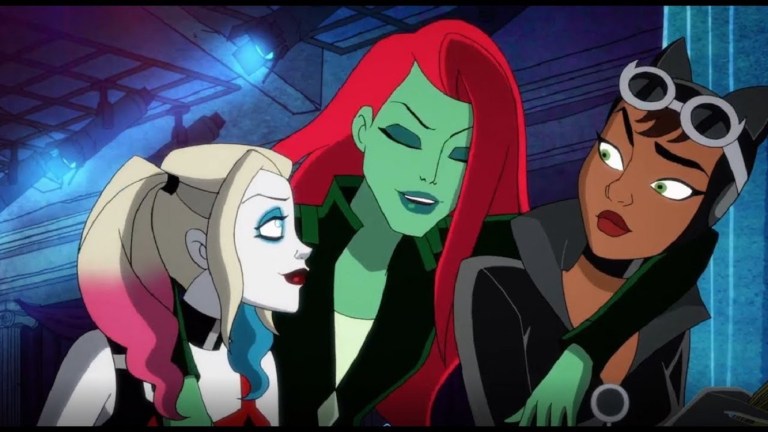 When Harley Quinn finished up Season 2 on DC Universe, the story was wrapped up in quite a nice little bow, and though it could have been quite a fitting end for Harley's surprisingly phenomenal animated adventures, we cried out for more. Along with being downright hilarious, the first two seasons pushed limits and explored the villainous side of DC like never before. So, in the spirit of one Dr. Harleen Frances Quinzel: why should we settle?
Luckily, we won't have to. Confirmed as part of DC Universe's re-brand to a more comics focused DC Universe Infinite, Harley Quinn is definitely happening over at HBO Max, which means more Harley, more Ivy …and more 'Harley and Ivy' in our future. Superb.
The critically acclaimed animated show was created for DC Universe by Justin Halpern, Patrick Schumacker, and Dean Lorey, and features the vocal stylings of an enviable cast, including Kaley Cuoco, Lake Bell, Alan Tudyk, Tony Hale, Ron Funches, Jason Alexander and J.B. Smoove.
Harley Quinn Season 1 caught up with The Cupid of Crime after a rough breakup with the Joker. Teaming with a new crew of bad guys consisting of Poison Ivy, Clayface, Doctor Psycho, King Shark, and Sy Borgman, she attempted to join the Legion of Doom at all costs – including any good vibes with her newfound friends.
In Season 2, Harley had fewer Joker problems, but with Gotham in ruins and Batman M.I.A., Harley ended up fighting an uphill battle to stay relevant, especially with Doctor Psycho on the rampage. We also got to see Harley's relationship with Ivy blossom, resulting in one of the most feelgood moments on TV in recent years in the final episode of Season 2.
Co-creator Justin Halpern previously revealed that the team were thinking about Harley Quinn Season 3 while they were writing that Season 2 finale.
"For us, we wanted to make sure that the characters were in a mentally healthy… it sounds crazy, because it's a silly cartoon where we do lots of sh*t," he explained to Syfy Wire. "But we wanted to make sure the characters were in a mentally healthy place where we could do a Season 3 and not have to make it about, 'Are they going to break up? Are they not going to break up?' and just have them be together."
Yes, rest easy, Harley Quinn fans, Harlivy is here to stay in Season 3.
"We're not going to walk it back," Schumacker confirmed. "They're a couple. Any stakes that we want to build into the season moving forward are not going to involve [the question of] 'Will they be able to stay in a relationship?' They're going to be a couple."
We'll keep you posted on everything Harley Quinn Season 3!