News
Girls5eva: Sara Bareilles to Star in Tina Fey Peacock Comedy
Musician Sara Bareilles is set to be a member of Girls5eva in the latest Tina Fey-produced comedy at Peacock.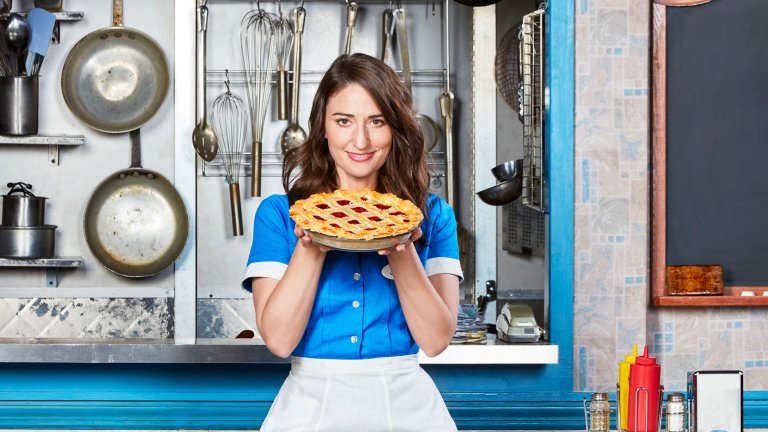 Tina Fey's last streaming comedy proved that "females are strong as hell." Now the prolific TV creator is set to double down on that message with the lead casting for her new Peacock sitcom.
Peacock revealed today that musician Sara Bareilles will serve as the lead on Girls5eva, an upcoming comedy from Fey and producing partner Robert Carlock. Girls5eva centers on a one-hit-wonder girls group from the '90s called "Girls5eva" When a young rapper samples one of their songs, it launches the group back into the national spotlight and gives them a chance at pop stardom once again. Peacock's tagline reads: "They may be grown women balancing spouses, kids, jobs, debt, aging parents, and shoulder pain, but can't they also be Girls5eva?"
Meredith Scardino will serve as writer and executive producer for the series. Fey and Carlock will executive produce the show alongside Jeff Richmond, David Miner, and Eric Gurian.
"It is a pinch me moment to get to cross paths creatively with women like Meredith Scardino and Tina Fey, who I have been a fan of forever," said Bareilles. "I am a longtime admirer of so many of the characters they have brought to life in other projects, and I am already in love with the women at the center of Girls5eva. I am so excited to help bring to life what I know will be a smart, creative, hilarious show with a lot of heart."
Bareilles will star as Dawn, a Girls5eva member now managing her family's small Italian restaurant in Queens. Bareilles is, of course, no stranger to music or restaurants. The singer composed the music, lyrics, and ultimately starred in the massively successful Broadway play Waitress. Prior to that, she was best known as the artist behind the 2007 hit song "Love Song." She has produced six albums throughout her career and has written a New York Times best-selling book Sounds Like Me: My Life (So Far) in Song. She was also a producer and composed the music for this year's Apple TV+ series Little Voices.
Girls5eva will mark Fey and Carlock's return to the Comcast/NBCUniversal family. The duos' first comedy series was the now classic 30 Rock for NBC. They followed that up with four seasons (and an interactive special) of Unbreakable Kimmy Schmidt for Netflix. Now they will help new NBCUniversal streaming service Peacock pad out its content base following its July 15 launch.
In addition to the Bareilles casting, Peacock also announced that it has picked up comedy MacGruber to series. Though Peacock launched with a formidable library due to the inclusion of The Office and deals for Paramount movies and the Harry Potter series, its offerings of originals at launch was limited to Brave New World, Psych 2: Lassie Come Home, and several British series making their U.S. debuts.