News
Fresh Prince of Bel-Air Dramatic Reboot Series in the Works
Classic 1990s sitcom The Fresh Prince of Bel-Air is being reinvented as a drama series based on last year's viral parody trailer.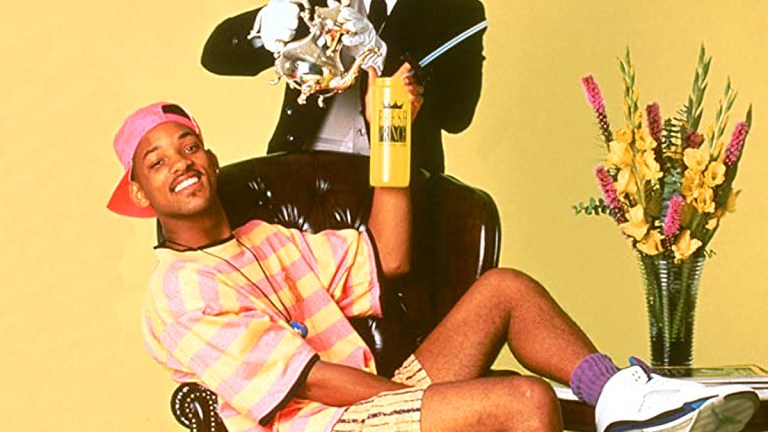 The Fresh Prince of Bel-Air is set to once again make the television landscape into its kingdom. However, it will do so in a tonally-divergent fashion from the classic 1990-1996 sitcom.
The reboot will be based on the 2019 viral short, Bel-Air (which you can view below), by Morgan Cooper. The short was a parody trailer that put a contemporary dramatic twist on the intended comedic premise of the original sitcom, and famously gained the attention of star Will Smith, who referred to it as "an idea that's brilliant." Now, said idea will yield the patronage of megastar Smith, whose shingle with wife Jada Pinkett Smith, Westbrook Studios, is teaming with Universal Television to bring Bel-Air to life and pitch the project to several outlets and streamers, some of which, according to THR, include Peacock (streamer of the original show's NBC home), Netflix and HBO Max.
Cooper, the concept-conceiving clip's conjuror, is attached to the would-be Bel-Air series to co-write, direct and serve as executive producer. Additionally, this proverbial ship will be steered by an appointed showrunner in Chris Collins, who is co-writing the script with Cooper. Moreover, the creative bullpen will have key personnel from the original series, with original star Will Smith serving as executive producer via Westbrook Studios, joined in that capacity by Quincy Jones, Benny Medina and original series creators Andy and Susan Borowitz.
The darker dramatic tone for the Bel-Air project is certainly solidified by the presence of showrunner Chris Collins, who brings genre-pertinent experience as an executive producer for peak television shows such as Amazon's The Man in the High Castle and FX's Sons of Anarchy, along with a writing stint on HBO's The Wire; a CV also boosted by his big-screen work—alongside Derek Kolstad, Shay Hatten and Mark Abrams—on the script for 2019 action franchise sequel John Wick: Chapter 3 – Parabellum. He is also the appointed showrunner of Starz's developing John Wick spinoff series, The Continental, although it's been some time since there was an update on that project.
The series that Bel-Air adapts and/or parodies, The Fresh Prince of Bel-Air, was, of course, one of the most famous television shows from the 1990s, and was a tremendous groundbreaking hit for NBC. Serving as a transitional platform for rapper Will Smith (at the time one half of D.J. Jazzy Jeff & the Fresh Prince), the series not only launched what would become a several-blockbuster-headlining, two-time Oscar-nominated acting career, but also provided some of television's most poignant sitcom moments, despite its absurd premise. This was thanks to not only Will Smith's iconic performance as… well, Will Smith, but a phenomenal supporting cast consisting of the late James Avery, Alfonso Ribeiro, Janet Hubert, Karyn Parsons, Tatyana M. Ali, Joseph Marcell, Ross Bagley, Daphne Maxwell Reid, not to mention the recurring role of Smith's rap-act-partner, Jazzy Jeff, as Will's best friend, "Jazz."
Nevertheless, Bel-Air sounds like an intriguing proposition, albeit one that needs to walk a very fine line between the earnest, socially-relevant drama displayed in the 2019 clip, and the ever-engulfing (and drama-stultifying) chasm of nostalgia—something that even the quasi-trailer tends to hit in its frequent lyrical references to the original sitcom's iconic theme song. Thus, it will be interesting to see how a new version of Will has his life "flipped turned upside down" after "one little fight" results in his mother sending him to move "with his auntie and uncle in Bel-Air."