News
Fresh Prince of Bel-Air Dramatic Reboot Gets Two-Season Order at Peacock
Bel-Air, the previously-announced dramatic reboot of Will Smith's classic sitcom, has now been officially picked up by Peacock.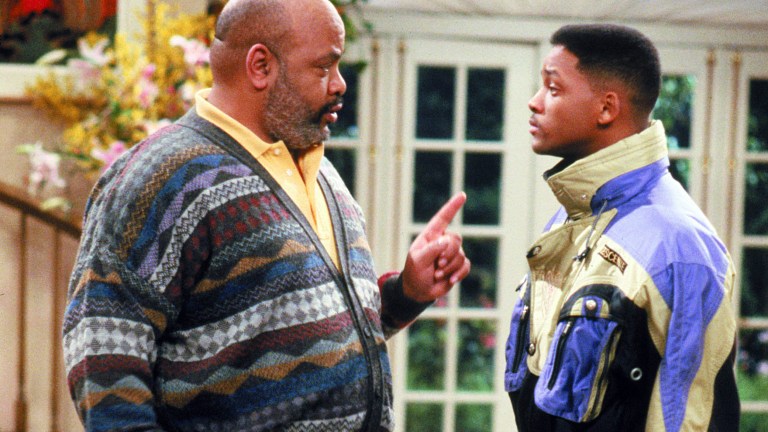 Talk about your whole life getting flipped-turned upside down…
Peacock has announced that it has officially ordered two seasons of the previously-rumored Fresh Prince of Bel-Air dramatic reboot known as Bel-Air. The reboot will be based on the 2019 viral short, Bel-Air, by Morgan Cooper. The short was a parody trailer that put a dramatic twist on the comedic premise of the original sitcom. The trailer would go on to garner six million views on YouTube and famously gained the attention of star Will Smith.
Not only did Smith endorse Cooper's concept but he also helped shepherd it into an actual reboot via he and wife Jada Pinkett-Smith's Westbrook Studios imprint. Smith today revealed Bel-Air's pickup to Cooper and the world at large through his social media feeds. You can watch the YouTube announcement below.
Smith will stay on as an executive producer through Westbrook Studios. Universal Studios will produce as well. Cooper will direct, co-write, and serve as co-executive producer alongside writer, showrunner, and executive producer Chris Collins (The Man in the High Castle, The Wire). Peacock's description of Bel-Air reads:
"Set in modern-day America, Bel-Air is a serialized one-hour dramatic analogue of the 90's sitcom The Fresh Prince of Bel-Air that leans into the original premise: Will's complicated journey from the streets of West Philadelphia to the gated mansions of Bel-Air. With a reimagined vision, Bel-Air will dive deeper into the inherent conflicts, emotions and biases that were impossible to fully explore in a 30-minute sitcom format, while still delivering swagger and nods to the original show."
The Hollywood Reporter first broke the news that Cooper's trailer was in production as a series back in August. Little could anyone have guessed that it would get a rare two-season order right out of the gate. At that time Peacock, HBO Max, and Netflix all seemed like possible streaming destinations. In the end, NBCUniversal secured the series for Peacock, which is fitting given that the original aired all six of its seasons on NBC in the '90s. 
Complicating matters a little is that HBO Max will play host to the upcoming Fresh Prince of Bel-Air Reunion Special. That is set to tape on Sept. 10, 30 years to the day it launched on NBC in 1990, and will feature all original members of the cast (save for Jane Hubert, who has famously declined to participate in any further Fresh Prince endeavors).
It will likely take a bit longer for Bel-Air to get to Peacock than for the Reunion Special to arrive on HBO Max. But hey, at least they'll definitely have something to talk about on the latter.