News
Clueless Reboot TV Series Coming to Peacock
The 1995 classic teen movie, Clueless, is getting remade as a TV series in the 2020s on Peacock.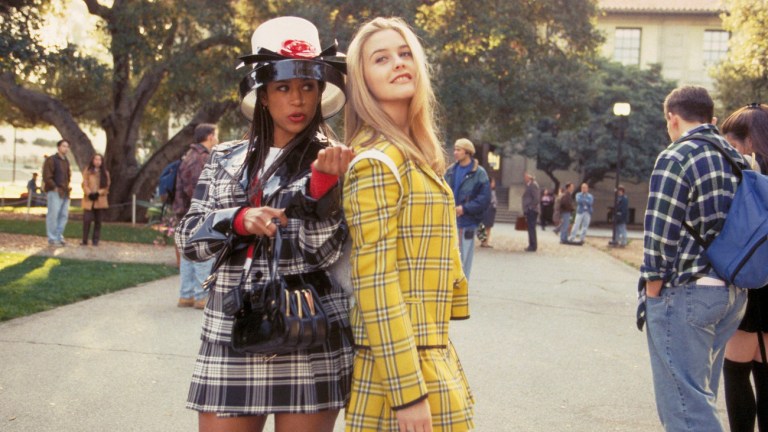 Someone is going to try to replace Amy Heckerling's dialogue and Alicia Silverstone as Cher? As if! Yet that appears to be the case with the announcement that the Clueless reboot is headed to NBCUniversal's new Peacock streaming network.
The project has actually been in development since last year, but the announcement of it moving forward and finding a home at Peacock is a swift development. But the series, which is being written by Jordan Reddout and Gus Hickey (Will & Grace, The Muppets.), takes a different direction than you might expect. With its focus on the character of Dionne, who was played by Stacey Dash in the original 1995 movie and the previous television adaptation attempt from 1996, the new Clueless clearly intends to offer a unique vantage on the privileges of Cher's Beverly Hills high school experience.
The synopsis for the new series calls it a "baby pink and bisexual blue-tinted, tiny sunglasses-wearing, oat milk latté and Adderall-fueled look at what happens when the high school queen bee Cher disappears and her lifelong No. 2 Dionne steps into Cher's vacant Air Jordans. How does Dionne deal with the pressures of being the new popular girl in school, while also unraveling the mystery of what happened to her best friend?"
With the focus on Dionne and a modern setting, the new Clueless definitely seems aware it must examine this materialistic world with a different set of values, all while apparently adding a mystery at the heart of it, which is in keeping with recent teen dramas like Riverdale, The Chilling Adventures of Sabrina, and Pretty Little Liars.
While this will of course be a comedy, it faces a tough road considering the original movie still plays as smoothly as Coolio's "Rollin' with the Homies" track. That is in large part because of the brilliance of Heckerling's razor sharp screenplay and direction, which created its own singular teenage slang lexicon which has made the movie relatively impervious to aging, even if its fabulous color palette looks like a '90s fantasy on steroids. The film also succeeded on its tight plotting. While hardly a mystery, the story of Cher's self-awareness, and her unlikely romance with a one-time step-brother, has an irresistible narrative momentum, which is in no small part because it's a liberal reworking of Jane Austen's Emma.
The new series is being executive produced by Corinne Brinkerhoff (American Gothic) and Tiffany Grant via CBS TV Studios. CBS has retained the television rights to the original movie since the development of the short-lived '90s sitcom. Robert Lawrence who produced the original 1995 movie, is also listed as an executive producer.