Reviews
Found Episode 1 Review: A Crime Drama Tries to Stand Out
NBC is adding a new show to your weekly crime lineup. But does Found fit in?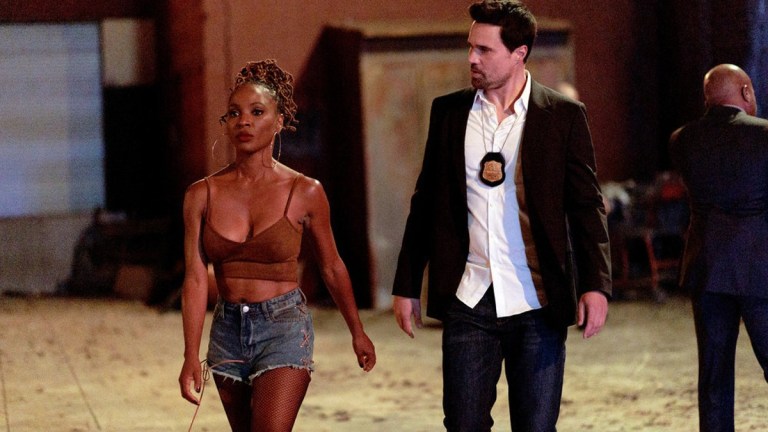 This Found review contains spoilers.
Let's be honest, there is an abundance of crime dramas right now and it's beginning to get harder and harder to get creative with the genre. NBC alone is home to both Chicago Wednesdays and Law & Order Thursdays, but this fall season, they're adding a new series to the lineup on Tuesday nights and it's a definite standout.
Led by Shanola Hampton, who produces and stars as public relations specialist Gabi Mosely, Found puts the focus on missing people of color, who are often never given the spotlight they deserve in the media and our society until they are, unfortunately, forgotten. With more than 600,000 people reported missing in the United States any given year, this show reminds us that each one is a human being with a story and loved ones. Considering all of the horrific things we see on the news daily, it's easy to feel numb to these issues but this show revives the passion for justice when it comes to such an important cause.
In episode 1, we discover that Gabi has this passion and drive because she was one of the forgotten ones when she was younger until she managed to escape in order to save a little girl, who was also taken. We see flashbacks of her time in captivity with Sir (Mark-Paul Gosselaar) and viewers will no doubt find out more about her past as the show goes on, but we do know that Sir was gone by the time the police arrived at the scene and was still out there, which meant Gabi couldn't find peace even after she made it out. She now has a crisis management firm, which includes PR specialists, lawyers, tech experts, and private investigators to make sure there is always someone searching for those overlooked by our flawed system. That experience and everything she's been through make her the perfect character to be front and center of this story.
The pilot manages to drive the main point home by connecting two cases: Sarah, a senator's daughter, and Camilla, a 14 year old Black girl reported missing by her younger brother. While the cops are focusing on the "missing high profile blonde girls of the world," aka Sarah, Gabi is taking care of the rest and in this instance, their paths cross in a big way. It turns out that the reason Camilla was taken is because she saw Sarah being kidnapped and tried to save her. Later on, Camilla distracted the man who abducted them and told Sarah to run, leading to her escaping and eventually being found. From there, Gabi is able to figure out who took them and find Camilla alive. While it's unclear if cases will continue to parallel in this way in the rest of the season, using this storyline in the pilot was definitely an effective way to portray the different treatment.
However, there is a pretty major twist to our story: Gabi is currently hiding the man who kidnapped her in her basement and is using his mind to help her solve these missing person cases. This twist is the perfect way to make Found unique and keep everyone watching, intrigued by what can happen next. Hampton does a fantastic job with this new role and it's genuinely hard to imagine anyone else playing this character even after just one episode. The genre fits her so well and with how complex Gabi is, it will be exciting to see the actress peel back the many layers for audiences throughout her character's journey. Meanwhile, Brett Dalton is a complete scene stealer as Detective Mark Trent. The dynamic between Mark and Gabi is bound to be interesting and captures interest almost immediately from their first scene together since there is obviously a past there and their paths seem to be intertwined.
Considering Gabi is not a detective or any type of law enforcement, there are plenty of rules that she does not have to play by to get justice. All of these aspects assure that Found is off to a strong start with its first episode and there is a lot of potential for the drama to become one of the long lasting, iconic crime shows that make up the NBC lineup.
New episodes of Found premiere Tuesdays at 10 p.m. ET on NBC.