Features
Endeavour: saluting an engrossing, tender crime drama
With a sixth series confirmed, Gem celebrates what makes Morse prequel Endeavour such a terrific crime drama...
This article comes from Den of Geek UK.
Five series in, and Endeavour – the hugely popular prequel to the legendary Inspector Morse – has gained a passionate fanbase of its own, as the enthusiastic response to its recently confirmed sixth series has made evident. It's an impressive feat for a show following in the footsteps of one of ITV's most successful series.
Morse, as portrayed by the late, great John Thaw, remains high on the list of television's iconic detectives eighteen years after the character's on-screen death in the final episode of the original series, The Remorseful Day. Every detail of this unforgettable character, from his trademark Jaguar to the gruffly devoted friendship with his sergeant Robbie Lewis (Kevin Whately), has been etched firmly on the pop cultural landscape. Morse's affable Geordie sidekick endeared himself to the audience sufficiently to merit his own show, Lewis, which ran for nine series and carved out its own niche while nodding affectionately on many occasions to its hero's much-missed mentor. The idea of any other actor attempting to embody Morse himself, however, seemed unthinkable.
In 2012, all that changed. A standalone film introduced us to the young Endeavour Morse, portrayed this time by Shaun Evans. The Oxford of 1965 is at once familiar, with its dreaming spires and tidy quads, and satisfyingly different from the setting we know so well. There's no Lewis, of course, but then Detective Constable Morse is still in need of a mentor of his own at this stage. He finds one in DI Fred Thursday (Roger Allam), a kindly Londoner with a persona halfway between the friendly copper of British lore and the relentless lawman of a cowboy flick. Evans' Morse, meanwhile, is a man of sharp wit and a certain ascetic decency who also exhibits occasional flashes of chippy irritation. We can already see hints of the man he will become, but there are still many layers to be revealed here, as subsequent series have made clear.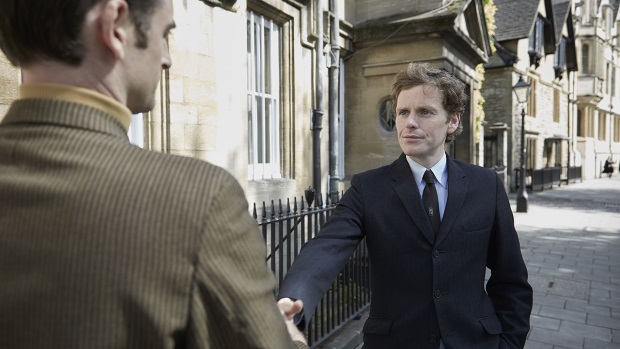 The quietly engrossing mystery, the setting, and the top-notch acting were all present and correct, but two moments in particular underlined the fact that we were on safe territory with this new journey into Morse's world. One was the appearance of journalist Dorothea Frazil, played by none other than Abigail Thaw. She asks Morse his name; when he tells her, she wonders aloud if they've met before. He doesn't think so. "Another life, then", she replies. It's a lovely nod to the character her father brought to life so beautifully, and reassures her that this is a series crafted with the utmost respect for his legacy. Frazil's warmth and wisdom – along with her often vital news sense – have proved to be an indispensable asset to the show throughout its five series.
The final moments of the pilot, though, are almost too moving to watch for long-time viewers of Inspector Morse. The young Endeavour is driving, and looks into his rear-view mirror. The eyes we see reflected in it are not his, but Thaw's. It's a brief glimpse of the sentiment that lies at the heart of what makes Endeavour work so well: the sense that we're watching a life unfold before us, knowing its ending, yet somehow still able to find hope in the relationships and revelations that develop.
After this excellent start, a full series was an exciting prospect. Four sets of four films followed, while this year's fifth run was extended to six episodes, which took us up to 1968. As the currents of history swirl around him – riots in the streets, a radio broadcast interrupted by the news of an assassination, the psychedelic fashions of swinging Oxford encroaching upon the browns and beiges of post-war sobriety – Endeavour Morse's own path follows the outlines hinted at by Inspector Morse, but is satisfyingly shaded in with characters and cases that inform our understanding of how the earnest young policeman becomes the older, sadder man we all remember.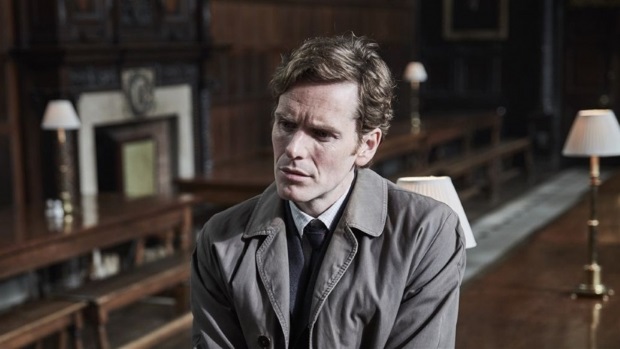 The snatches of his beloved opera hint, as always, at the deep emotions motivating Morse that he, with his natural reticence, so rarely manages to express. His difficult family life, the miserable end to his time as a student at Oxford after the loss of his great love, Susan: the dull ache of these old wounds was felt in Inspector Morse, but here, they're still raw. We watch as newer relationships are forged and founder, from the bittersweet promise of a brief idyll with nurse Monica (Shvorne Marks) to Morse's slow-burn involvement with Thursday's daughter, Joan (Sara Vickers). It's almost possible to forget that Morse ends his life alone. Almost.
For all that, the tenderness of the performances and Evans' ability to capture the hope that is never quite eradicated by Endeavour's growing cynicism carry us along. It's at these moments in particular that his Morse proves his worth: this is no empty imitation of Thaw's character, but a fresh yet wholly believable take on a younger man with so much still in front of him.
Endeavour's supporting cast have also made an indelible impression. The deepening friendship with Thursday, whose tight-knit family life with his adored wife Win (Caroline O'Neill) and sense of mid-century fair play have made him a fan favourite, is the show's emotional centre. And yes, I could write more about the sandwiches, but I'll leave that particular burning issue for you to discover for yourselves. Then there's DS Jakes (Jack Laskey), a dapper youth whose early irritation with Morse softens into a genuine bond. Later, we're introduced to WPC Trewlove (Dakota Blue Richards), a woman of intelligence and purpose who defies sexist condescension as she rises inexorably to the top of her profession. More recently, Morse has found himself responsible for DC Fancy (Lewis Peek); the two men's clash of temperaments and interests makes for much gentle humour, but the shocking conclusion to this fractious relationship looks set to be a major theme in series six.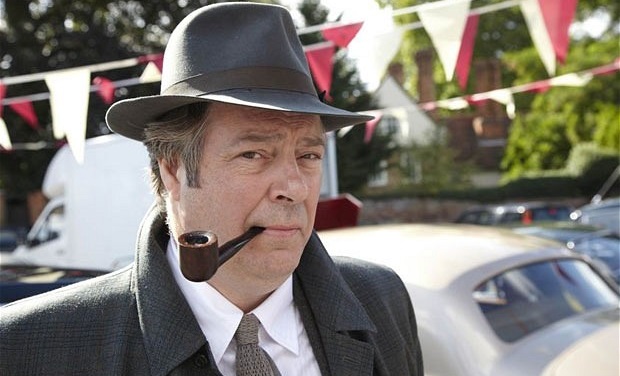 Droll pathologist Max DeBryn (James Bradshaw, in a role played by Peter Woodthorpe during Inspector Morse's first series) wins us over quickly with his gallows humour, tinged with a profound kindness that comes all too late for the silent visitors to his domain. Anton Lesser's impressive portrayal of the dignified Chief Superintendent Bright has gained in complexity with each series; a picture of colonial-era British reserve on his introduction, Bright is something of a hidden gem, as revealed by his support for Trewlove in particular. Last but not least, we have Jim Strange, whose introduction as a police constable in Endeavour's first series sets up a mystery as puzzling as any of Morse's cases. This is the man who will one day fill Bright's shoes as Chief Superintendent (played by James Grout in Inspector Morse); how does he end up leapfrogging Morse to the top position? The answer lies in corruption in high places, but the occasional friction between these very different men is deepened here by their genuine fondness for each other.
The mysteries investigated by Morse and his colleagues (written by showrunner Russell Lewis) are as eclectic, intriguing, and memorable as any of those solved by his later incarnation; a rampaging tiger, a seemingly haunted school, a poignant nod to the wounded of the Great War, and an homage to F. Scott Fitzgerald are just some of the standouts. Not surprising, given the approving presence of Morse's creator, novelist Colin Dexter, whose cameos were a Hitchcockian tradition in Inspector Morse that was maintained in Endeavour until his death in 2017. Keep an eye on the background details, though; he's often still to be spotted keeping a friendly eye on proceedings, if only in pictorial form. It's a touch typical of Endeavour, with its many clever nods to pop culture and multilayered references to Morse's future.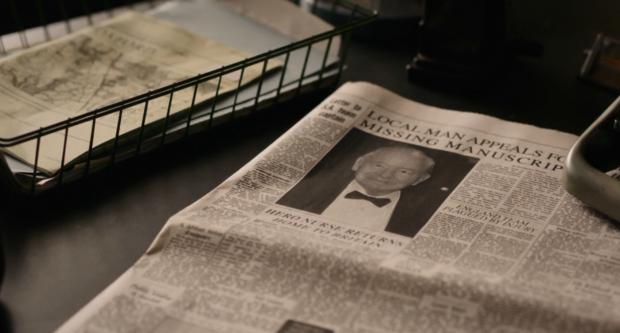 We know the ending to Morse's story, but watching his professional life begin is never quite as bleak as it could be. Friendship, laughter, and love are all there, points of light against the darkness of the human cruelty he encounters, and no foreknowledge of his lonely passing can quite rob us of the pleasure to be found in seeing him grow and change as the seasons pass in deceptively tranquil Oxford. In The Remorseful Day, Thaw's Morse recites the last two stanzas of the wonderful Housman poem, How Clear, How Lovely Bright. Housman writes of the sun's progress through the day, concluding with its setting. Morse, at the very end of his life, finds those lines most poignant, with the cryptic-crossword presence of his own name lending their relevance an added sting:
"Ensanguining the skies How heavily it dies Into the west away; Past touch and sight and sound Not further to be found, How hopeless under ground Falls the remorseful day."
In Endeavour, we watch that same sun rise. What matters, in the end, is not its inevitable disappearance into the west, but the light it casts upon so many blighted lives as it goes on its way. When we watch the final episode of Inspector Morse again, we'll have that consolation. Worth raising a pint to, I think.