News
Endeavour Series 9 Is Now Filming and Confirmed To Be The End
Shaun Evans and co. will say a final goodbye to Endeavour after the currently filming ninth series.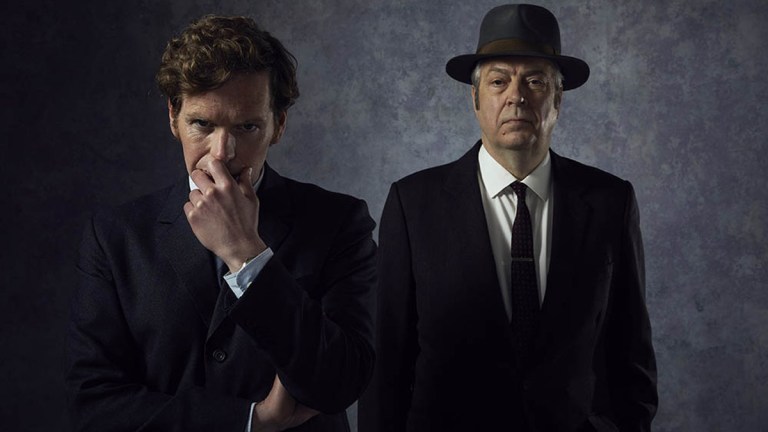 It's finally been confirmed: ITV's Endeavour will return for another three-episode series, which will be the Inspector Morse prequel's final outing. It was announced this week that a mutual decision had been made between producers Mammoth Screen, creator Russell Lewis and stars Shaun Evans and Roger Allam to bring the crime drama to a close. The currently filming ninth series will be Endeavour's last.
Mammoth Screen commented: "Russell always knew where he wanted the series to end, and that Remorseful Day is nearly upon us!" The latter quote was used by Inspector Morse creator Colin Dexter as the title of his final Morse novel, and originally comes from the A.E. Housman poem known as 'How Clear, How Lovely Bright'. The series nine news from PBS Masterpiece was accompanied by a video of Shaun Evans reciting that poem, which was quoted by John Thaw's iteration of the character in the final Inspector Morse episode, and by Shaun Evans' younger iteration in Endeavour series two finale 'Neverland'.
"Russell has many surprises up his sleeve for the final three films, with the return of some familiar faces and new challenges for Endeavour and Thursday to face before the final goodbye!," said Mammoth's Damien Timmer, who went on to salute the creator, and to thank the cast and fans around the world for the part they've played in what was "a real labour of love."
The ninth series will bring Endeavour's total number of feature-length episodes up to 36, three more than its parent series. Filming is currently underway in Oxford, Buckinghamshire on the final episodes, which means UK fans might expect to see the new series in late 2022 or very early 2023.
Story-wise, this series is expected to solve the mystery of what happened to remove Endeavour's mentor and father figure Fred Thursday, played by Roger Allam, so firmly from the detective's later life. Will it be an argument or a death that plucks Thursday from Morse? Or will the final series see Fred and his family – including Fred's daughter and Endeavour's will-they-won't-they love interest Joan – kicked out of Morse's orbit for another reason? Join us for more speculation here.
Endeavour Series 1-8 are currently available to stream in the UK on Britbox. Endeavour Series 8 will air on Masterpiece PBS from June 21st to July 3rd.