Features
DuckTales' Most Deep Cut Disney Reference Yet
The recent DuckTales Darkwing Duck episode featured a ton of Disney cameos but there was one even the most hardcore fans might not know.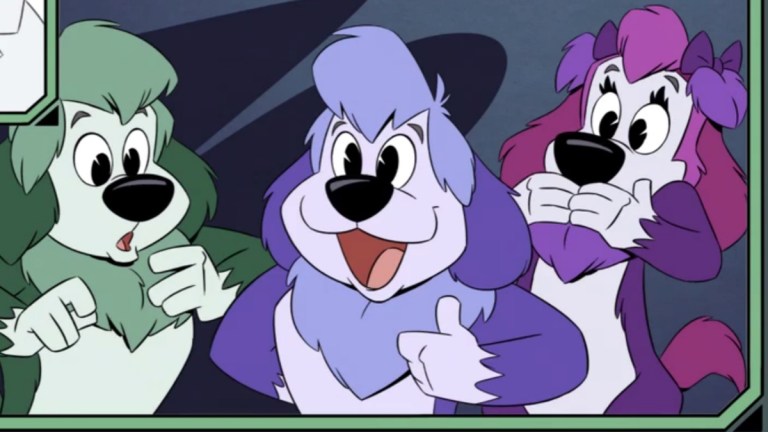 This DuckTales article contains spoilers for season 3 episode 12.
While watching DuckTales I sometimes think about what writing the show is like. While I know there's considerable time spent on writing the complex characters, their arcs, the world, and just making a great story? I have no doubt there's also got to be at least an hour long discussion every week of "okay but what deep cut Disney reference can we do in this episode?"
Throughout the 2017 DuckTales there's been references big and small to Disney's past. In the recent Darkwing Duck episode of DuckTales, "Let's Get Dangerous" we got a Bonkers cameo! However, so far all the references have at least been to things fans were more or less aware of. This reference though was the deepest of deep cuts. Beyond the Disney afternoon, beyond the comics, there was one moment in that recent Darkwing Duck episode that eclipsed all other references DuckTales has done.
For full context, in that episode a certain character from the original Darkwing Duck TV series is trying to activate a device to travel to other universes. While looking at the screen several images appear… including one of the Fluppy Dogs.
If you're confused at this point, it's okay. Fluppy Dogs was a one-hour animated special that aired in 1986 on ABC. It featured a group of brightly colored dogs that traveled through inter-dimensional doorways. It was like Sliders nearly ten years before Sliders, basically. The show was clearly set up as a pilot but it never got a full series. It's languished in obscurity ever since, not even showing up on Disney +. Now, over thirty years later, it's finally seeing some some love thanks to DuckTales.
In discussing DuckTales' Darkwing Duck episode, we had to ask the team behind it what brought about this delightfully obscure cameo. For Executive Producer Matt Youngberg, the inclusion of the Fluppy Dogs is just part of what DuckTales has been since its inception. A tribute not just the Disney Afternoon but Disney Television animation of that time period. He explains,

"As we decided we're bringing everything in that we can, (the Fluppy Dogs) was yet another thing that was like, we've got to fit this in somehow."
Co-Executive Producer Frank Angones adds that this was the perfect time for a Fluppy Dogs reference. Since they're trans-dimensional dogs and portals were being open to other dimensions, it just made sense. He admits, "it actually makes more sense than a lot of the [other] refrences."
Both Youngberg and Angones tease the Fluppy Dogs refrence isn't the last super deep cut throwback to Disney animation this season. Angones simply chuckles, "there's one beautiful one that I cannot wait for."
DuckTales airs Mondays at 7 p.m. ET on Disney XD.