News
Pixar's Soul Moves to Disney Plus for Christmas
Pixar's Soul is officially skipping theaters in favor of Disney+, just in time for the holidays.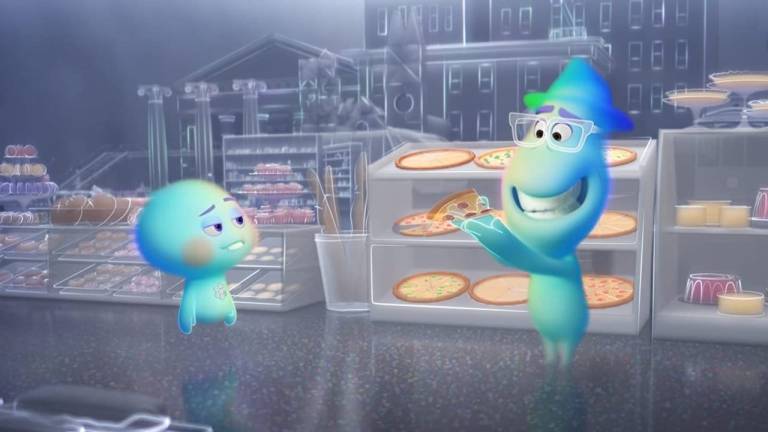 In news that hardly qualifies as a surprise, although still bitter for movie theater owners, Disney is officially breaking the theatrical window for the next Pixar movie, Soul, in favor of a Disney+ premiere. The Mouse House announced the news late Thursday, making good on a move that's long been speculated, particularly after Disney moved Marvel's Black Widow and Steven Spielberg's West Side Story remake out of 2020, but left Soul on the calendar.
As per Disney, the film will be abandoning its current perch of Nov. 20 and skipping Thanksgiving altogether in order to be home in time for Christmas. With the film now officially slated to premiere on Disney+ on Dec. 25, the film is technically in competition with Warner Brothers' Wonder Woman 1984 holiday tentpole, which is currently slated for Christmas Day but is expected by many industry watchers to move sooner rather than later.
Additionally, Soul will be available to all Disney+ subscribers in all markets currently featuring the streaming service. This means there will be no pricy PVOD pay wall in addition to the Disney+ subscription fee, as with the $30 price tag accompanying Mulan last month. Similar to Disney's choice to move Hamilton to Disney+ over the Fourth of July weekend—more than a year ahead of its original October 2021 theatrical release date—and putting Frozen 2 on Disney+ months early at the beginning of the coronavirus pandemic, this move will likely appeal to parents desperate for new entertainment for the whole family.
"We are thrilled to share Pixar's spectacular and moving 'Soul' with audiences direct to Disney+ in December," said Bob Chapek, CEO of the Walt Disney Company. "A new original Pixar film is always a special occasion, and this truly heartwarming and humorous story about human connection and finding one's place in the world will be a treat for families to enjoy together this holiday season."
The move is, again, hardly a surprise. Given the lukewarm domestic box office earnings of WB's Tenet over the last month and a half, studios have largely vacated 2020 and abandoned movie theater owners due to the grim realities of the ongoing pandemic, including a global audience wary of sitting next to strangers in the dark. Following Tenet's soft U.S. opening, Disney pushed Black Widow and others while Universal also delayed Candyman. But the most agonizing postponement for theater owners came last week when MGM and Universal moved No Time to Die from November to April, precipitating Cineworld to "temporarily suspend" operations of all UK theaters and Regal Cinemas in the U.S.
Soul moving to Disney+ makes a certain sense given that the costly and slow process of animating features creates a steady pipeline of films that are harder to pushback indefinitely. But making it available to all subscribers is a happy relief for many given Disney's previous PVOD experiment. (The film will be made available theatrically at a later date in markets that do not have Disney+.)
The film is Pixar legend Pete Docter's newest film after co-writing and directing Up (2009) and Inside Out (2015) at the animation house. The newest film centers on a jazz musician (Jamie Foxx) who passes before his time, but in the afterlife may find his true calling by celebrating the need for a soulful life. The film also features the voices of Tina Fey, Quest Love, Daveed Diggs, and Angela Bassett.