News
Doogie Howser Reboot Set in Hawaii Ordered at Disney+
The tentatively-titled Doogie Kameāloha, M.D. is set to reboot the Doogie Howser franchise with a female lead at Disney+.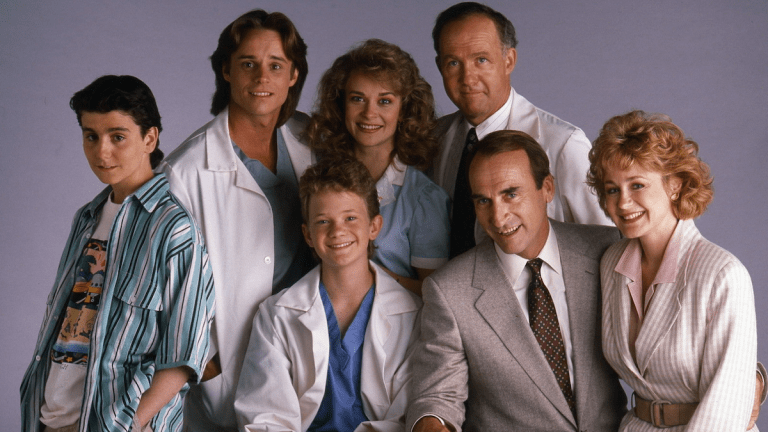 Well aloha then!
Disney today announced that it is rebooting '90s ABC medical drama Doogie Howser, M.D. for its Disney+ streaming service. The announcement comes with a particularly unique twist, however, as the new series will follow a 16-year-old mixed race Hawaiian girl in the titular role. The show's working title is Doogie Kameāloha, M.D. 
The previously announced Doogie Kameāloha, M.D. has now officially been picked up to series will go into production later this year with Kourtney Kang (Fresh Off the Boat, How I Met Your Mother) writing and serving as executive producer. Jake Kasdan and Melvin Mar will executive produce as well while Dayna and Jesse Bochco will produce the half-hour comedy series.
"Doogie Howser M.D. is beloved by everyone at our studio, so we knew that if we were going to reinvent it for a new generation, we had to have both the blessing and participation of the Bochcos and a creator with a fresh, new take that made us lean in," Carolyn Cassidy, president, 20th Television said in a statement. "Kourtney's vision for the character is so inspired, we've been dying to collaborate with Melvin and Jake again, and Disney+ is exactly the right home for this idea. We couldn't be more excited."
The show will be set in modern day Hawaii and pick up with young Lahela "Doogie" Kameāloh trying to balance her medical career and turbulent teenage life much like the precocious Doogie Howswer (Neil Patrick Harris) before her. Other characters announced include Lahela's "spit-fire" Irish mother who works as an administrator at her hospital and her Hawaiin "Local Boy" father.
"Thirty years ago, a young medical prodigy took the world by storm and left a lasting impact on pop culture," Ricky Strauss, president, Content and Marketing, Disney+ said. "Kourtney and the team at 20th Television have created a very modern take on this beloved property which will resonate with our global Disney+ audience. We can't wait to introduce the world to the new Doogie!"
Today Doogie Howser is likely best known as America's introduction to its beloved Neil Patrick Harris. But at the time of its release the show was a major success in its own right. The original series premiered in September of 1989 and ran for four seasons on ABC. It followed the titular Doogie who, after surviving early-stage pediatric leukemia, devoted his life to becoming a physician, eventually succeeding in doing so at a shockingly young age. Steven Broncho (Hill Street Blues, NYPD Blue) created the series and developed it alongside David E. Kelly (Ally McBeal, Boston Legal).
Much of the show's influence can still be observed today in similar episodic medical dramas and by the fact that the term "Doogie" is often deployed to describe ultra-talented children.