News
Doctor Who Series 13 is Titled 'Flux' and Starts On Halloween
Jodie Whittaker and Chris Chibnall's final series as the Doctor has a name, a release date, and a first teaser trailer.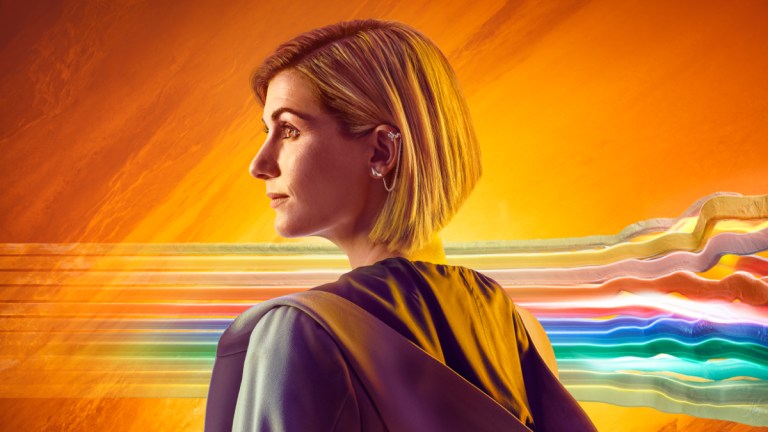 Flux. That's the official title of the six-episode Doctor Who series 13, which starts airing on BBC One, BBC iPlayer and BBC America right at the end of this month. In the clip below, you'll hear the Doctor warn that "The Flux is coming" and bringing with it monsters galore. (Our first thought was 'flux' as in something that's constantly changing rather than the stuff you smear around copper pipes before welding them together, though let's keep an open mind. Maybe this series finds the TARDIS needing its systems replaced by an intergalactic plumber?)
It's a very Doctor Who-y name for a villain, 'Flux'. It describes the show itself both over the years and at this precise moment, with one showrunner outgoing and none other than Russell T. Davies incoming, bringing a new Doctor with him. The word describes the Doctor themself, their many incarnations and ever-changing personal history. It also conjures up time-travel, thanks to Doc Emmett Brown's flux capacitator and its various science-related mentions across the Star Trek franchise.  
Additionally, it's part of Doctor Who lore, though a pretty esoteric part concerned with fairly niche spinoff media. Lawrence Miles' 1997 Eighth Doctor novel Alien Bodies introduced the idea of the Time Lords' Future War, which led to the definition of a 'Flux' as a person whose history is constantly changing – as good a description of the Doctor as any after Series 12's finale. This version though, sounds like a baddie in league with returning monsters and a new foe.
Let's take a look at Doctor Who: Flux's first proper teaser:
That glimpse at what's to come follows a string of teaser interruptions to BBC broadcasts over the last week, in which the Doctor appeared to briefly break through the regularly scheduled programming. It also joins an online fan treasure hunt which eventually resolved into a peek at a new monster sporting a set of particularly scary teeth – perfect for the new series' air date from Sunday the 31st of October, or Halloween. Is that the big bad possibly teased by Chris Chibnall back in July's NYC Comic-Con at Home with the single word 'Swarm' or the new monsters trailed above? Time will tell.
Doctor Who: Flux will also bring us the debut of British comedian and actor John Bishop as new Companion Dan Lewis, and musician and actor Jacob Anderson as space pilot Vinder. Those two will be joining the Doctor and Yaz in the six-part adventure, about which we'll bring you more news as soon as we're allowed. Perhaps by then the BBC's official Doctor Who social media accounts will be back online after their own regeneration.
Doctor Who: Flux starts on Sunday the 31st of October on BBC One, BBC iPlayer and BBC America.