News
Doctor Who: RTD 'Rose' Prequel Released Ahead of Anniversary Rewatch
A new prequel written by Russell T Davies is online now, ahead of a 15th anniversary Rose rewatch…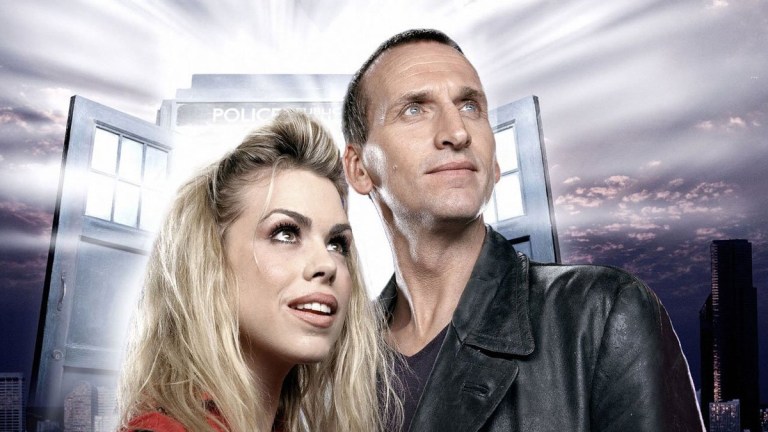 We're all in need of a treat at the moment, and for Doctor Who fans, the universe has provided in spectacular fashion. To mark the 15th anniversary of 'Rose' airing on BBC One, creator Russell T. Davies will be leading fans in a mass re-watch accompanied by live Tweets from 7pm UK time tonight.
Not only that, but here on the official BBC Doctor Who website, you can read a Russell T. Davies-written prequel to 'Rose' about the last days of the Time War, beautifully styled as a Target novelisation.
The prequel was originally intended for release to mark Doctor Who's 50th anniversary in 2013, and prepared without the knowledge that Steven Moffat's 'The Day of the Doctor' anniversary special would introduce the War Doctor and bring back Paul McGann's 1996 incarnation in special short 'The Night of the Doctor'. Davies explains all in his introduction, it's best heard from the horse's mouth.
If you want to join along with tonight's rewatch, cue up the episode on BBC iPlayer at 7pm GMT and follow along on this temporary Twitter account, and using the hashtag #TripOfALifetime.
While doing that, give a warm round of applause to Doctor Who Magazine's Emily Cook for organising the first mass anniversary re-watch last Saturday and kick-starting this whole venture. Over the weekend, Steven Moffat returned to Twitter to live Tweet feature-length special 'The Day of the Doctor', along with this special introduction from Strax, as voiced by Dan Starkey.
All this comes a day after Jodie Whittaker recorded a very special message to fans from what looks very much like inside her wardrobe, encouraging us all to be safe and kind (even kinder than we were yesterday).
And there's more. According to Russell T Davies' Instagram account, a special 'Rose' sequel will arrive at 7.45pm, following the episode re-watch (right ahead of the 8pm #clapforourcarers event, which asks us all to show our support for the brilliant NHS staff and others working hard in extremely difficult circumstances to give care where it's desperately needed.)
As if you need any reminder, 'Rose' first aired on March 26th on BBC One, the first of the newly revived Doctor Who series. Written by RTD and directed by Keith Boak, it introduced Christopher Eccleston as the new Doctor, with Billie Piper as his young Companion, who leaves behind life on a London estate to travel the universe. And the rest, as they say, is history/the future/a multiple universe timeline/now.