News
Disney+ New Releases: May 2021
We have a list of the new Disney+ movies and shows arriving in May 2021.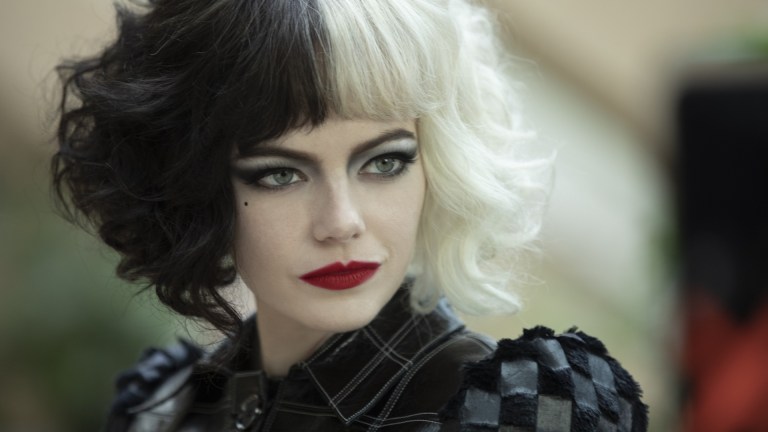 One of the most ironclad scheduling rules in pop culture is that no May 4 should come and go without a new bit of Star Wars lore to entertain us. Thanks to Disney+, this May 4 should be particularly celebratory.
With its list of new releases for May 2021, Disney+ is bringing Star Wars: The Bad Batch into the fold. The animated series will continue a plotline begun in The Clone Wars and will follow Clone Force 99 a.k.a. "The Bad Batch" of genetically mutated clone troopers. Dave Filoni is on board as creator and showrunner so we know we're gonna have a great time.
On the movie side of things, Disney is premiering another major title this month. The Emma Stone-starring Cruella premieres on May 28. Did anyone ask for a gritty Cruella de Vil origin story? Almost certainly not. Is it gonna be a fun watch? Who knows! But rest assured, there will be memes.
May also brings two other, more experimental, original series of note. Inside Pixar: Unpacked on May 21 will take viewers behind the scenes at the legendary animation studio. Then Launchpad on May 28 is an intriguing new initiative in which six filmmakers from underrepresented backgrounds create a short film.
In terms of library titles for Disney + this month, there aren't many to speak of aside from D-grade superhero fare like Fantastic Four: Rise of the Silver Surfer and X-Men: The Last Stand. That's quite alright though, as Star Wars: The Bad Batch should be able to hold viewers over until Loki arrives in June.
May 4
Disney+ Originals
Star Wars: The Bad Batch – Episode 101
May 7
New Library Titles
Disney Wander over Yonder (S1)
Disney Wander over Yonder (S2)
Everyone's Hero
Flicka 2
Wild Hearts Can't Be Broken
Fantastic Four: Rise of the Silver Surfer
Disney+ Originals
Big Shot – Episode 104 "Great in the Living Room"
The Mighty Ducks: Game Changers – Episode 107 "Pong Hockey"
Star Wars: The Bad Batch – Episode 102
May 14
New Library Titles
Disney Special Agent Oso (S1)
Disney Special Agent Oso (S2)
Disney Special Agent Oso: Three Healthy Steps (S1)
X-Men: The Last Stand
Life Below Zero (S15)
Race to the Center of the Earth (S1)
Disney+ Originals
High School Musical: The Musical: The Series – Episode 201 "New Year's Eve"
Big Shot – Episode 105 "This is our House"
The Mighty Ducks: Game Changers – Episode 108 "Change on the Fly"
Star Wars: The Bad Batch – Episode 103
May 21
New Library Titles
Disney Big City Greens (S2)
Disney Junior Mickey Mouse Mixed-Up Adventures (S1)
Tinker Bell and the Legend of the Neverbeast
Fury Files (Interstitials)
Ice Road Rescue (S5)
Running Wild with Bear Grylls (S6)
Disney+ Originals
Inside Pixar: Unpacked
High School Musical: The Musical: The Series – Episode 202 "Typecasting"
Big Shot – Episode 106 "Carlsbad Crazies"
The Mighty Ducks: Game Changers – Episode 109 "Head Games"
Star Wars: The Bad Batch – Episode 104
May 28
New Library Titles
Bluey Shorts (S2)
Disney Sydney to the Max (S3 – Episodes 1-8)
Kingdom of the Polar Bears (S1)
Wicked Tuna (S10 – Episode 1-7)
Disney+ Originals
Cruella
Launchpad
High School Musical: The Musical: The Series – Episode 203 "Valentine's Day"
Big Shot – Episode 107 "Kalm Korn"
The Mighty Ducks: Game Changers – Episode 110 "State of Play" (Season Finale)
Star Wars: The Bad Batch – Episode 105