News
Zack Snyder's Justice League: Streaming Report Suggests There's Limited Audience for Snyderverse
While initial data indicated Zack Snyder's Justice League led to some new HBO Max subscriptions, new reports position it as only a modest hit.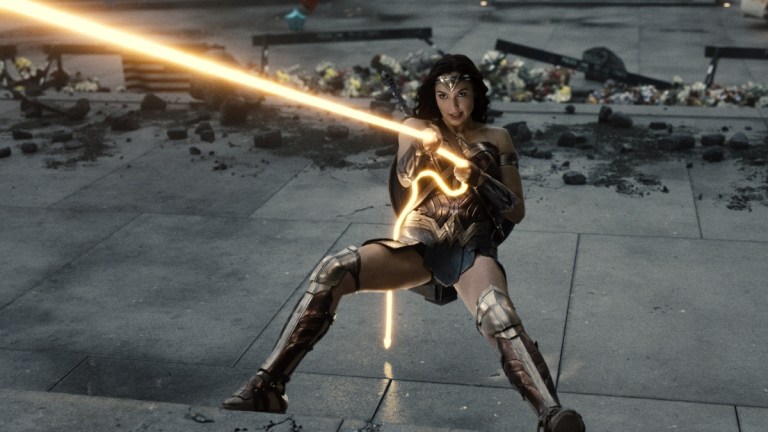 In addition to being a rare four-hour blockbuster, Zack Snyder's Justice League, a.k.a. the Snyder Cut, has been one of the most fascinating movie experiments in some time.
Due in part to an unfailingly passionate fan campaign, Warner Brothers' major DC superhero team-up got two bites at the apple, first with the studio-favored Justice League (2017), then with director Zack Snyder's cut on HBO Max last month. The existence of the pair has provided an interesting case study in exactly what audiences really prefer. Based on fan response (and our own, albeit mixed, review), it would appear that a singular, auteur's vision wins out creatively.
But what about financially?
In an article about Godzilla v. Kong's record-breaking opening weekend, Variety reports a fuller picture of Zack Snyder's Justice League's streaming performance. The data from streaming media analysis firm TVision (via Observer) indicates that Zack Snyder's Justice League drew a smaller streaming share than other Warner/HBO Max releases Godzilla v. Kong, Judas and the Black Messiah, and Wonder Woman 1984.
The data is presented in a graphic below.
Unlike the Nielsen Ratings era of traditional terrestrial television, there is not one universally recognized ratings metric for streaming services. This is largely due to streamers themselves carefully guarding their own viewership data and reporting on a need-to-know basis. TVision's methods in measuring viewership appear to be statistically sound though. The firm measures around 25,000 titles across the U.S. amongst a panel of roughly 5,000 households and 14,000 individuals to extrapolate viewership data. And TVision's findings are largely corroborated by other studies.
Per the Observer article, subscriber monitoring service ANTENNA reports that Zack Snyder's Justice League led to a 2.3 percent increase in HBO Max signups the weekend it premiered. That is certainly useful to WarnedMedia, but it doesn't reach the same subscription levels of Wonder Woman 1984. Variety's own reporting also quotes a Reelgood study that found Godzilla v. Kong and The Little Things received more views during their respective opening weekends than the Snyder Cut.
Again, the numbers and metrics in the streaming world can be unclear and confusing… often deliberately so for the benefit of studios and streaming services. But enough anecdotal evidence has popped up in these recent studies to suggest Zack Snyder's Justice League was only a modest hit for HBO Max.
What does that mean for the future of the "Snyderverse?" Probably nothing good. Despite prevalent "Restore the Snyderverse" hashtags across social media and comment sections (there will probably be a few in this very comment section below!), WarnerMedia has made it pretty clear that they have no plans for further directors cuts of David Ayer's Suicide Squad, Martian Manhunter spinoffs, or Affleck Batmans. Never mind direct sequels to Zack Snyder's Justice League.
"I appreciate that they love Zack's work and we are very thankful for his many contributions to DC," WarnerMedia CEO Ann Sarnoff told Variety. "We're just so happy that he could bring his cut of the Justice League to life because that wasn't in the plan until about a year ago. With that comes the completion of his trilogy. We're very happy we've done this, but we're very excited about the plans we have for all the multi-dimensional DC characters that are being developed right now."
With WarnerMedia hesitant to continue on with the Snyderverse, it was always going to take a herculean effort from Zack Snyder's Justice League to convince them otherwise. Now the data suggests that the film was successful, but not "Restore the Snyderverse" successful.
Now, just for fun, let's remember the important aphorism about messengers and whether it is appropriate to shoot them. (It is not.)