News
Creepshow Season 2 Ready to Go as Soon as It's Safe
Showrunner Greg Nicotero says Creepshow's second season was on the launchpad when the pandemic hit.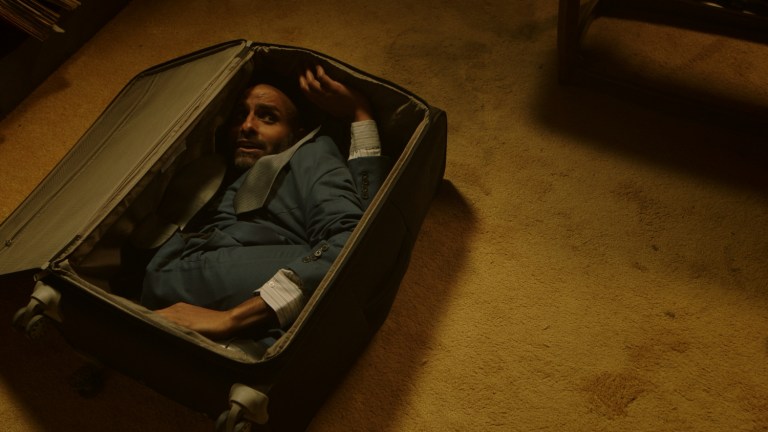 The success of Shudder's Creepshow — the horror anthology series based on Stephen King and George A. Romero's 1982 cinematic homage to EC Comics — led to the genre streaming outlet quickly greenlighting a second six-episode season. As showrunner/director/writer Greg Nicotero tells it, cameras were literally about to start rolling on that second season when the deadly coronavirus pandemic roared around the world, shutting down not just most daily life but all film and TV production for the immediate future.
"I mean, we were one day away from shooting Creepshow season 2 when the big pause button got pushed," says Nicotero on the phone from his home, where he remains like so many of us in lockdown. "So we were ready to go. We're just waiting for the word to get back out in the world again."
In one sense, however, Nicotero is glad that the shutdown occurred before production actually got started. "We had such good momentum going into it that it was probably better to pause it right before, only because then it would be like you'd have half the show shot," he explains. "But I was really, really, really pleased with the scripts for season 2 and the directors. And I was having a lot more fun, because I was taking away what I learned from season 1 and all the good stuff, and I entered into it with the right headspace. So it was a little bit of a bummer to just hit the brakes, but you've got to be safe."
Nicotero — whose long career as a makeup effects wizard led to a major role with The Walking Dead, first in charge of that department, and then as a director and executive producer — hardly seems like a guy who can sit idle for a long period of time, and in fact he tells us he's continued to work from home.
"I actually wrote a script as soon as we shut down and then did rewrites on two other scripts," he reveals. "So I'm still working for sure… I said, 'Guys, let's take advantage of this time to get all the scripts perfect.' When production begins again, the material that comes out is going to be fucking great, because all these people had all this time to sit around and write."
As for the scripts in question, Nicotero is not yet at liberty to reveal the other writers, the stories, the cast or the directors for the second season of Creepshow. The first run of shows — with each episode consisting of two separate tales — featured well-regarded directors like David Bruckner (The Ritual) and Roxanne Benjamin (Body at Brighton Rock) helming segments adapted from stories by horror heavyweights like Joe Hill (NOS4A2), Josh Malerman (Bird Box) and Joe R. Lansdale (Hap and Leonard).
"We haven't released anything yet," says Nicotero with a sigh. "And honestly, I'm sort of hoping that we keep with the director lineup that we have, now that everything's kind of been thrown into turmoil. But we have all of our slots set and all of our writers and all of our stories ready to go."
Stay tuned for more from Nicotero on the status of The Walking Dead, Creepshow's "lost" Stephen King story and his thoughts on season 1, which arrives on digital, Blu-ray and DVD on May 19.