News
Link Tank: How Are Comics Publishers Addressing Black Lives Matter?
Comics publishers and Black Lives Matter, facts about our oceans, how COVID-19 worsens food waste, and more in today's Link Tank.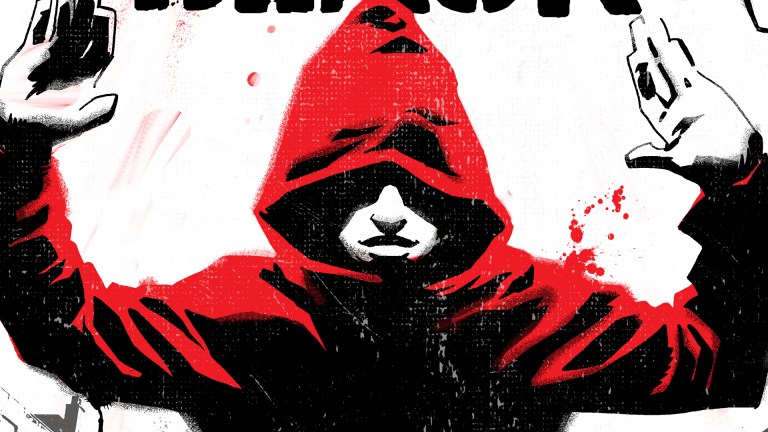 Comics publishers are promising changes as Black Lives Matter protests happen around the US, but few clarify exactly what that means.
"The protests that emerged against systemic racism and police brutality following the police killing of George Floyd in Minneapolis show no sign of slowing down, leading to a moment for people and companies to reflect on the ways they contribute to that system. That includes comic book publishers. Many are showing support and promising change, but most of the publishers io9 reached out to didn't say how."
Netflix and the US government are currently in a legal battle over "Space Force". More specifically, if the term can be trademarked.
"Donald Trump getting to use something called 'Space Force' has enraged me from the start. As a nerd for all things space-oriented, I hated that he got to do anything even NASA-adjacent, but the fact that he named something SPACE FORCE infuriated me. Luckily, the new Netflix show of the same name has a strong trademark claim. Rejoice."
We're late for World Oceans Day, but it's never too late to check out these fun facts about our watery worlds.
"In 2008, the United Nations recognized World Oceans Day on June 8 as a time to celebrate the immense bodies of water that cover roughly 70 percent of the Earth's surface. The goal of the day is to promote conservation efforts and engage activists in preserving these five crucial areas—the Pacific, Atlantic, Indian, Arctic, and Southern (Antarctic) Oceans—and their inhabitants."
The sweat you perspire can reveal these seven things about your health…
"Constantly wiping sweat from our brows isn't anyone's idea of a summer highlight. But the warm-weather annoyance and exercise byproduct could offer a goldmine of data about your body. A new device designed by North Carolina State University (NCSU) engineers has the potential to transform this sun-induced saline solution into a powerful diagnostic tool for everything from dehydration to cystic fibrosis."
Online abuse is nothing new on social media, but few people know how to properly report incidences. Here's a handy guide.
"We live in divisive times, which is why you should know how to protect yourself on social media. People use these platforms to freely express their ideas and opinions, including those that can be deemed controversial, offensive, misleading, or just plain inaccurate. For those reasons, the major social networks all offer options for reporting posts and users due to a variety of infractions."
We already waste enough food as a society, but it seems that COVID-19's only made the matter worse.
"Long before COVID-19 disruptions forced dairy farmers to dump millions of gallons of milk into fields and farmers to plow under fields of vegetables, a third of all food produced globally was going to waste, with huge consequences for world hunger and the climate."