News
Will Chainsaw Man Be the Biggest Anime Since Demon Slayer?
The highly anticipated anime Chainsaw Man will debut on Crunchyroll sometime in 2022. Find out more about it here!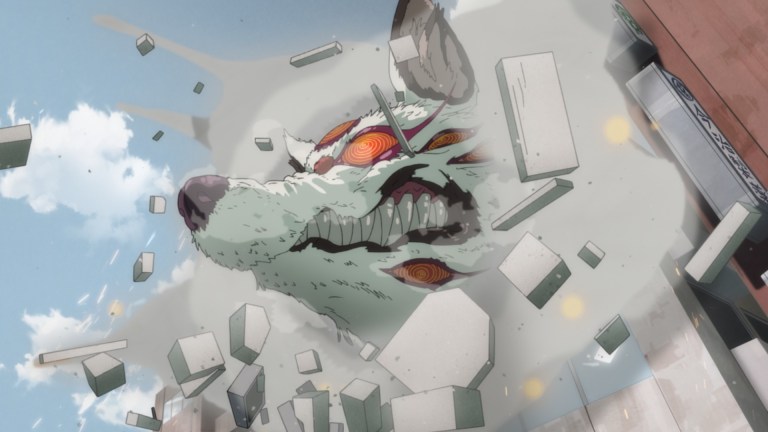 You might be familiar with Demon Slayer: Kimetsu No Yaiba, the animated sensation about killing demons. But what about Chainsaw Man, the manga about killing devils? It's got an upcoming anime that could very well blow Demon Slayer out of the water. Demons, devils, potato-potato right? While there are some immediately apparent differences in the baddies, the iconic characters and hard-to-stomach world of Chainsaw Man set it apart from its slaying competition. And best of all, the anime is being produced by MAPPA, one of the most consistently impressive studios out there.
So when will this pop off? According to the studio, sometime later this year. Their teaser material simply promised a 2022 release window, but Crunchyroll did recently announce that they licensed the anime. They'll be streaming it with both English subs and dubs as the episodes release in Japan. The anime will be airing one episode a week, so don't expect to be able to binge the whole thing at once. But going off the manga, something big happens chapter after chapter, and builds into a tremendously complex narrative. It'll be a slow burn that will surely spread until it's everywhere.
The series tells the story of Denji, a young devil hunter with an unusual power who is willing to do just about anything to live a comfortable life. On its face, it seems like a typical battle series that leans into shocking visuals, but the story is surprisingly rich. Through and around heart-pounding fights, Denji confronts an increasingly disturbed world with just the right amount of crazy. It's both funny and tragic, exciting and meditative. The losses he suffers, the horrors he sees, the horrors he creates, everything pushes Denji to appreciate the precious brevity of life. The scenes without bloodshed are cathartic and infectiously funny, but have the potential to be soul-crushingly bleak. And likewise, the battle-heavy scenes are both over-the-top funny and tremendously upsetting.
The source material is just so strong. Across just under 100 chapters, Fujimoto introduces dozens of memorable characters and memorable face offs that work in unison to mature Denji's simpleminded (and very funny) worldview into something deeply relatable. And sales-wise, it already has at least 11 million books in circulation, a Harvey award, and a huge fandom. Back when VIZ released the first English-language volume in October 2020, the books literally could not be reprinted fast enough to keep up with demand because of COVID restrictions. There was even a point where people were paying multiple times over the sticker price on eBay just to have their own copy. Once supply was able to meet demand, the series stayed put on Amazon's list of best-selling manga, with the 11th and final volume set to release this June in the US. Having already experienced its own cultural moment, the anime will tap into all that and more.
And crucially, because MAPPA is at the helm the anime will be spectacular. They're the anime geniuses behind the Jujutsu Kaisen anime and the final season of Attack on Titan, both of which are marvels in their own right. Their fluid animation and beautifully detailed illustrations consistently produce faithful and riveting adaptations of highly respected manga. Just judging from the handful of teasers and stills they've released, it's clear that Chainsaw Man will be a work of art. The quieter character-oriented moments seem to have as much weight to them as the all-out insanity of the bloody action sequences.
One concern is the manga's current hiatus. It was a surprise when the seemingly final chapter announced a forthcoming arc that would continue Denji's story. But that arc has yet to materialize. It's not clear how much of the story this first season will cover, but the franchise could easily lose momentum if it takes years to produce the next undoubtedly great chapter in Chainsaw Man. (UPDATE: Shonen Jump has announced that the manga will return on July 12 after a year and a half hiatus).
And just one last thing Chainsaw Man has going for it: its vibrant fandom. There's the subreddit with over 100,000 memelords and fan artists, the YouTube boosters who analyze the manga for hundreds of thousands of views, and the cosplayers garnering billions of views on TikTok, anime or no anime.
This is all but certain to intensify once the anime begins… sometime in 2022
.