News
Britannia season 3 confirmed by Sky Atlantic
Britannia season 3 will start filming later this year.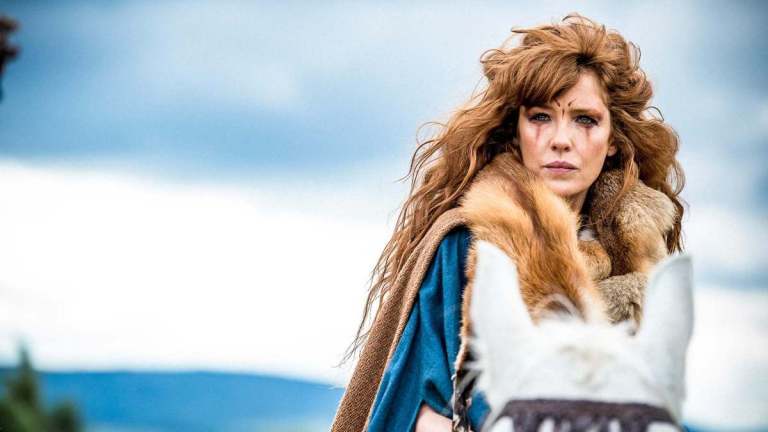 A third season of Britannia is heading to Sky Atlantic.
Deadline broke the news that filming on Britannia season 3 will get underway later this year, with the core cast returning, and Jez and Tom Butterworth coming back to write the scripts. David Morrissey, Mackenzie Crook, Annabel Scholey and Eleanor Worthington-Cox star in the fantasy drama, which initially centred on a Roman invasion by General Aulus (Morrissey) into the mysterious Britannia, and then skipped ahead two years with a quick time jump in season 2. Druid prophecies and whatnot, you know the drill!
Season three is set to follow Cait's (Worthington-Cox) journey as the Chosen One "with a decision that will tie her to the future of her war-torn people and their ravaged land. Aulus comes under pressure from a new and dark force – otherwise known as his wife, whilst Amena finds herself in a lethal Ménage à trois with both of them. Divis gets a new job which he despises, and Veran goes to the underworld and sees the future."
Cameron Roach, Director of Drama, Sky Studios said, "We are incredibly proud to be able to continue to grow the Britannia franchise bringing 'Jez and the team's unique and distinctive vision to life for a third series".
Jez Butterworth added, "We're very excited to be continuing our mythic journey through Ancient Britain. This year was a particularly good vintage for mushrooms here in the West Country, so we strongly suggest you hold on to your hats."
More on Britannia season 3 as it develops, of course.