News
Tin Star season 3 release date, plot, cast and more
Sky Atlantic has renewed Tin Star for a third and final season.
There's good and bad news for fans of Sky Atlantic's Tin Star – a third season of the dark drama series is moving forward, but it's been confirmed that it'll be the last. The story is set to wrap up with season 3, which started filming in Liverpool a little while back.
The Tim Roth-led series has faced mixed reviews from critics and audiences, and focuses on an ex-cop who travels to the Rocky Mountains to get some of that 'quiet life' action, only to be dragged into all kinds of dangerous scenarios.
"We are thrilled to announce a final season of Tin Star. The combination of Rowan's imagination and the central performances led by Tim Roth mark Tin Star as a standout example of British creativity", said Sky's Cameron Roach in a statement. "Returning alongside our original series such as Britannia and Riviera, as well as forthcoming titles Catherine The Great, Little Birds and Gangs Of London, we're demonstrating our commitment to bring ambitious, local, stories with global appeal to Sky customers."
Tin Star season 3 cast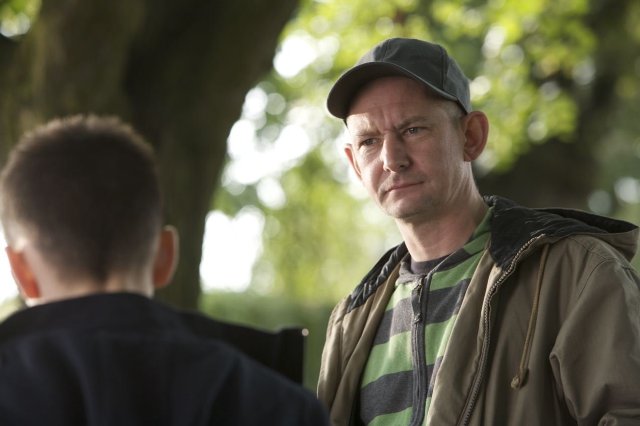 Via TVWise, Ian Hart will play Michael Ryan, "Merseyside's most successful crime boss who can smell the law through concrete walls and across county lines which is why he remains un-convicted of any major drugs related crime" and Tanya Moodie will be Catherine McKenzie, who "was Jack's handler twenty years ago when he was undercover for the Met assigned to infiltrate organised crime in Liverpool and in particular, Michael Ryan", whilst Joanne Whalley plays Mary, a "part police informant, part community activist" and Kerrie Hayes stars as DI Sarah Lunt, "a highly trained officer who looks up to Catherine and is an asset to any police force."
Tin Star season 3 plot
Season 2 ended with Roth's character Jack having to cart his family back to the UK to deal with some skeletons in the old closet, and the rather more unpleasant ones that'll haunt you at that.
Here's the synopsis for the final season:
Season 3 picks up after Jack and Angela revealed the truth to their daughter Anna. Thousands of miles away from the Rocky vista of Canadian town, Little Big Bear, Jack, Angela and Anna return to the UK twenty years after leaving to confront the sinister truth they ran from. The secrets they hold threaten a group of dangerous criminals who are still operating in the city. Jack, Angela and Anna will stop at nothing to defeat their common enemy.
Tin Star season 3 release date
Tin Star will bow on Sky Atlantic in 2020. More on season 3 as we get it.