News
Breaking Bad: Bryan Cranston Has Some Thoughts on the Malcolm in the Middle Prequel Theory
Bryan Cranston virtually stopped by The Tonight Show Starring Jimmy Fallon to discuss whether Hal from Malcolm in the Middle is a Walter White alias.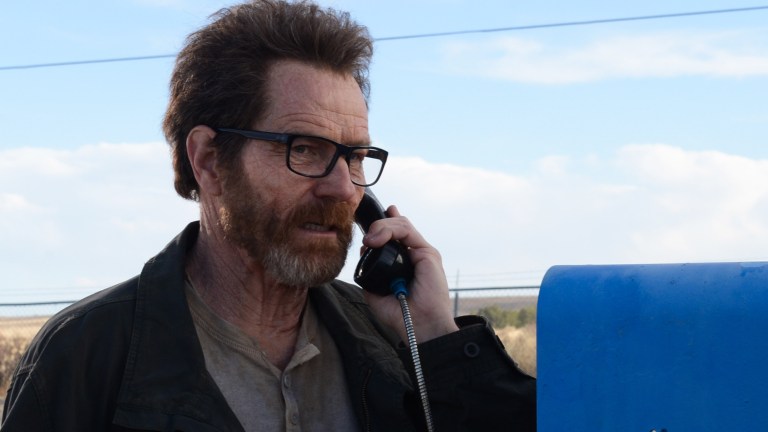 He is the one who knocks…on the front door of 12334 Cantura Street.
If that sentence makes any sense to you, congrats! Your brain is irrevocably broken by television and you are aware of a popular fan theory surrounding two important Bryan Cranston roles: good father Hal on Malcolm in the Middle and bad father Walter White on Breaking Bad.
The theory posits that Albuquerque drug kingpin Walter White actually survived the events of the violent Breaking Bad finale and in turn entered into the vacuum salesman Ed Galbraith (Robert Forester) criminal protection program and re-emerged as working class father Hal on Malcolm in the Middle. 
This week Cranston stopped by (virtually, of course) The Tonight Show Starring Jimmy Fallon. Here is what he had to say about said theory. 
"I'm not at liberty to disclose that kind of information without security clearances. I think it's fun…I don't know. Walter White is definitely dead. He's dead, he's dead, he's dead."
Well, there you have it. Bryan Cranston has ruined our hopes and dreams. Granted, Fallon points out that Cranston has lied to him before – namely about the existence of the Breaking Bad movie, El Camino. But obviously Walter White really did die at the end of Breaking Bad and Hal really was nothing more than a working class schlub (and a superb speed walker). Breaking Bad was created by Vince Gilligan in 2008 and is a product of Sony Pictures Television and AMC. Malcolm in the Middle was created by Linwood Boomer in 2000 and belongs to Fox Television Studios. They were never destined to occupy the same cinematic universe as it were. 
Of course, don't let that stop you from imagining a world in which Walter White survived and went off to raise four, eventually five, precocious boys. It's called headcanon. And as Albus Dumbledore once said himself "of course it is happening inside your head, fanboy and fangirl, but why on earth should that mean it is not real?"
The rest of the Cranston/Fallon interview is quite enlightening. Cranston discusses his COVID-19 diagnosis back in March and why he didn't reveal his experience until recently. He also shows off the Heisenberg hat that he keeps under glass in his office and says that he and Aaron Pauls' dressing rooms on El Camino were labeled "Bert and Ernie."