Features
How The Big Sky Pilot Fulfills ABC's "Lost" Promise With Ryan Phillippe's Character
The first episode of ABC's Big Sky takes Ryan Phillippe's lead character Cody Hoyt in a direction that Lost once dreamed of for Jack Shephard.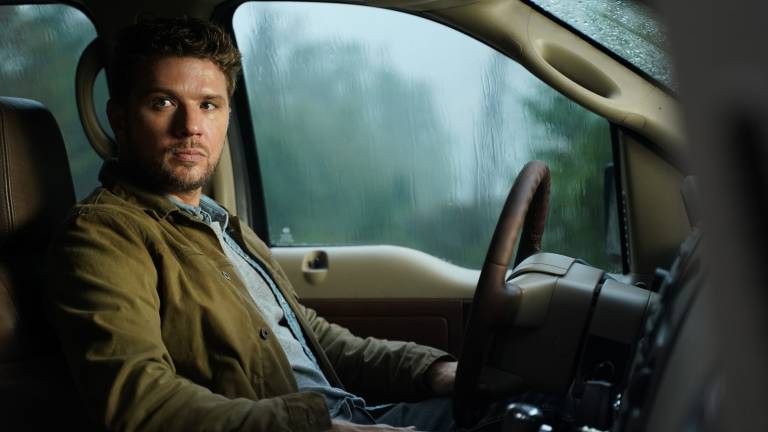 This article contains spoilers for Big Sky episode 1.
The David E. Kelley-produced crime drama Big Sky premiered its first episode Tuesday night on ABC. Due to the ongoing coronavirus pandemic, it's thus far the first and only new pilot from ABC this fall season. And as you may have heard by now, it concludes with one hell of a bang.
The series is set in "big sky" country in Montana and finds two young teenage girls, Grace and Danielle being abducted by a creepy trucker. That puts Danielle's boyfriends estranged parents, Jenny Hoyt (Katherine Winnick) and Cody Hoyt (Ryan Phillippe) on the case to find them along with their P.I. pal Cassie Dewell (Kylie Bunbury).
Of course, as episode one reveals, it looks as though Jenny and Cassie will be the only two pursuing the case of the missing young women as Cody Hoyt is now indisposed. He's dead, you see. When Cody visits Highway Patrol cop Rick Legarski (John Caroll Lynch) and shares his suspicions that a cult of truckers and ne'er-do-wells are kidnapping women, Rick all but confirms his suspicions with a bullet to the head.
This is a very bold twist for any network drama to take. Ryan Phillippe is a big name find and seemed poised to recapture his mid-'90s teen throb thunder as the stoic male lead of this sure-to-be popular drama. And yet, Kelley and his team of writers decide to stay true to the show's novel source material (The Highway by C.J. Box) and kill off their ostensible lead in shocking, sudden fashion.
Introducing a big-name actor only to kill them off in the early goings is not unheard of in pop culture. Several classic horror movies have found success with the formula as Alfred Hitchcock's Psycho killed Marion Crane (Janet Leigh) early on and Wes Craven's Scream did the same with Casey Becker (Drew Barrymore). On television, however, the act of killing a protagonist off in pilots in a rarity – likely because pilots are very precarious things and no one wants to risk alienating an audience before they even have one. Shows like The Shield, Oz, and Watchmen have all killed major characters early on…but not the major character. One classic network drama from the past, however, came really close and the writers were discouraged from doing so from the very same network on which Big Sky now resides.
The pilot for ABC's Lost premiered on Sept. 22, 2004 and it was an immediate, enormous success. The two-part episode was the most expensive pilot ever produced at the time. It centered on heroic spinal surgeon Jack Shephard (Matthew Fox) as he wakes up on an island after a plane crash and immediately jumps into action to make sure his fellow survivors are safe. Lost was a large, ambitious show with a sprawling cast. For those first two hours, however, Jack serves as the audience's anchor. By the end of the pilot's first hour, Jack and some fellow castaways discover the plane's cockpit deep in the jungle and within it a still-living pilot (Greg Grunberg). As the pilot croaks out what happened with the doomed flight, an unseen monster rips him from his seat and eviscerates him offscreen. After the chaos has died down, Jack and friends find the pilot's mangled body high up in a tree.
It's a shocking moment to be sure, but if pilot writers and Lost producers J.J. Abrams and Damon Lindelof had their way, it could have been even more shocking. The duo's original plan for the pilot was for none other than Jack to be the one to be abducted and annihilated by the monster. It would have been his bloody body that viewers saw on top of a tree and not Greg Grunberg's. Under this plan, Jack would have been played by a bigger-named actor (Michael Keaton later confirmed that he was in talks to play the doomed doctor). After Jack's death, the show would center on the character of Kate Austen (played by Evangeline Lily), a middle-aged woman who lost her husband in the crash (this character description came to be applied to long-lost lovers Rose and Bernard and Kate became a fugitive)
Abrams and Lindelof's plans were foiled when ABC stepped in to gently point out that getting viewers invested in a lead character only to kill him off minutes later probably wasn't the best way to build an audience. The duo concurred, kept Jack alive, and the character continued as the series' de facto protagonist all the way through to the end. It's hard to argue that keeping Jack around wasn't for the better as it set up a conflict between his "man of science" perspective and John Locke's "man of faith" that would serve as a microcosm for all the themes the series explored.

Who knows if ABC had a similar conversation about keeping Cody Hoyt alive with David E. Kelley for Big Sky? Kelley certainly gets the benefit of the doubt due to his impressive television C.V. (Ally McBeal, Boston Legal, Big Little Lies). Then there's the fact that Cody's death was pre-prescribed by existing source material. Either way, it's clear now that ABC feels emboldened to go down a shocking path in its pilots that wasn't necessarily available to the writers of Lost over a decade and a half ago. Television has certainly changed quite a bit since then. Big Sky got its shocking moment and captured the zeitgeist. Now it's up to the show to do something with all that attention.