Features
The best Cyber Monday TV and soundbar deals: Supercharge your telly and save up to £600
Upgrade your home entertainment situation with a new TV or soundbar this Cyber Monday...
The Black Friday sales have morphed into Cyber Monday sales, and numerous retailers have unveiled deals that can spruce up your home viewing on the cheap. Whether it's a brand new telly or a snazzy soundbar that you're after, there are loads of offers doing the rounds that might just be able to tempt you.
To save you the effort of trawling the web yourself, we've collected some of our favourite Black Friday TV deals and plonked them together in an article with some of the biggest soundbar savings on the planet. So, to find a massive bargain and supercharge your living room entertainment, you just need to read on…
Our pick of the best Black Friday TV deals
Save £500 on this stunning QLED TV from Samsung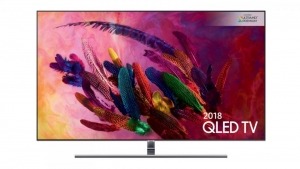 This epic offer from Currys brings the 65-inch Samsung QE65Q7FNATXXU QLED TV from £2,299 all the way down to £1,799. This saves you £500 off the RRP. This snazzy piece of kit promises 100% colour volume, with over a billion colours and shades, which would make David Attenborough's next 4K nature fest look particularly pleasing.
Price slashed by £600 on this Samsung telly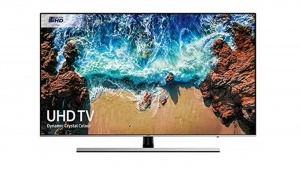 Another beauty of a telly from Samsung, the 65-inch UE65NU8000 4K TV has seen a £600 price cut at Amazon for Black Friday. What once would've set you back £1,700 is now priced at just £1,099. It has HDR 1000 capabilities, which promise exceptional detail.
Knock £750 off Sony's 65-inch Bravia TV
Here's another superb savings opportunity from Currys: thanks to a £750 price cut, you can now buy a 65-inch Sony Bravia for just £949. That's a 41% drop in price, compared to the original price point of £1,699. This is a 4K Smart TV with a sleek design, and it also has Motionflow XR that will make fast-moving action sequences and sporting fixtures stay firmly in focus.
Grab a 55-inch 4K TV from Philips, with Ambilight, for just £479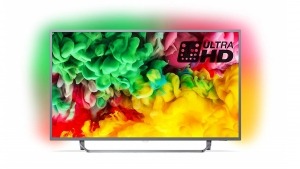 Down at a less wallet-disintegrating price point, Amazon has a deal on the Philips 55PUS6753/12 55-inch 4K telly, which brings it down from £700 to just £479. This 32% cost-slashing saves you £221, on a TV that has Pixel Precise Ultra HD and a snazzy three-sided Ambilight system.
Our pick of the best Black Friday soundbar deals
Save £300 on this Samsung all-in-one soundbar
Over at Currys, you can currently get the Samsung HW-MS750 5.1 soundbar for £499. That's £300 less than the usual £799 price tag, and Currys will even refund you the difference if they drop the price further over Black Friday. With 9 speakers, an inbuilt subwoofer and dialogue enhancement, this really is a one-stop-shop for audio excellence.
Snare a JVC soundbar for just £89.99 (!)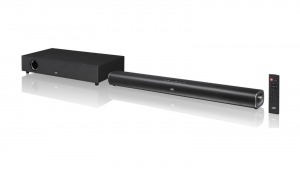 The deals overlords at Currys have also cut the cost of the JVC TH-D357B 2.1 wireless soundbar, trimming off a tidy 55% to save you £110 and bring the price down from £199.99 to just £89.99. With wireless connectivity, Bluetooth streaming and a separate subwoofer, this is one of the cheapest ways to add a bit of surround sound magic to your home.
Save 39% on this Panasonic soundbar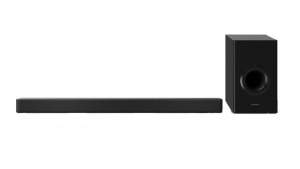 Also at Currys, a 39% price cut has brought the Panasonic SC-HTB688EBKLAS260B Wirelss Soundbar down in cost from £279.99 to just £169.99. This nice new price saves you £110, allowing you to nab a slick soundbar with a subwoofer and Bluetooth connectivity without breaking the bank. That's music to our ears.
More epic Black Friday TV deals!
If you're still not sure what you fancy buying to spruce up your home cinema, the magic box below is filled with superb savings…
If you fancy speeding up your Netflix binge by upgrading your internet, too, check out our rundown of the best Black Friday broadband deals!