Features
The Best Sports Movies Available on Netflix
Make up for the lack of live sports in your life with our list of the best sports movies that Netflix has to offer.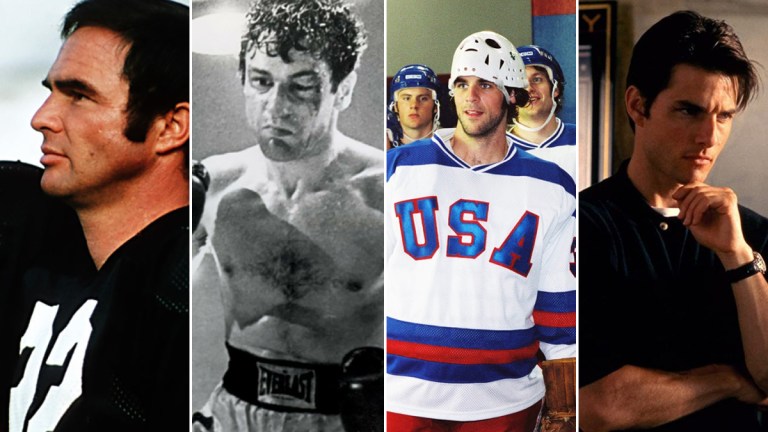 Without live sports, one of the best alternatives around is to plop down and watch a sports film. Whether you've seen it before or are taking it in for the first time, there's no shortage of options available on streaming platforms.
But let's be honest: Plenty of sports movies are just plain terrible. You're more likely to pick a lame one at random on Netflix than to score a winner.
Den of Geek is here to help, with a lineup of quality sports dramas and comedies — both based on fact and completely fantastic — available on Netflix (in the U.S.) that are bound to make your next streaming session a win.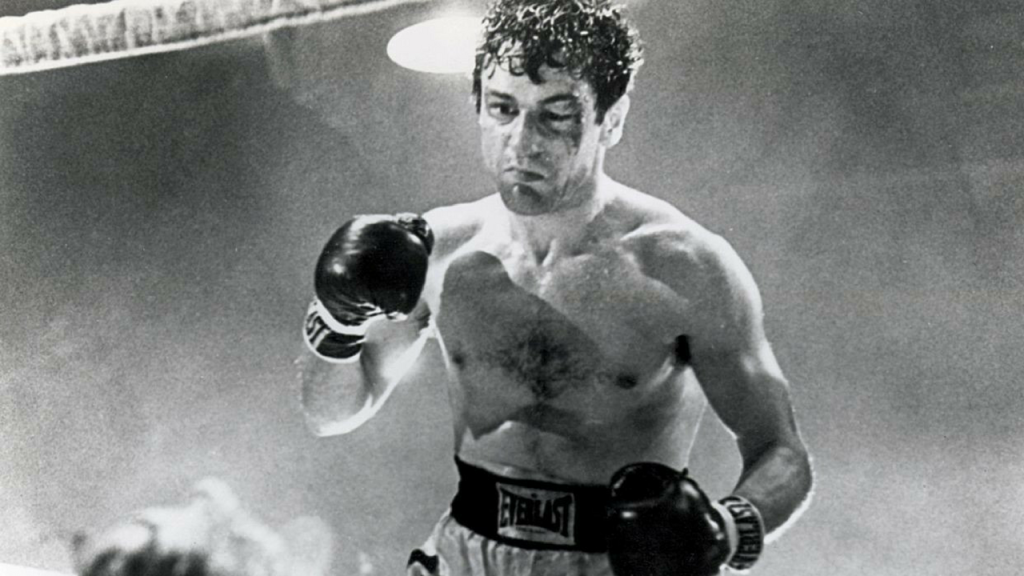 Raging Bull (1980)
Arguably the greatest work of Martin Scorsese's legendary directorial career, Raging Bull is as must-watch as it gets for film buffs and fans of sports movies alike. The biopic of former world middleweight boxing champion Jake LaMotta, adapted from his memoir Raging Bull: My Story, stars Robert De Niro at the apex of his own incredible career. Brutality in the ring took The Bronx Bull to the top of his sport, but his life and career ultimately became undone by the inability to harness his constant rage.
That's a gross oversimplification of why Raging Bull is so tremendous. Scorsese creates wholly unique fights on film, creating a completely different feel and look than audiences had seen in the earlier Rocky films … or the later Rocky films and other cinematic works involving the sport. De Niro is the embodiment of uncontrolled anger and jealousy as LaMotta, and he transforms his body from a believable 1940s and '50s pugilist into an overweight, over-the-hill LaMotta whose career path took him to the world of standup comedy, of all things.
Costars Cathy Moriarty and Joe Pesci shine as LaMotta's wife and brother, respectively, and garnered awards attention De Niro earned Best Actor honors at the Oscars, and the film netted Best Editing as well, but Scorsese was famously overlooked for Best Director. Raging Bull missed out on Best Picture to Ordinary People, which stands as one of the most egregious snubs in Academy Awards history.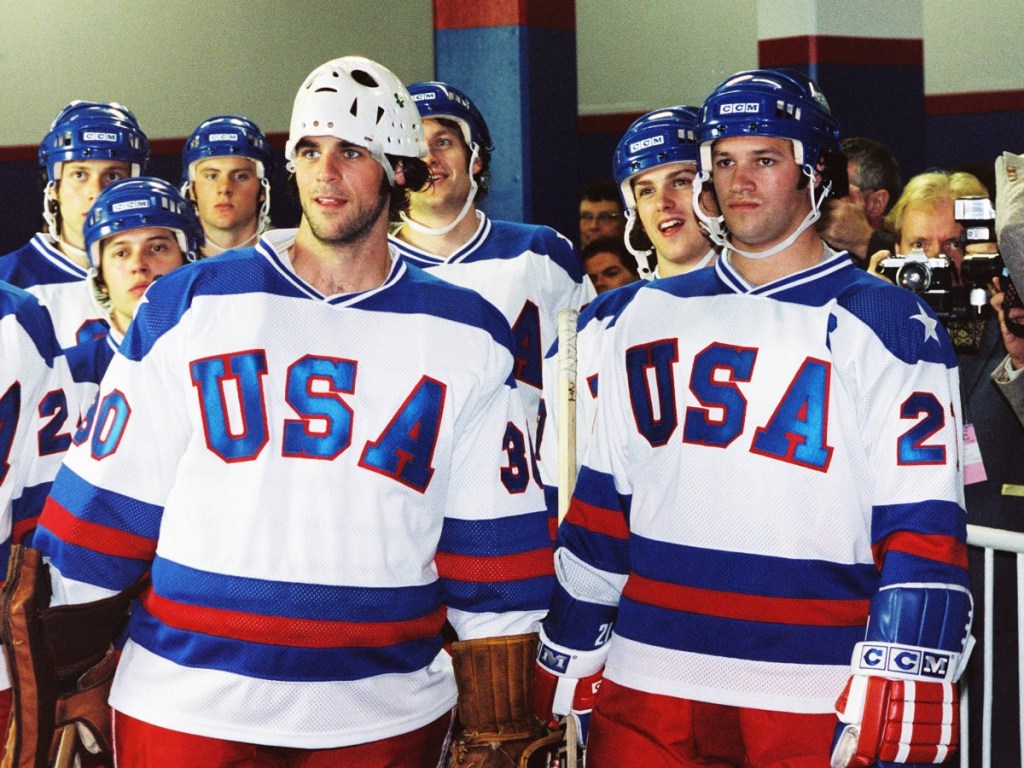 Miracle (2004)
Say it with us now: "Do you believe in miracles? YESSSSSS!" Very few real life sporting events feel more like a sports movie more than the Miracle on Ice at the 1980 Olympics, in which a bunch of U.S. amateurs somehow triumphed over the Soviet Union's juggernaut. It's only fitting then that the Miracle on Ice get its own film. But what took them so long?
2004's Miracle is a faithful retelling of the events leading up to U.S. hockey's unlikely victory. It follows former University of Minnesota head coach Herb Brooks (Kurt Russell) as he molds a team of young collegiate hockey players into giant slayers. Miracle does of course cover the fateful 1980 game against the Soviets in Lake Placid. But what's interesting is how focused the film is in simple practice and preparation. How does one make a miracle happen? The same way anything else happens: with some hard work and luck.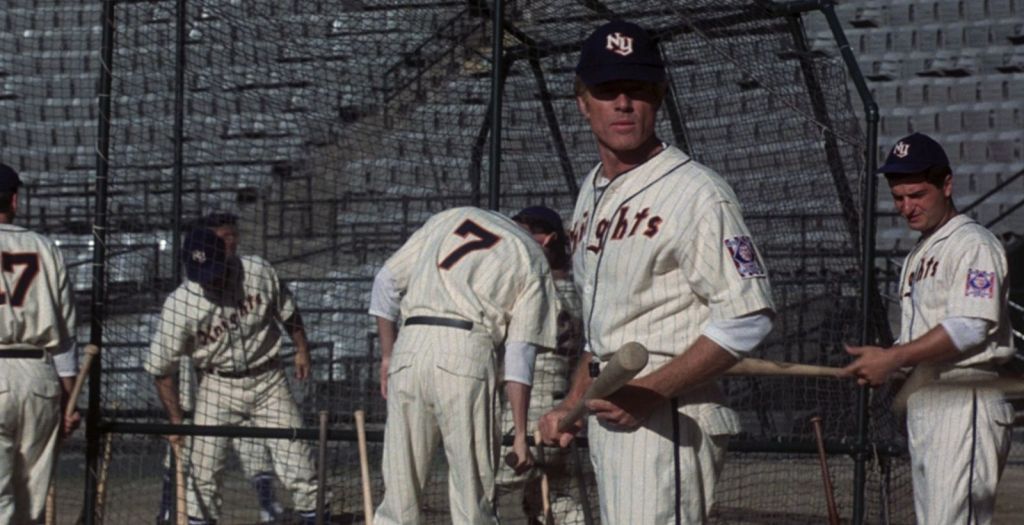 The Natural (1984)
The Natural may be a little stuffy and old-fashioned for some, but that's why it's the perfect baseball movie. It has all of the reverence and nostalgia for the sport that the game's vocal advocates preach ad nauseam. Sentimental awards pictures are director Barry Levinson's bread and butter, and he hits it out of the park with The Natural.
Starring Robert Redford as a preternaturally gifted ball player with a checkered past, The Natural also features memorable performances by Glenn Close, Robert Duvall, and the great Wilford Brimley. Hands-down, it may feature the best cast in sports movie history. A melodramatic period piece featuring a beautiful score from Randy Newman, The Natural is almost a template that all other serious baseball movies must pay homage to or follow.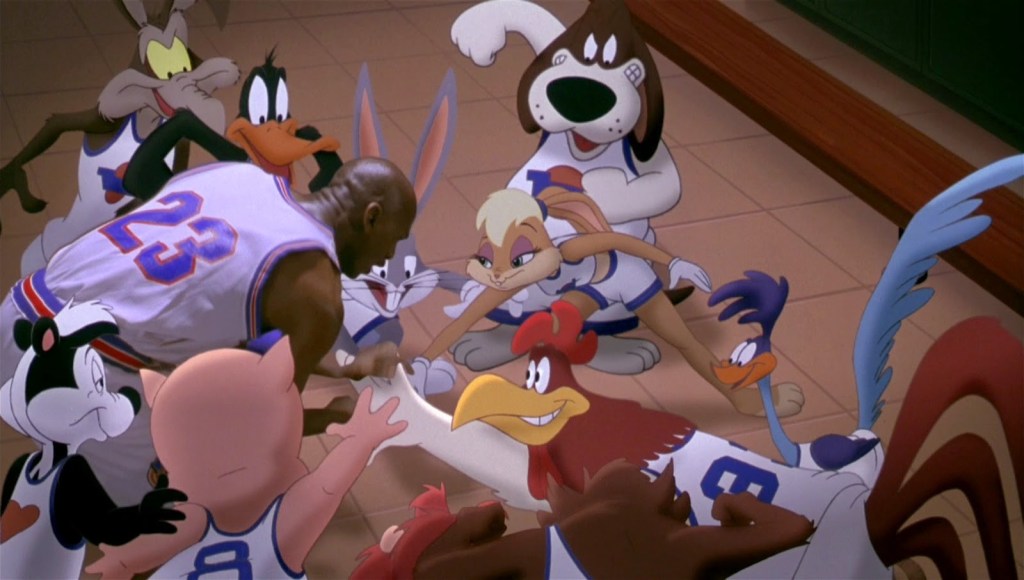 Space Jam (1996)
Everything about this movie is absurd. A group of tiny aliens is sent to kidnap Bug Bunny and friends for an amusement park, so the Looney Tunes gang challenges them to a basketball game. The little creatures then steal the talents of four NBA stars (and Shawn Bradley) to become jumbo sized, so that rascally rabbit recruits retired Michael Jordan (played by His Airness himself) to level the playing field.
How is this a movie? Although here's a better question: How is this still an absurdly goofy yet fun film? Space Jam hit theaters just months after M.J. led the Chicago Bulls to the greatest season in basketball history, and it was an inescapable box office smash. Jordan's no actor, but his natural charisma keeps the movie engaging. If you're a millennial, odds are you know all of this and have seen it at least once before. If not, consider it a breezy, silly alternative to ESPN's The Last Dance documentary about Jordan's Bulls and give it a chance.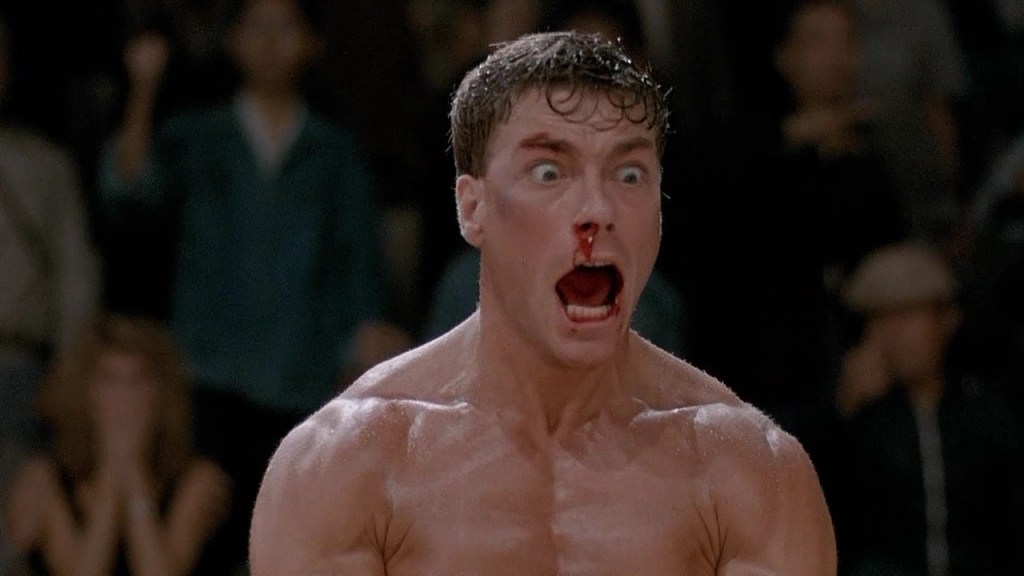 Bloodsport (1988)
Bloodsport is the de facto best mixed martial arts film — a microgenre that's both new and lacking in quality options. It also predates by five years Ultimate Fighting Championship, the world's top MMA promotion. In a way, this Jean-Claude Van Damme action flick is an ancestor of the UFC.
Nothing complicated here, folks. JCVD plays Frank Dux (a real man whose claims were the basis for the film), a martial artist and U.S. Army captain recruited to compete in the brutal underground Kumite competition in Hong Kong. Dux is put on a collision course with hulking champ Chong Li (Bolo Leung), while evading authorities who want to bring him in for participating against the Army's orders.
Listen, you're not pushing "play" on Bloodsport for character development or deft plotting. You're in it to watch prime Van Damme go mano a mano with other martial artists of different styles to see who's the best. If that checks your boxes, you aren't likely to be disappointed.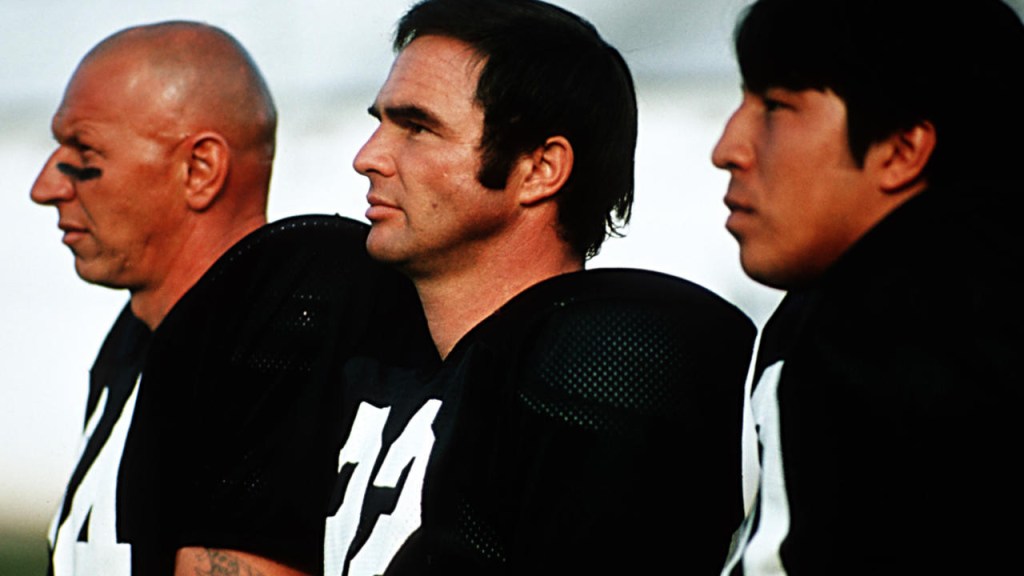 The Longest Yard (1974)
There's no need to watch the 2005 Adam Sandler remake when the original still works so well. From 1978-1982, Burt Reynolds was the most bankable Hollywood star at the movies, and he built that reputation starring as the tough, cool handsome guy in screwball and action comedies. Reynolds may be the original "girls want him, guys want to be him" movie star.
In The Longest Yard, Reynolds stars as former pro QB Paul Crewe. After a drunken joy ride, Crewe ends up in prison and is coaxed into participating in a football game that pits the prisoners against the guards. Director Robert Aldrich (Kiss Me Deadly, Whatever Happened to Baby Jane?, The Dirty Dozen) wasn't exactly known for his comedies but he had the good sense to let his ensemble cast improvise in what he called "shtick takes" and most of those loose, funny takes are what made it into the final product. It isn't all laughs though; The Longest Yard features some solid dramatic work and a striking sensitivity toward the disparities between white and black inmates. There's a reason that Sandler's remake is basically a shot for shot retelling: if it ain't broke, don't fix it!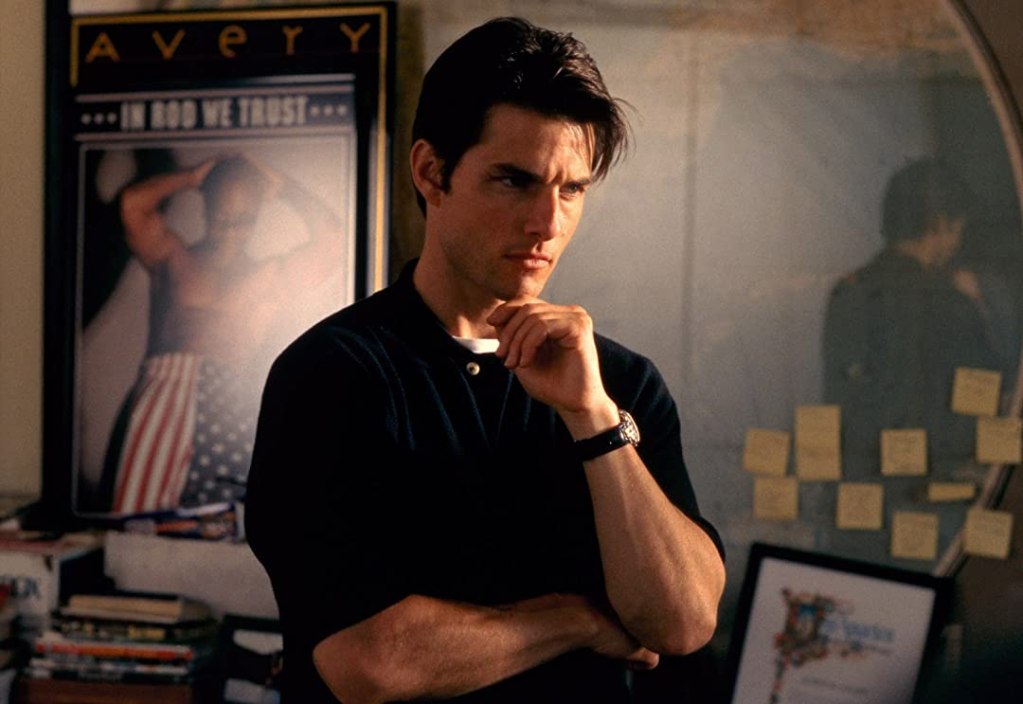 Jerry Maguire (1996)
"Show me the money!" and "You had me at hello" are two of the most oversaturated film quotes of all time. Thank this Tom Cruise film for both of them. Or don't, if you're sick of hearing them.
To call Jerry Maguire a sports film is to adopt a more loose definition of the genre, because most of the drama in the film comes from the eponymous sports agent (Cruise) and his relationship with younger single mom Dorothy Boyd (Renee Zellweger), his employee. Workplace appropriateness aside, this rom-com/drama mishmash is a cute story, made more adorable by Dorothy's young son Ray (Jonathan Lipnicki) and his random factoids ("Did you know the human head weighs eight pounds?").
But sports isn't kept entirely on the sidelines. Jerry finds career redemption through client Rod TIdwell (Cuba Gooding Jr., who earned the Best Supporting Actor Oscar), a wide receiver for the Arizona Cardinals wants the team to present him with a sizable amount of financial compensation. OK, so "Show me the money" does feel more natural.
Kingpin (1996)
One of the best sports comedies around comes from Peter and Bobby Farrelly. The brother duo that brought us Dumb and Dumber and There's Something About Mary gives us Woody Harrelson as a bowler with a prosthetic hand out for competitive revenge on the lanes against Ernie McCracken (Bill Murray), the man who cost him his career. Harrrelson's Roy Munson lost his hand in a ball return while hustling some locals as a youth, while McCracken got away with it and became a big-time bowling pro. Toss in Randy Quaid as his protege, and the proceedings get as absurd as you'd expect from this wacky crew.
Kingpin packs in everything you'd expect from a Farrelly brothers film: decades-old trauma driving the protagonist, absurd bodily harm, gross-out humor and wacky characters. This one went under the radar at the time of release and remains more of a cult classic than one with a wide audience of fans, but it's worth queuing up for a couple hours of laughs.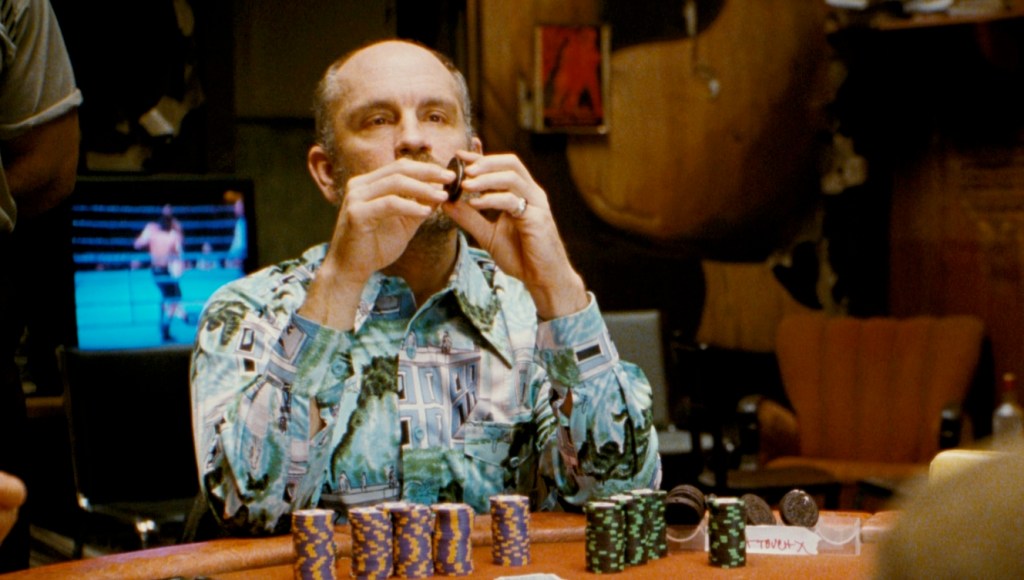 Rounders (1998)
Is Texas hold 'em poker a sport? Well it was on ESPN, wasn't it? And not even "The Ocho" version. So, sure – Poker is a sport right alongside bass fishing and old Magic: the Gathering tournaments. Released shortly before ESPN's poker coverage took off, Rounders is a fortuitously-timed 1998 film about the underground world of high-stakes gambling.
Matt Damon and Edward Norton star as Mike McDermott and Lester "Worm" Murphy, two "rounders" – people who travel the country looking for high-stakes card games. In true sports movie fashion, Mike and Worm bite off a little more than they can chew at the film's open, incurring a massive amount of debt to unsavory characters and need to find a way to pay it off. And what better way to pay off debt accrued playing poker than playing more poker?
Rounders is quite kinetic for a movie whose main action consists of people sitting at poker tables. The movie takes the "rounder" part of its mission seriously, sending Damon and Norton high and low in search of interesting to environments to gamble.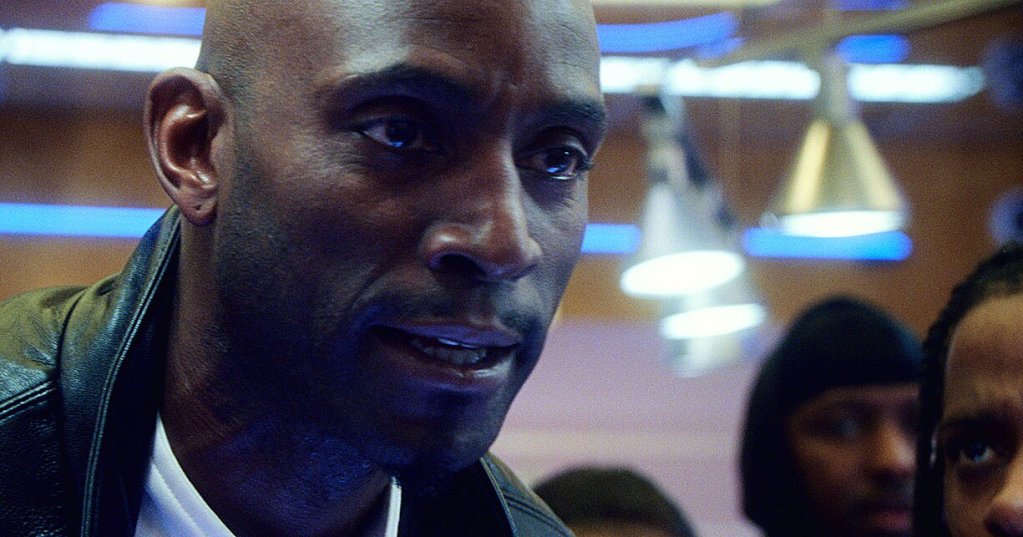 Uncut Gems (2019)
May 25
Speaking of movies about gambling whose sports bona fides are in question…Uncut Gems! The Safdie Brothers marvelous second film's identity as a sports movie is unclear. Yes, Kevin Garnett is in it (playing Kevin Garnett). And yes, a large portion of the plot concerns the 2012 NBA Eastern Conference Semifinals between the Boston Celtics and Philadelphia 76ers. Is that enough to be considered a sports movie? Eh, who cares. Uncut Gems rules.
Adam Sandler (in what might be the performance of his life) stars as Howard Ratner, a Manhattan jeweler, gambling addict, and just all-around hustler barely living his life in-between gambling dopamine hits. Howard tries to balance his many gambling debts, his crumbling marriage to Dinah (Idina Menzel), and his relationship with his employee and girlfriend Julia (Julia Fox). Into this chaotic mix steps Boston Celtics power forward Kevin Garnett and his fascination with one of Howard's newest uncut gem – a black opal.
In the end Garnett and Howard's destinies become strangely, inextricably linked, turning Uncut Gems into an interesting hybrid of a Scorsese-esque film about the dregs of Manhattan with a sports movie. What is Howard if not a plucky underdog? And that's step one of any good sports movie formula right there.