Features
Bad Vegan Ending Explained: What's the Deal with That Phone Call?
Netflix docuseries Bad Vegan: Fame. Fraud. Fugitives. concludes with an enigmatic phone call between two of its subjects. According to producers, the meaning of that call might not be what you think.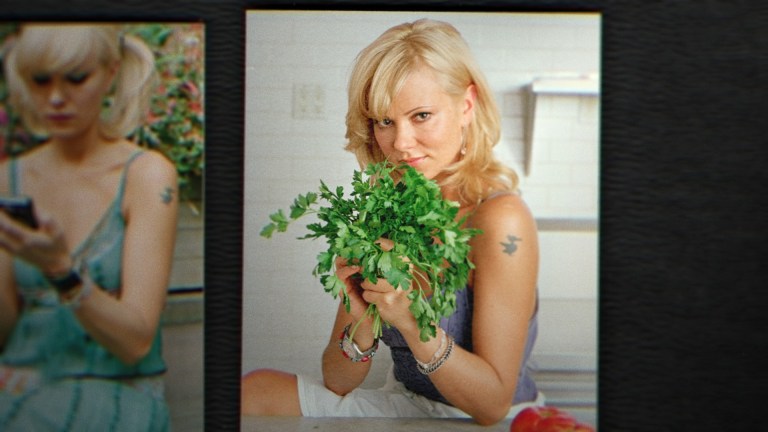 This article contains spoilers for Bad Vegan.
Despite usually wanting to present the objective truth, documentary filmmakers wield an enormous amount of power in shaping the perception of their chosen subjects. Documentarians are the arbiters of what footage does and does not make it into a documentary in the first place. Then, once that footage is incorporated, the filmmakers can always add subtle touches like music, subtitles, or further context to influence the audience in one way or another.
Still, even when documentarians have no preset agenda, sometimes audiences can interpret one bit of footage presented far differently than what the filmmakers intended. Such is the case with the latest buzzworthy Netflix docuseries Bad Vegan: Fame. Fraud. Fugitives. Directed by Christ Smith (who also directed Netflix's Fyre: The Greatest Party That Never Happened) and produced by Ryann Fraser (who also produced Netflix's Tiger King), this four-episode story chronicles the rise and fall of vegan restaurateur Sarma Melngailis. Like the producing duo's previous two efforts with Netflix, Bad Vegan spins quite the yarn, complete with shocking twists, unexpected betrayals, and perhaps even an immortal dog.
It also features an enigmatic ending that the filmmakers didn't necessarily intend to be enigmatic at all. Allow us to explain.
Sarma Melngailis was the owner and proprietor of New York City vegan restaurant Pure Food and Wine. While initially loved and respected by both her employees and patrons, Melngailis fell into a bad relationship with a conman named Anthony Strangis (though he claimed his name was Shane Fox). Strangis told Melngailis that he was a secret black operative who would occasionally need to borrow money to help stave off his very scary enemies. He also slowly convinced Melngailis that the two of them were eternal celestial beings that just happened to be residing in human "meat suits." Ultimately, Melngailis transferred $1.6 million of the restaurant's money into her and Strangis's personal accounts. The legally-adept among you might have clocked that that's not exactly allowed and indeed Melngailis served a prison term for the crime.
Bad Vegan features extensive interviews with Sarma but none with Anthony. Through the many interviews, Sarma convincingly argues that she came under the spell of an adept conman. The documentary seems to lightly take her side by pointing out that Anthony and his father successfully scammed other women before Sarma. But ultimately, filmmakers let Sarma speak for herself and leave it to the viewers how much they want to believe.
But then there's that ending…
Bad Vegan concludes with the audio of a phone call between Sarma and Anthony in 2019, 22 months after Sarma was released from prison. Assembled below is the full transcription of that phone call with no commentary. Give it a read and we'll see you again on the other side of it with some questions.
Anthony: I was gonna…I almost texted you last week. You know I miss you. I do miss you.
Sarma: [makes gagging sound]
Anthony: Really?
Sarma: That's my response. You realize you do have to step out of the meat suit and appear on a unicorn.
Anthony: I know that, and it's already in the works in my mind. There will be something.
Sarma: You gonna shapeshift in front of me?
Anthony: I mean…[laughs]
Sarma: [laughs] Come on, you know I'm serious!
Anthony: I know you are. Well, I can still make you laugh, so that's good.
Sarma: Yeah, no, it's not good.
Anthony: Yes, it is. In a long period of time, I've been all over the world, been in different places, and met all sorts of people over a whole lot of years. I love you. You're the smartest person that I've ever met, okay?And you're the most beautiful thing.
Sarma: It fucking pisses me off because you're right.
Anthony: [laughs] It was really good hearing your voice. Alright, Sam. Good night.
Sarma: Good night.
Notice anything weird about that transcript? Stripped of any context, it seems fairly benign and innocent, no? But when the audio of the two callers – laughter, somber music, and all – is presented at the end of Bad Vegan, it comes across as weirdly sinister. Between Sarma seemingly responding to Anthony's jokes and even wishing him a terse "good night", it almost appears as if she is flirting with the conman who ruined her life.
At least, that's how some folks on social media interpreted it. The noise got loud enough that Sarma took to her personal Instagram to say that she found the ending to be "disturbingly misleading." And surprisingly enough, the documentarians themselves essentially agreed with her!
In an interview with Newsweek, Smith and Fraser clarified that the phone call was not intended to suggest that Sarma was still involved with Anthony – quite the opposite in fact.
"The inclusion of the last phone call isn't to imply that Sarma and Anthony were still close," the pair told Newsweek. "The call is dated '22 Months After Prison' – and Anthony clearly says at the end of the call 'it was nice to hear your voice' – which we feel shows that communication between them is not common. In this call, we found Sarma to be confident and strong – making fun of the tales Anthony had spun, telling him that he had to show up on a unicorn for there to be any reconciliation (meaning there is no reconciliation)."
The whole thing has been a fascinating case study of the relationship between audiences and creators and the potential for misinterpretation between them. Hopefully we all also misinterpreted another aspect of Bad Vegan and Sarma's dog is going to live forever after all.
All four episodes of Bad Vegan: Fame. Fraud. Fugitives. are available to stream on Netflix now.